All Steelers Fans Have Their Eyes on Roethlisberger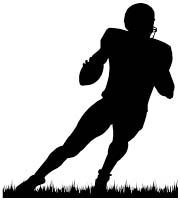 In anticipation of tonight's MNF duel between the Pittsburgh Steelers and the San Francisco 49ers, everyone is wondering just what will happen with Roethlisberger. After being questionable with a Grade 1 Ankle Sprain, the Pittsburgh Post Gazette reports that the Steelers quarterback will play in tonight's game. Some people are doubting Roethlisberger's ability to put forth a winning performance against the 49ers because of the injury.
Knowing that the Steelers Sports Medicine staff depends on the HydroWorx 500 Series aquatic therapy pool to keep their players healthy, we wouldn't count the steel-city team out the game just yet.
Watch videos on how HydroWorx has been used to treat injuries similar to Roethlisberger's here.>