The Ultimate Solution for Muscle Recovery & Revitalization
First inspired by the Minnesota Vikings, the new HydroWorx Rejuvenate™ plunges are designed to enhance athletic recovery, fit into existing facilities and accommodate additional stair and bench configurations.
What sets the Rejuvenate™ Plunges Apart?
Modular high-grade panels fit through standard doorways
Many options for stairs and benches
Includes bottom drain capability
Available in hot, cold and combination models
8 size configurations, including a 12'x28′ model
"The hydrotherapy area is probably the showpiece of our entire athletic training room. In addition to the HydroWorx 2000 underwater treadmill, we also selected the Rejuvenate™ hot and cold plunge products. We explored various plunge options but felt the size and depths of the HydroWorx best fit our needs. The hot and cold plunges are in-ground and fit up to fifteen athletes apiece."
– Eric Sugarman, MS, LAT, ATC, Vice President, Sports Medicine/Head Athletic Trainer, Minnesota Vikings
Athletic trainers and athletes require the best in conditioning solutions along with faster and more efficient recovery. This is why sports medicine professionals rely on HydroWorx technologies and the unique use of water to keep their players healthy and get them back in the game after an injury.
Get Started >
Schedule a Live Demo >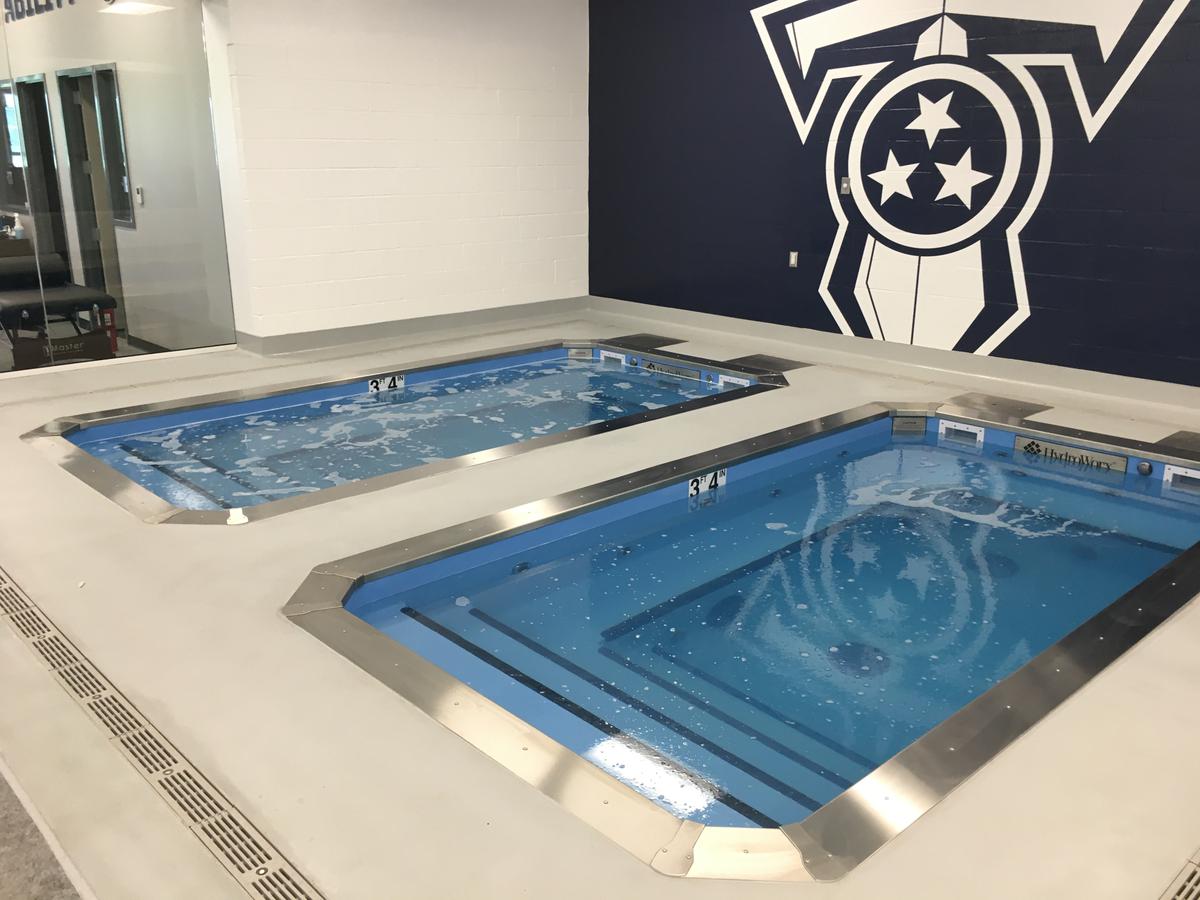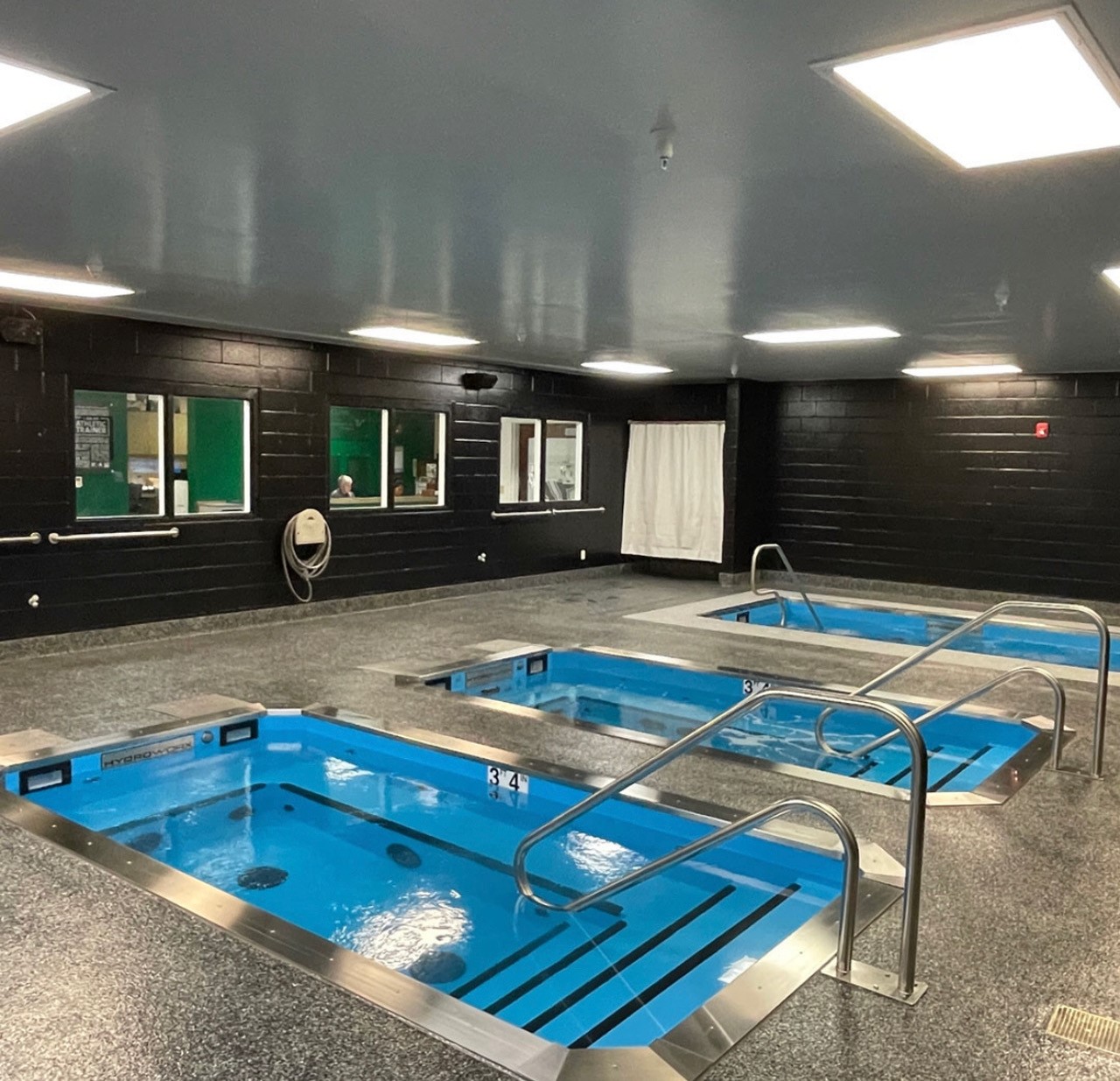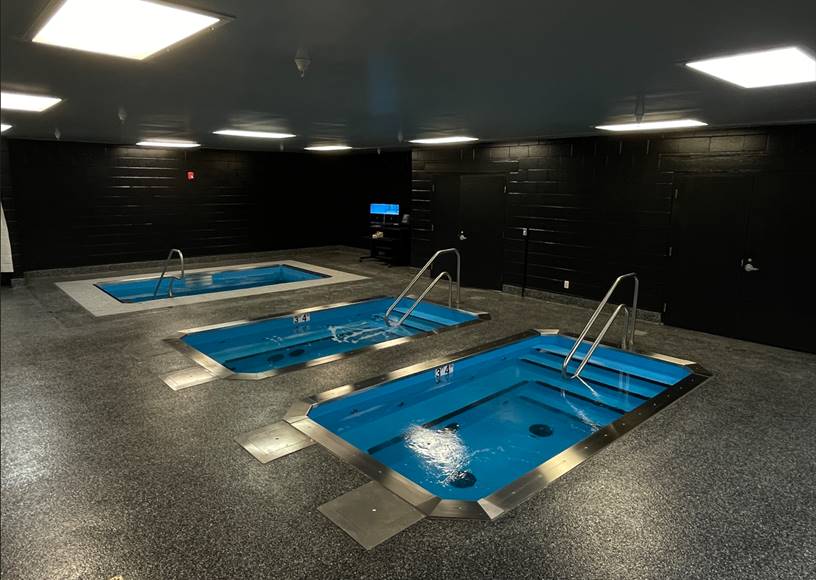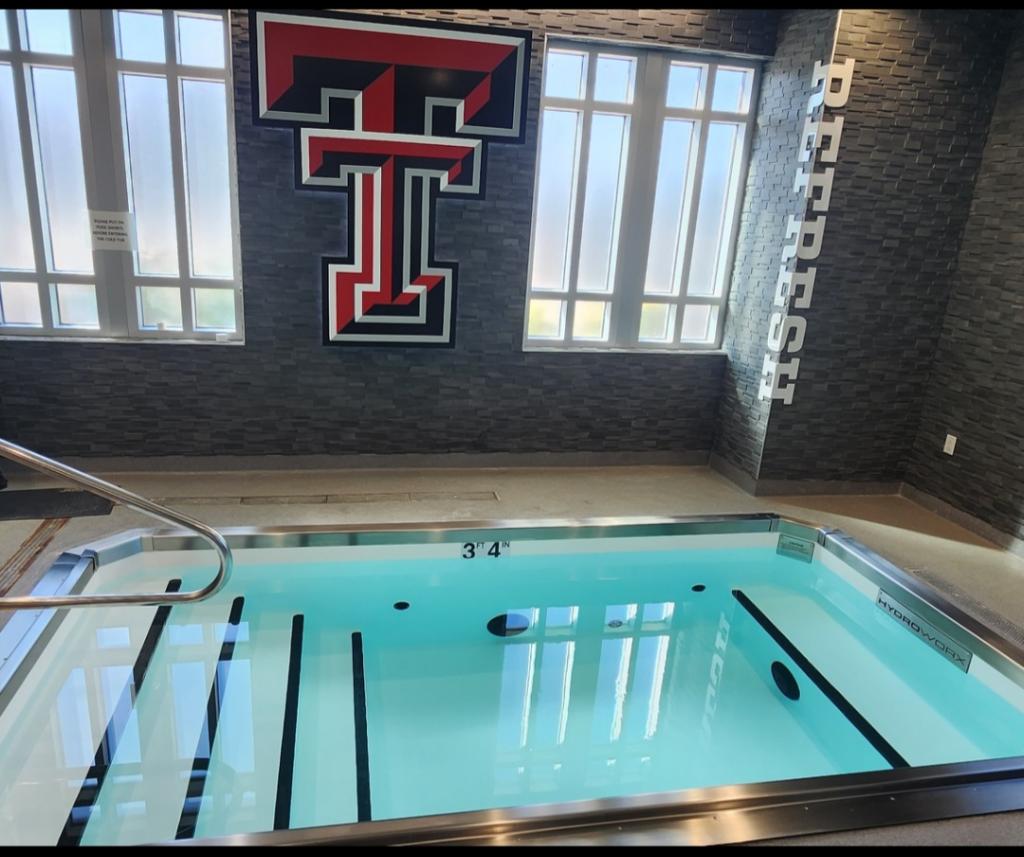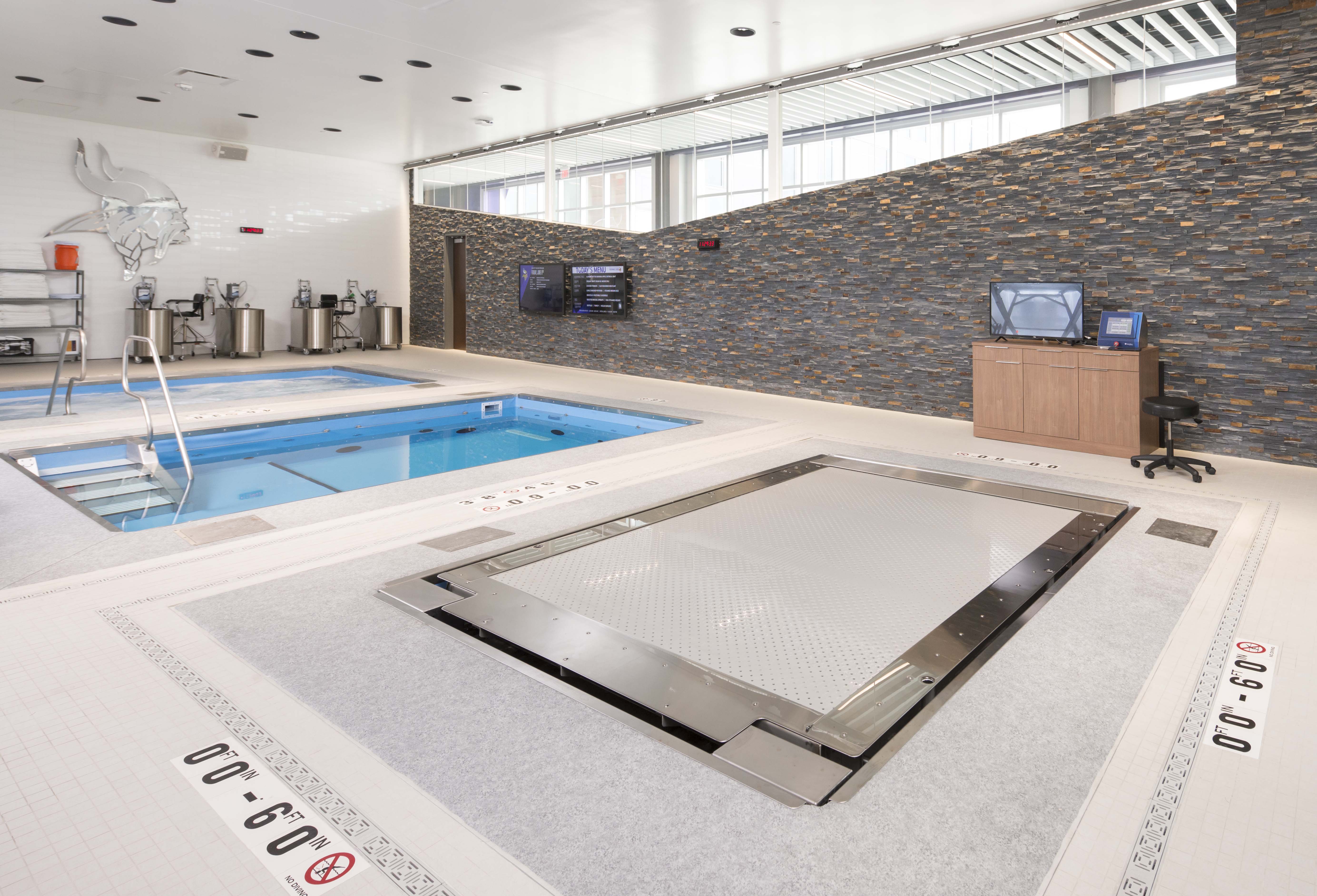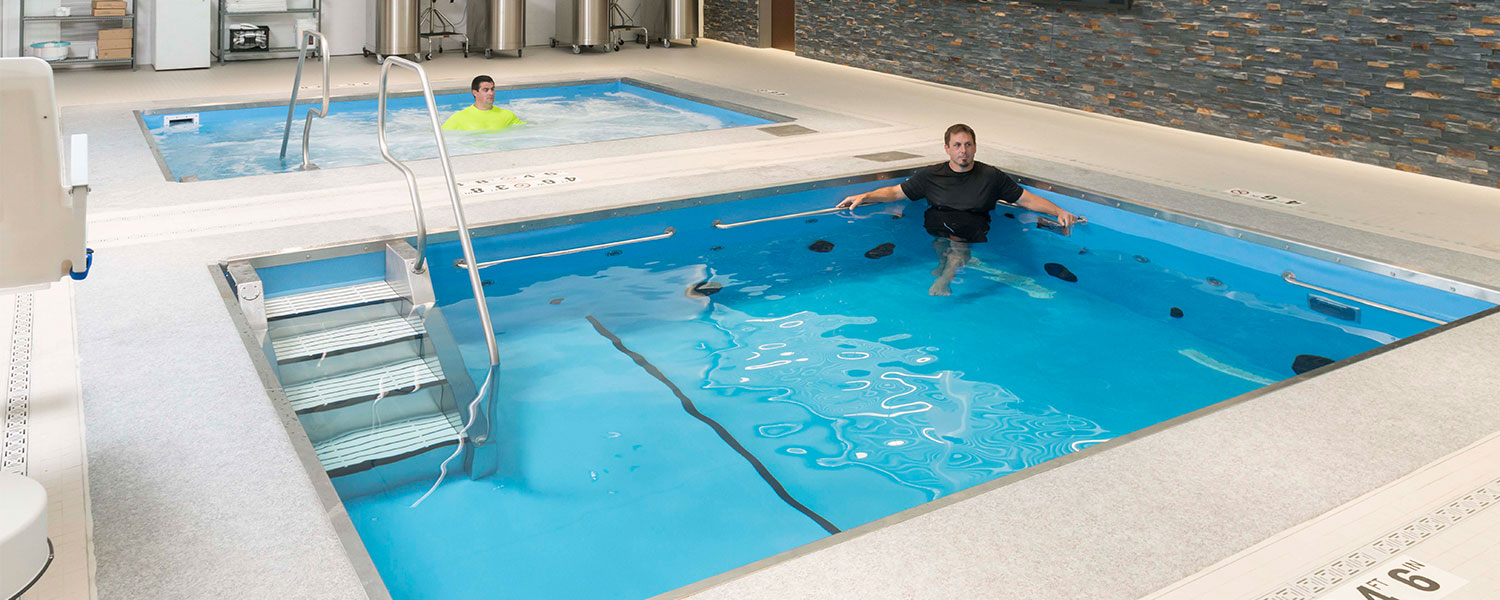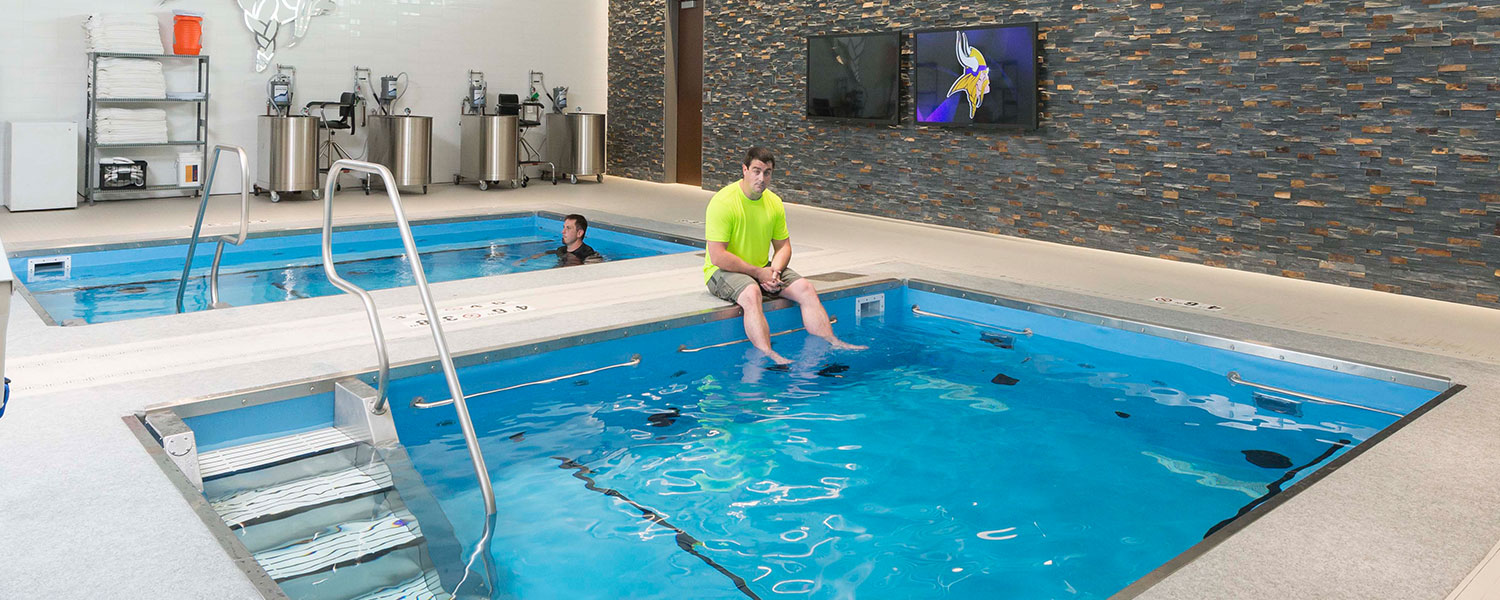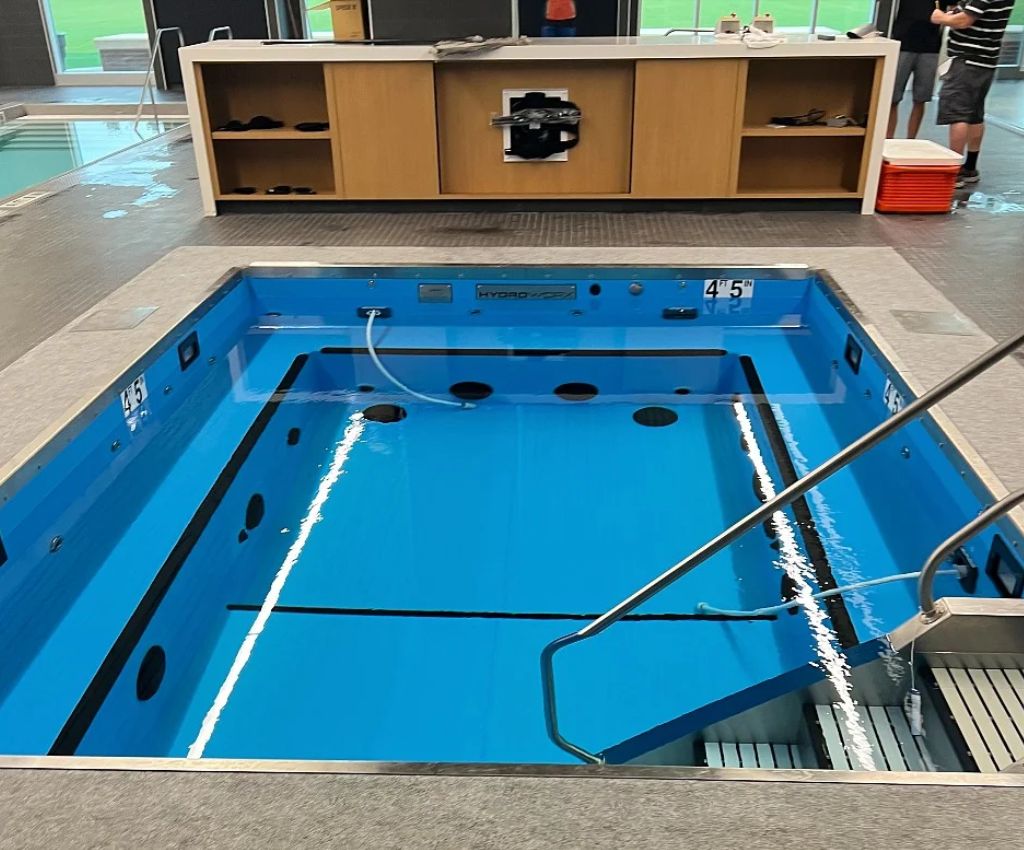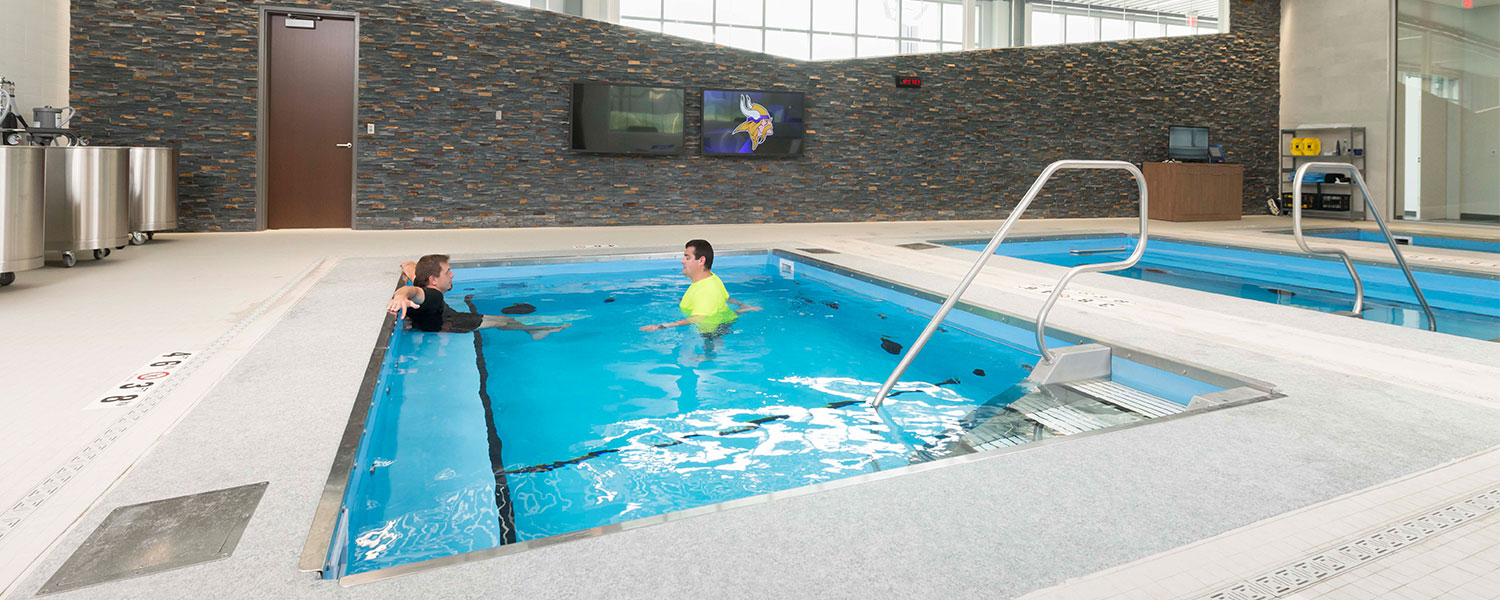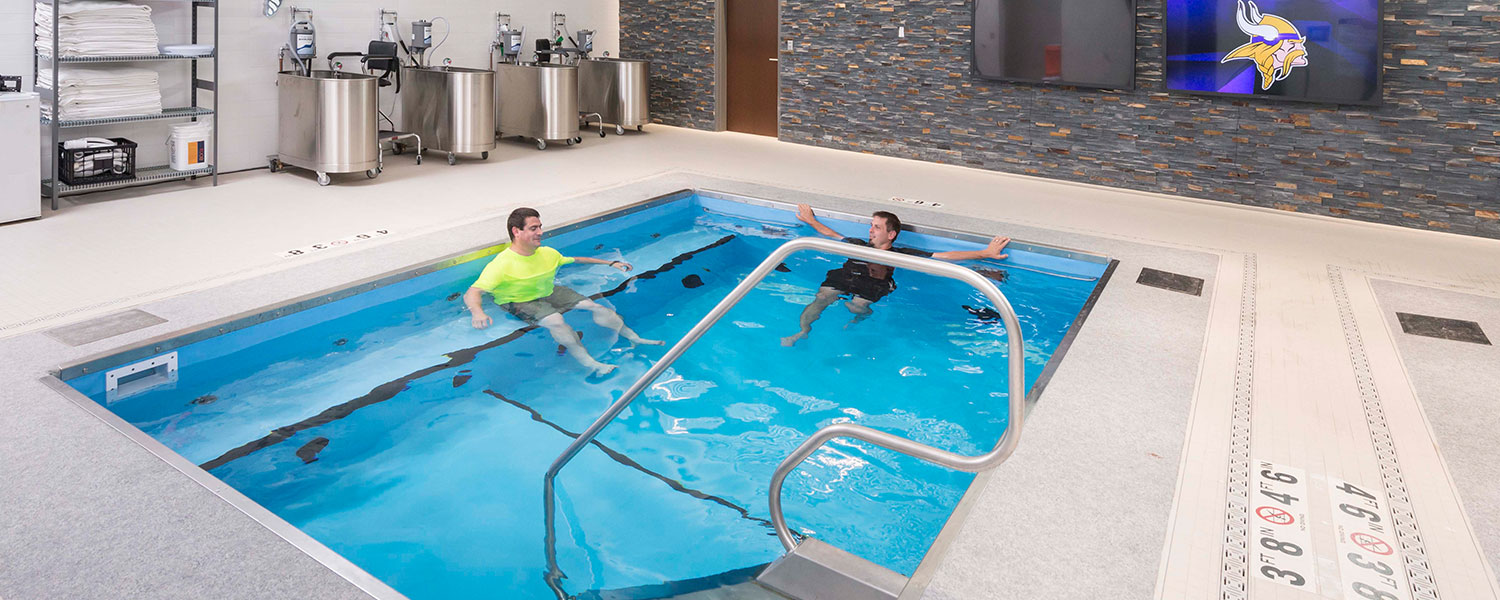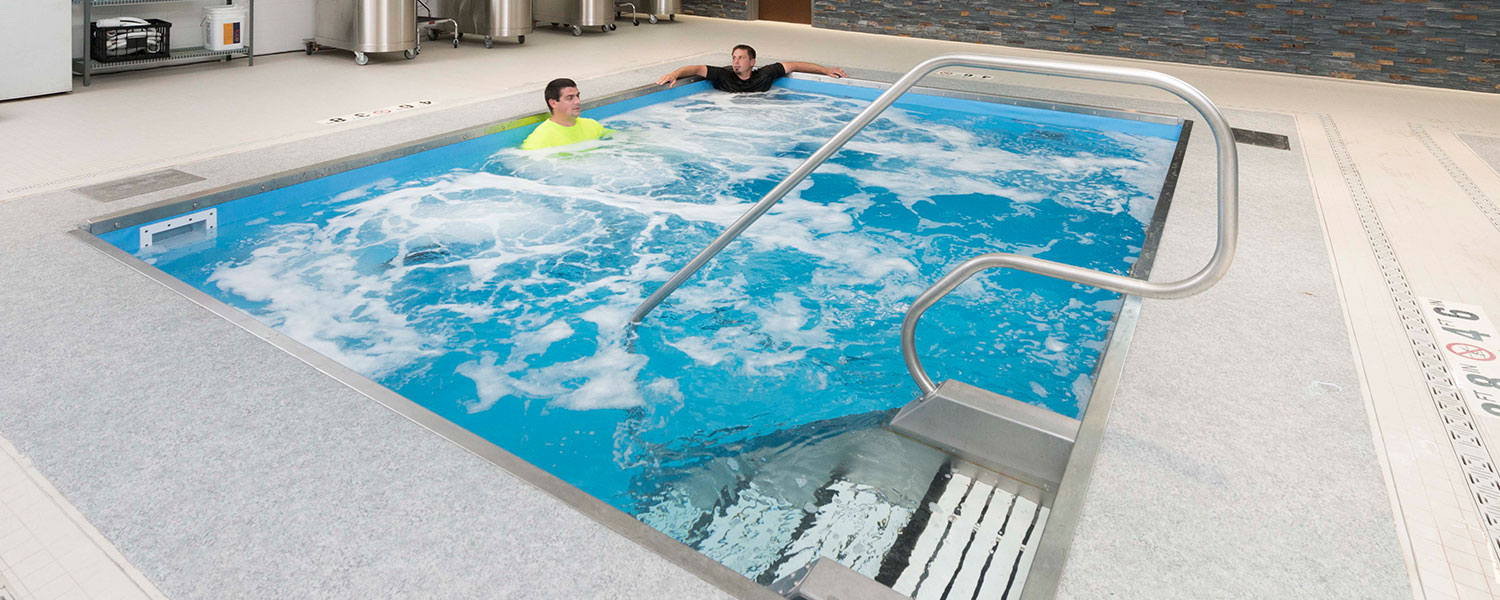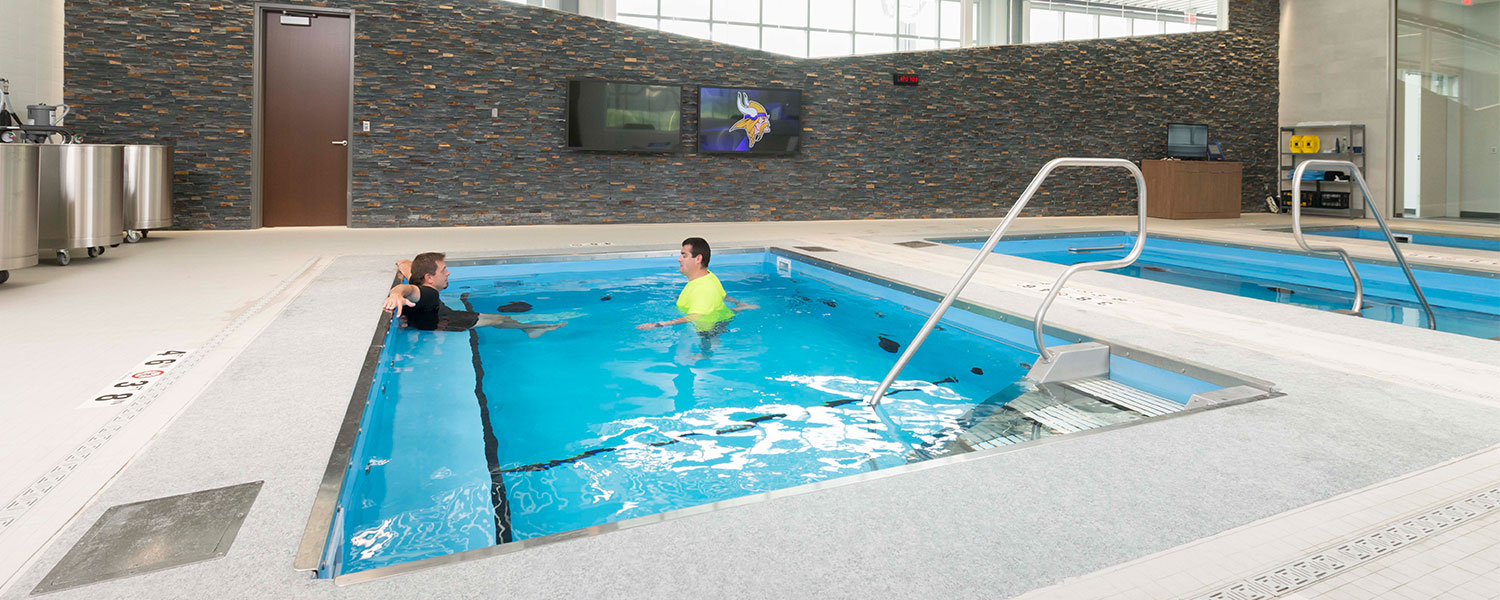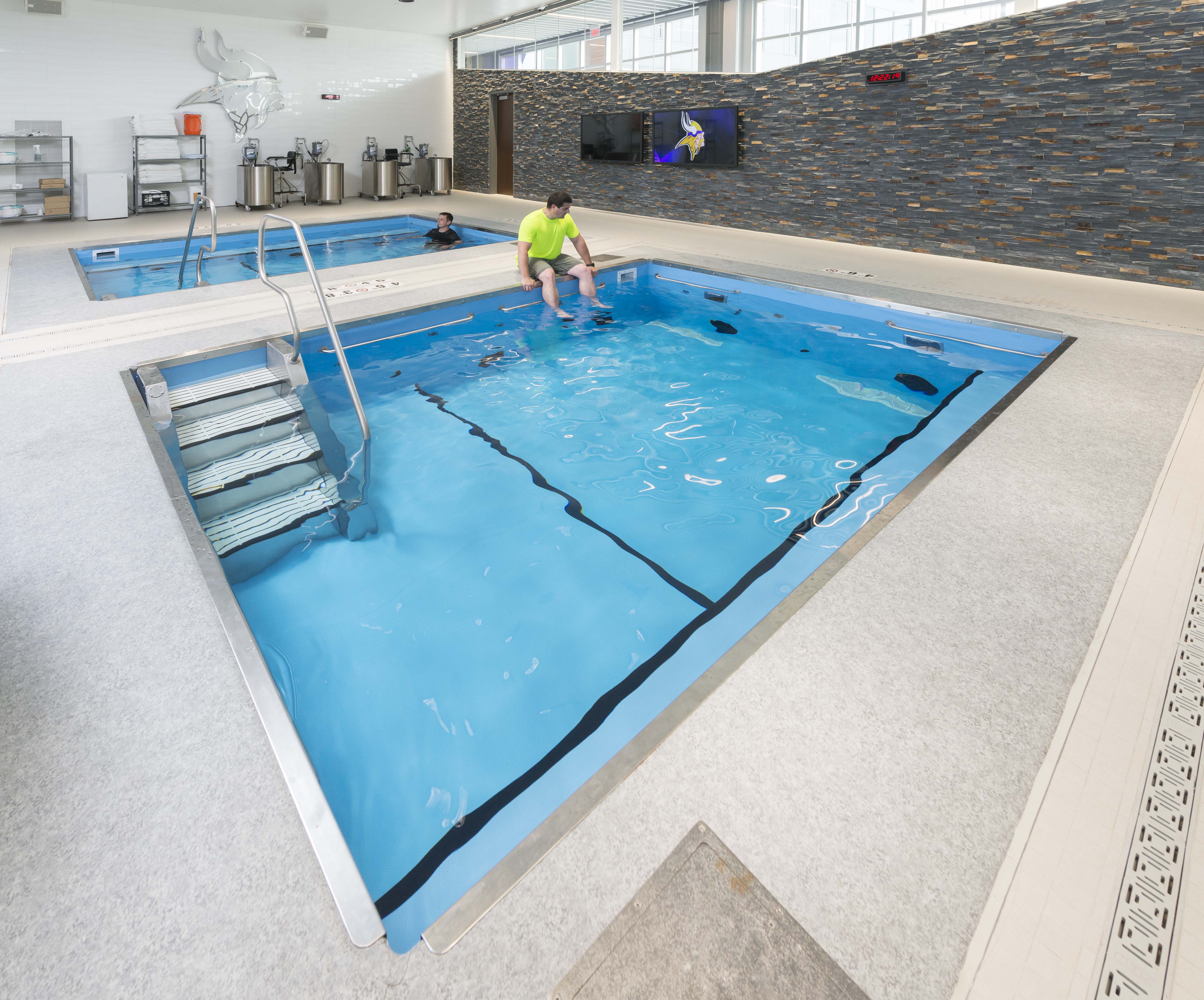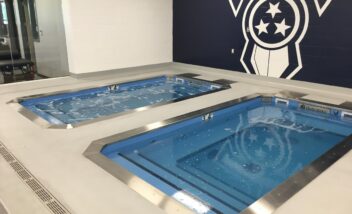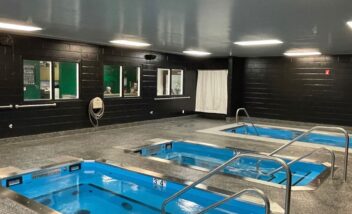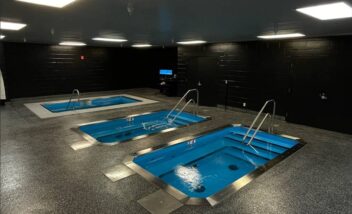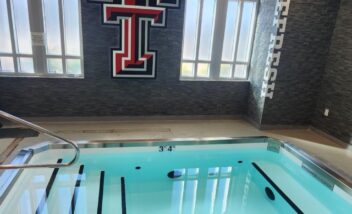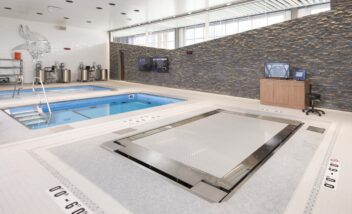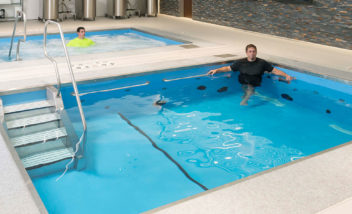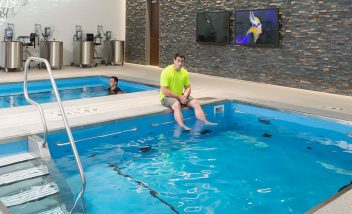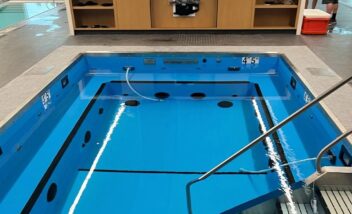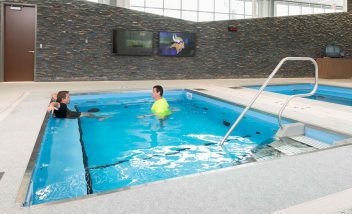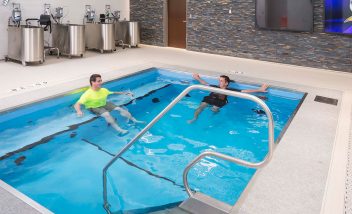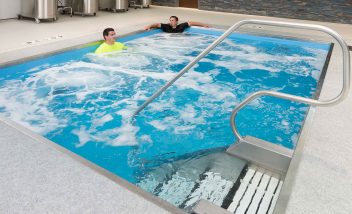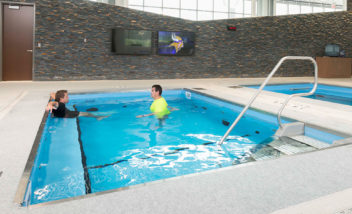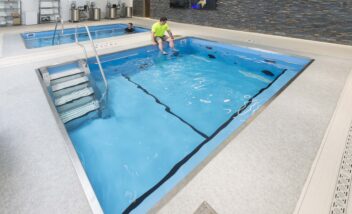 FEATURES & BENEFITS
Rehab Plunges Designed for Flexibility
Standard
Choose from eight size configurations (7'6″x7'6″, 7'6″x7'9″, 7'6″x14′, 12'x16′, 12'x20′, 12'x24′, 12×28′)
Place the hot and cold plunges together to promote rapid muscle recovery and maximum convenience
Many options for stairs and benches
Optional ladder with no stairs
Resistance Therapy Jet with Massage Hose
Standard
A resistance jet is essential for any plunge therapy, rehabilitation, sports performance training or deep tissue massage
The jet has a wide range of water speeds and directional configurations
The chiller system in our cold plunge consistently keeps water temperatures at a therapeutic 50° to help control joint inflammation and enhance muscle recovery
The chiller unit size is determined by the plunge model selected
HydroWorx cold plunge models utilize water-cooled chiller systems
Strategically designed resistance jets are positioned to hit trigger point patters for a soothing massage
Spa jets come in packages of six, nine and fourteen
Water Quality System
Standard
Each hot or cold plunge therapy system comes with a self-contained and fully automated equipment pack that filtrates and circulates the water
HydroWorx products are made with superior strength and durability
First-year parts and labor warranty
Five-year structural warranty
Extended warranty and service plans are available
Technology Upgrades Available
Standard
Expand to view frequently asked questions about the product
What do hot and cold plunge pools have to offer?
Injury Prevention
One of the best ways to prevent injuries such as muscle pulls, strains, etc. is to relax tight muscles prior to rigorous activity. The ThermalPlunge pool temperature ranges from 94 degrees to 106 degrees, which raises body temperature, increases circulation and stimulates the release of endorphins. Water also creates buoyancy, reducing body weight and relieving pressure from muscles and joints.
Cold Therapy
Cold pool therapy (water 50 degrees) helps control joint inflammation and enhances muscle recovery.
Strategic Jets
Strategic jets can be positioned in any format including trigger point patterns for a soothing massage. Powerful massage hoses easily attach for specific deep tissue therapy.
Versatile Installation
The HydroWorx ThermalPlunge and PolarPlunge pool can be installed in ground, partially above ground and above ground.
Variable Water Temperature
A fully automated, state-of-the-art-heating unit provides variable water temperature for treatment of a wide spectrum of rehabilitation conditions. Electric or gas heaters are available.
Commercial Filtration System
State-of-the-art filtration and water chemistry system filters and purifies the HydroWorx pool automatically.
How many people do the plunge pools accommodate?
7'6" x 7'6": 3-5 Athletes
7'6" x 9': 5-7 Athletes
7'6" x 14': Up to 12 Athletes
8'2" x 14': Up to 12 Athletes
Water Depth: 3'10" to 4'6"
12' x 16', 20', 24' Up to 20 Athletes
Water Depth: 3'10" to 4'6"
Who are a few of your ThermalPlunge and PolarPlunge customers?
Philadelphia Eagles
Philadelphia Flyers
Philadelphia Phillies
Cincinnati Bengals
University of Arizona
San Antonio Spurs
Texas A & M
University of Connecticut
Detroit Lions
San Diego Padres
Texas Tech