Industry-leading
Transportable Plunge Pools
Our THRIVE™️ Transportable Plunge offers several advantageous features that promote rehabilitation and recovery, including touchscreen controls, a water recirculation system, spa jets, a heater and a chiller. Fitting through a standard doorway, this revolutionary plunge plugs into a dedicated 110-volt outlet, can be filled easily with a garden hose, and is quickly ready for use. With its wide temperature range, a single THRIVE Plunge Pool can be used for hot or cold therapy, or place multiple units side by side for contrast therapy.
Get Started >
Schedule a Live Demo >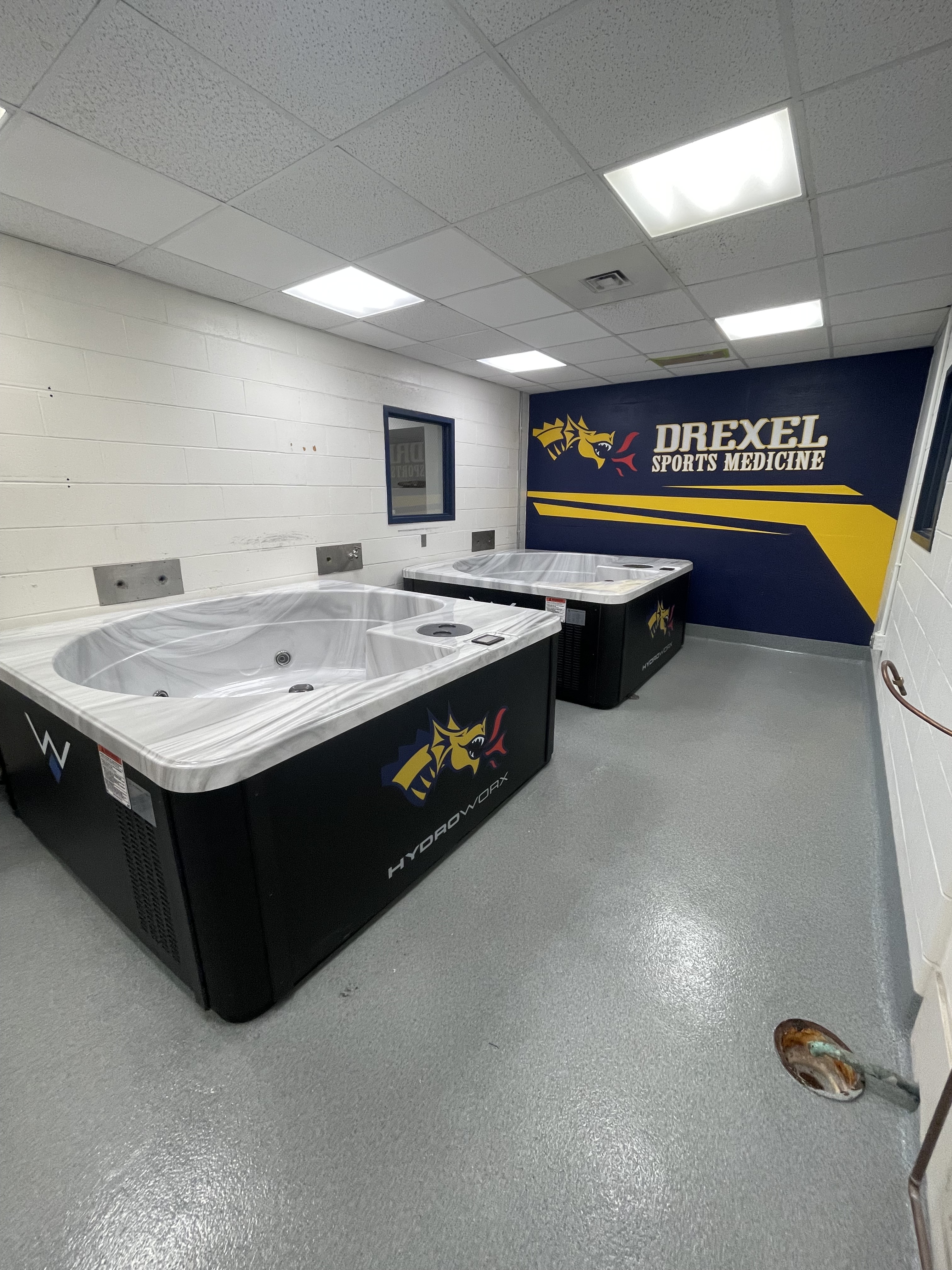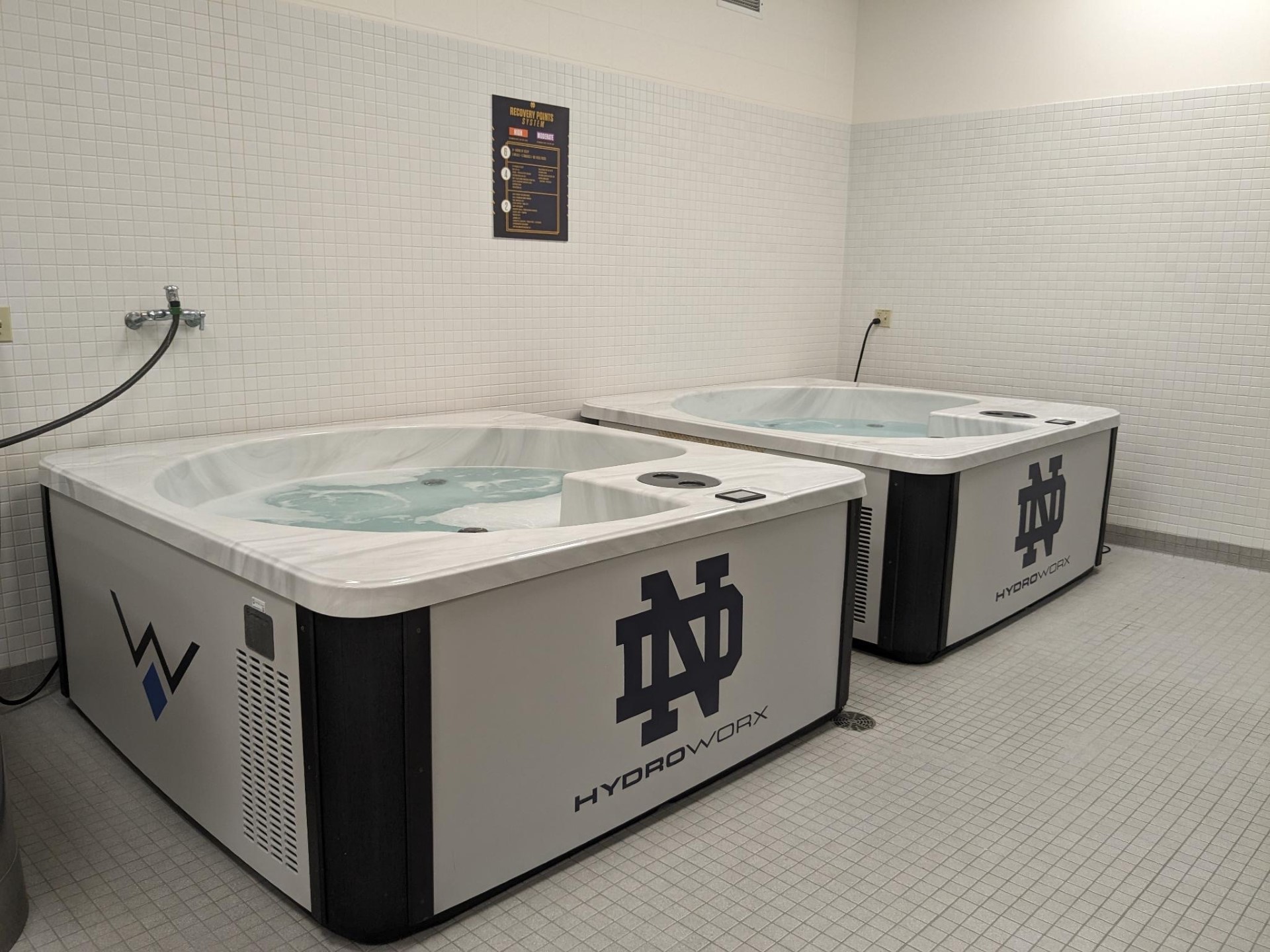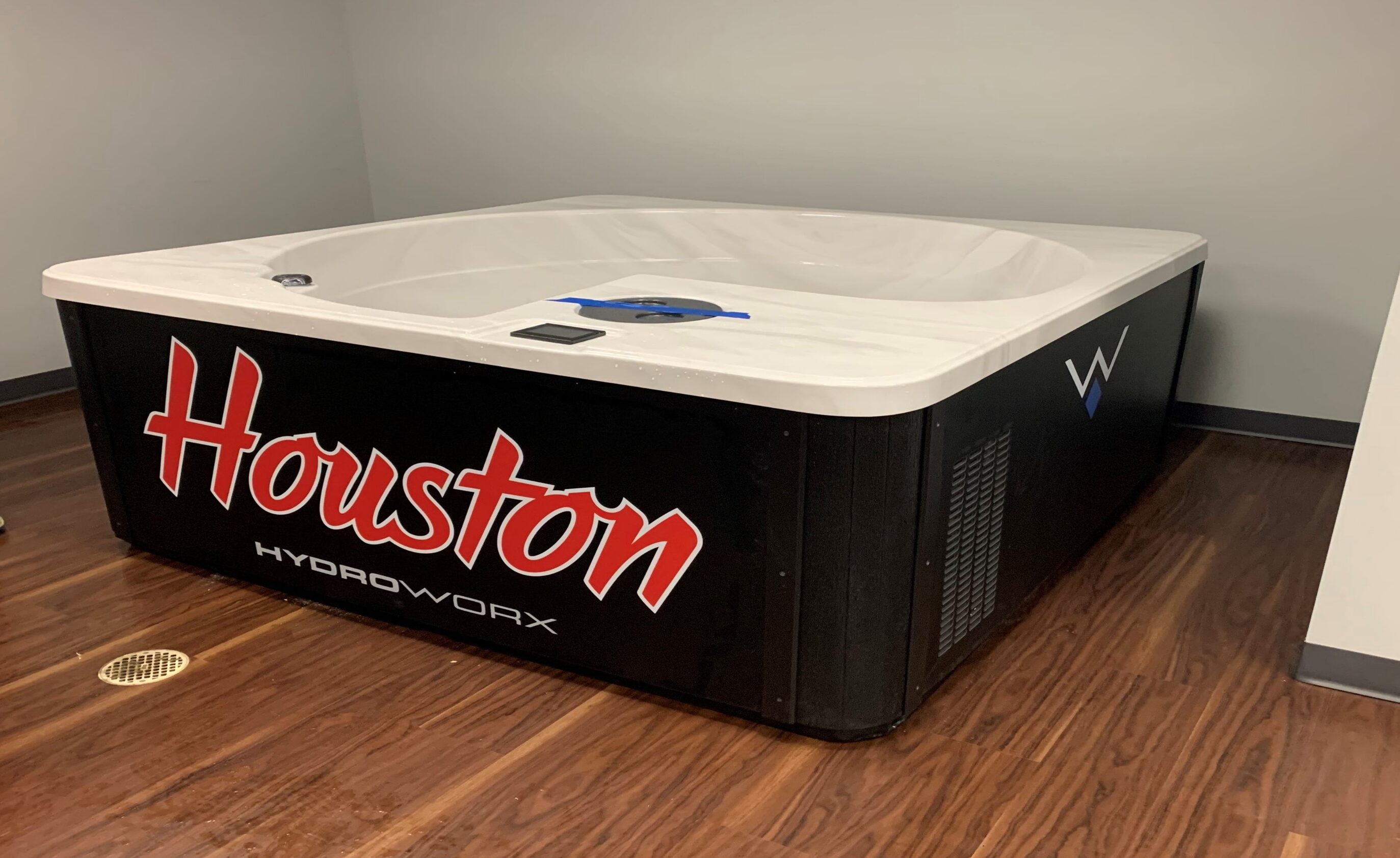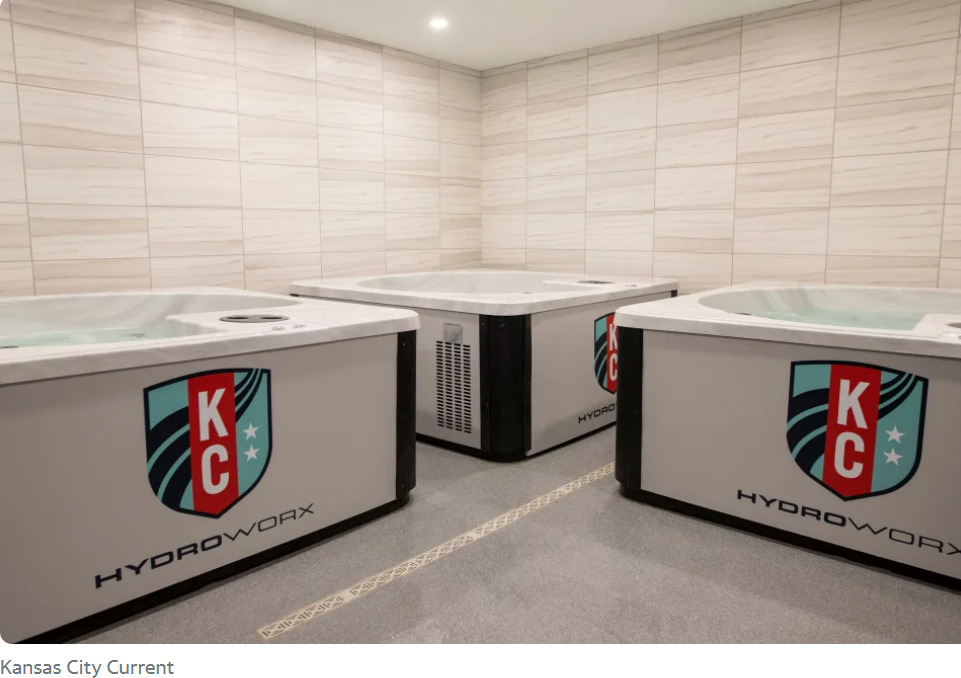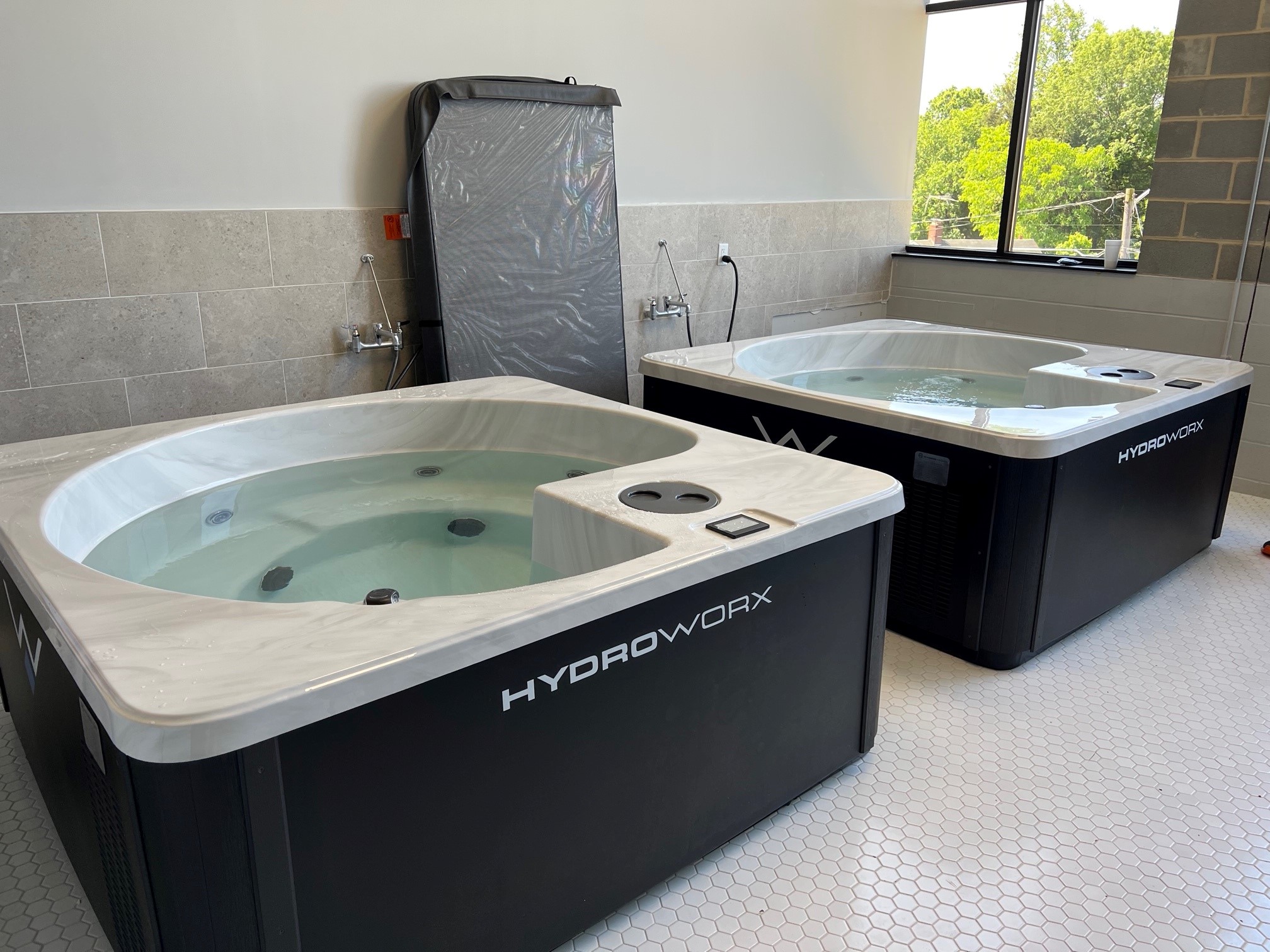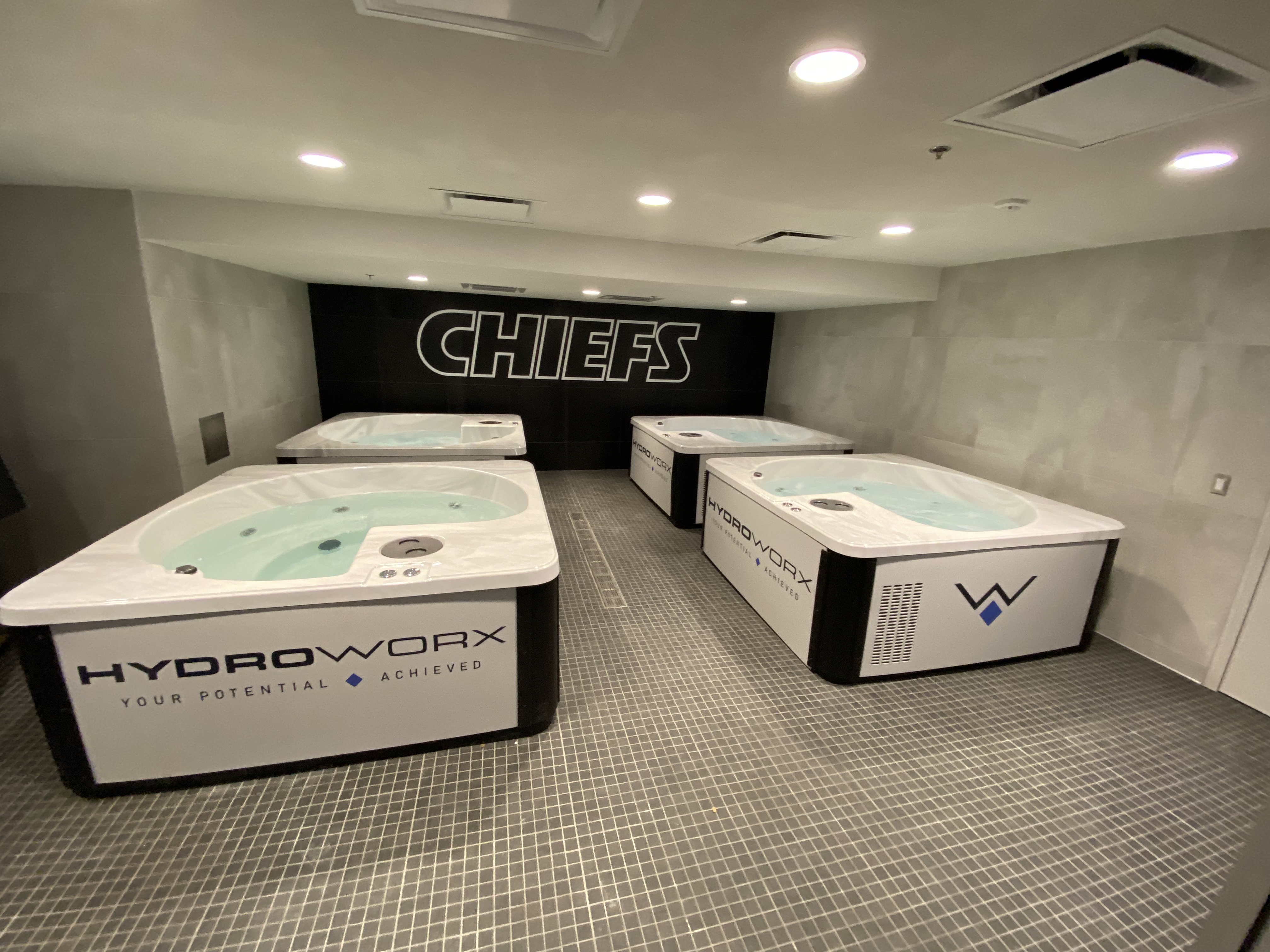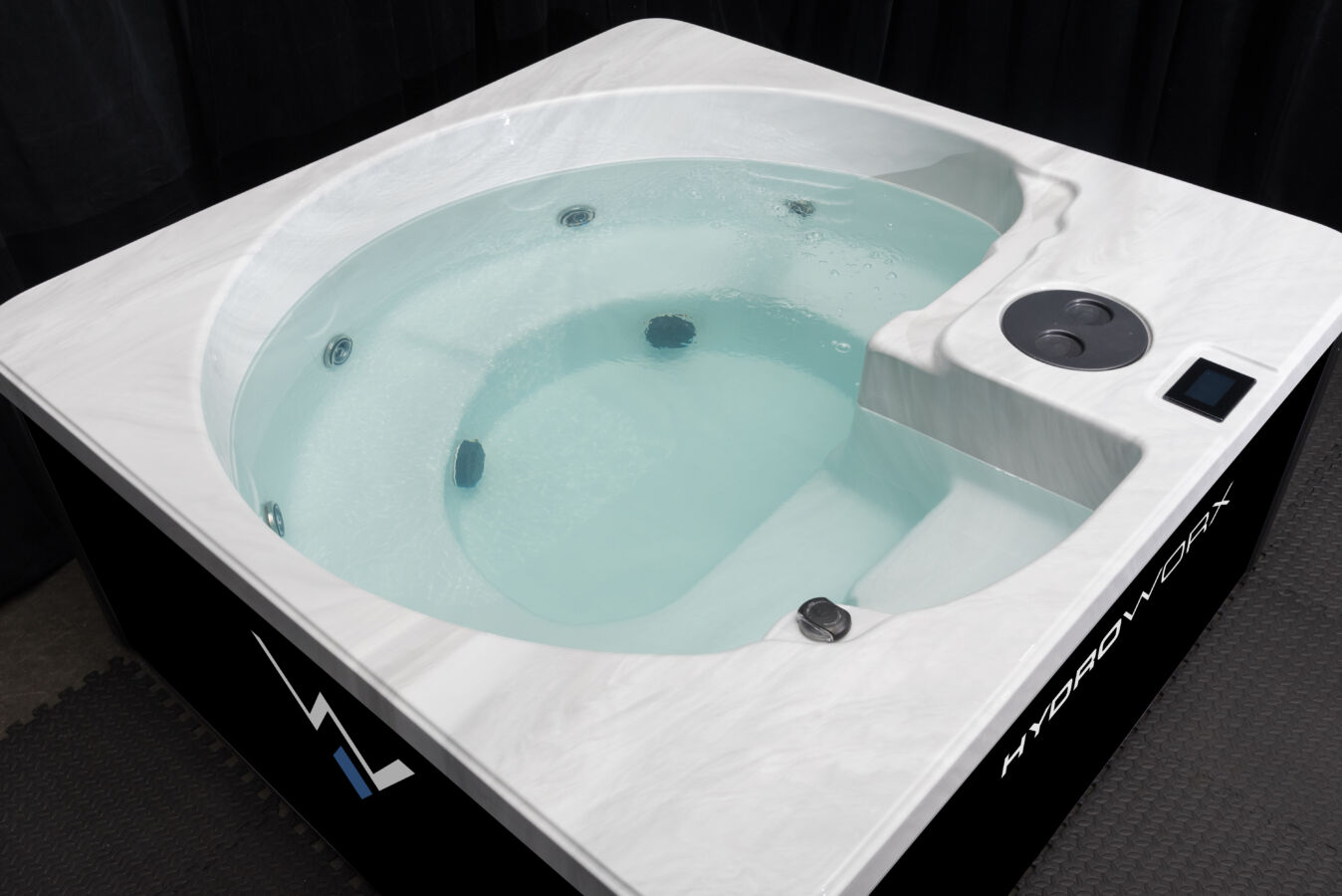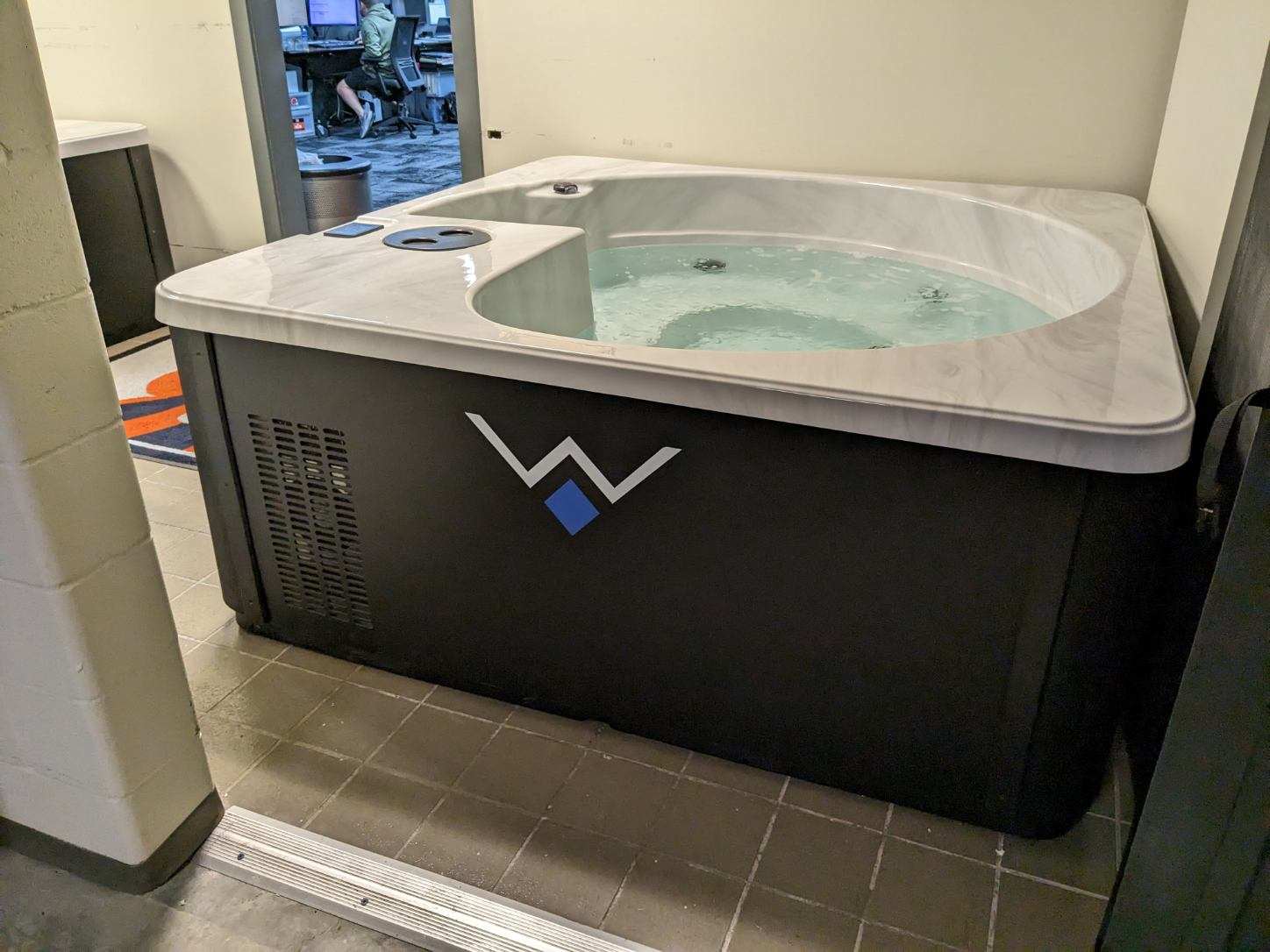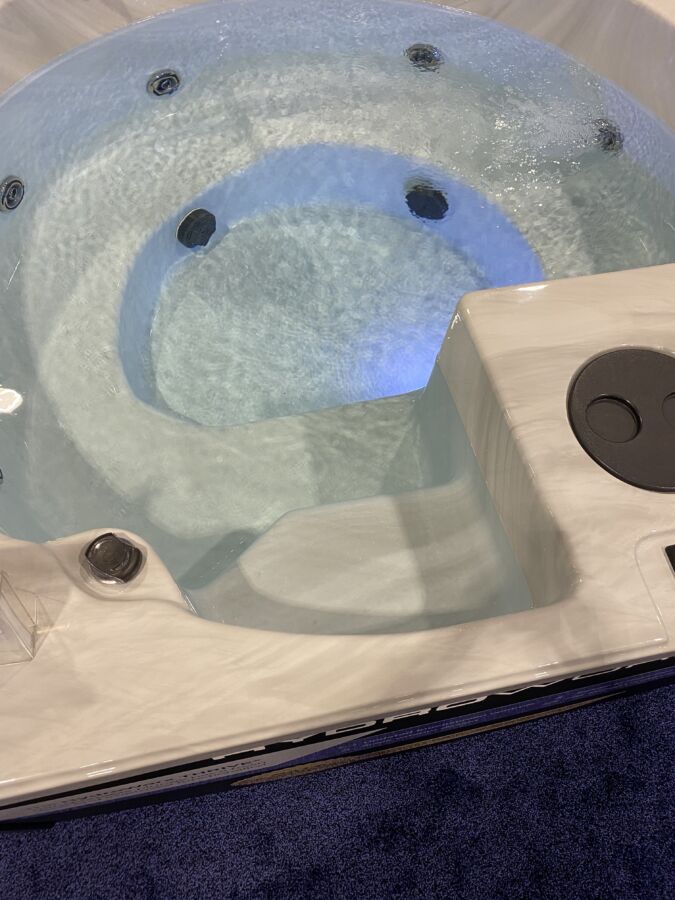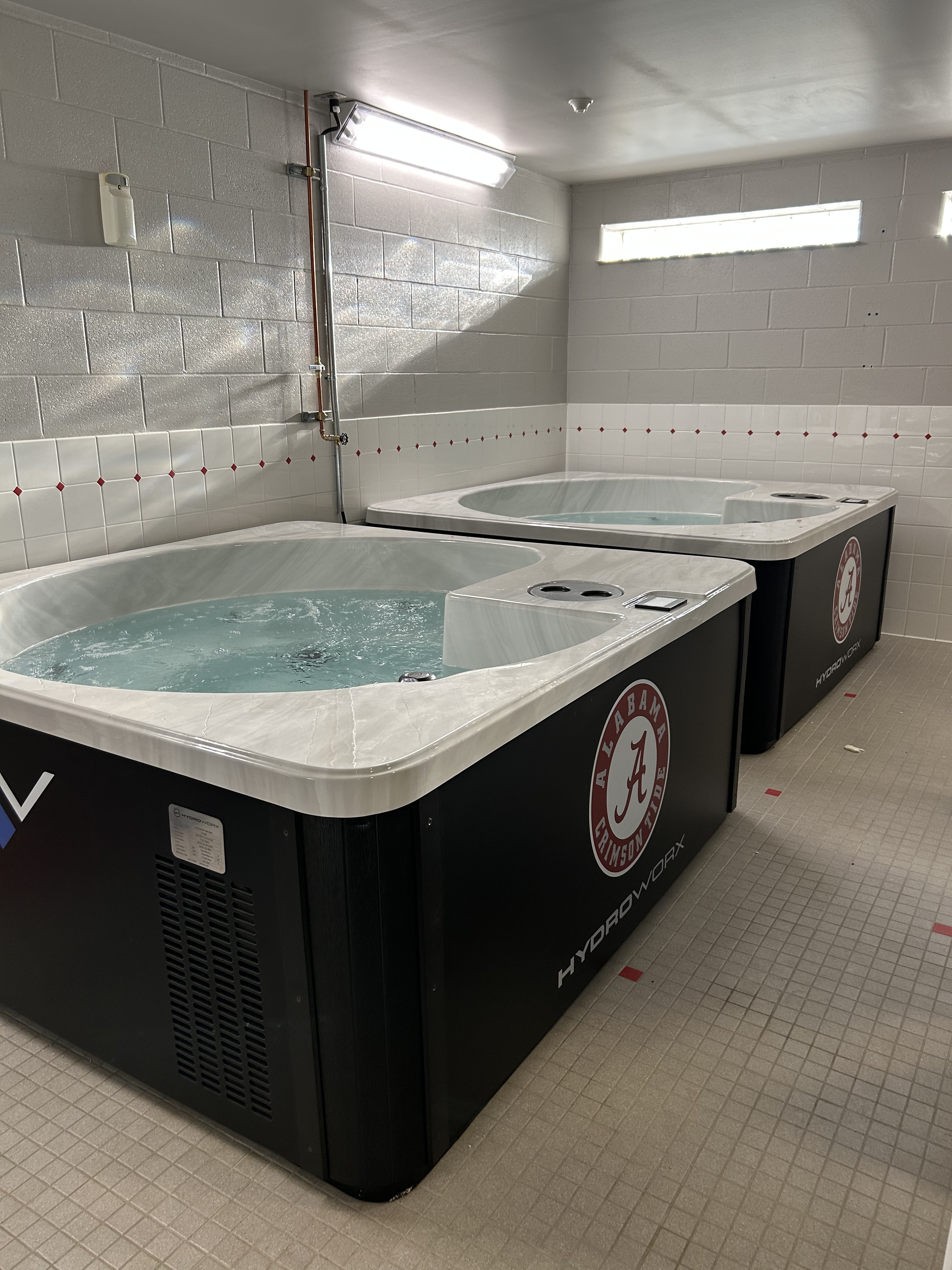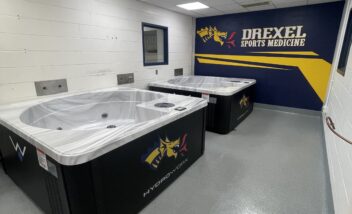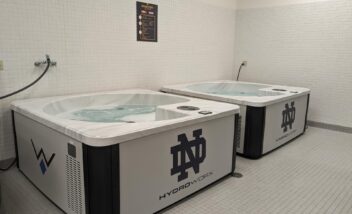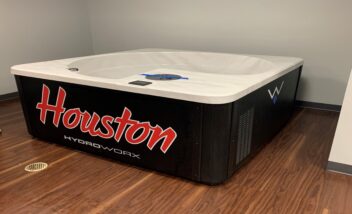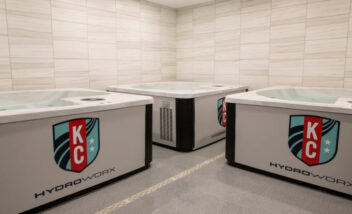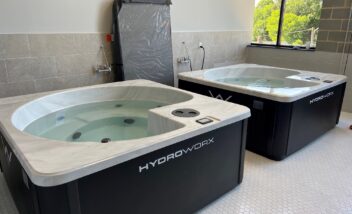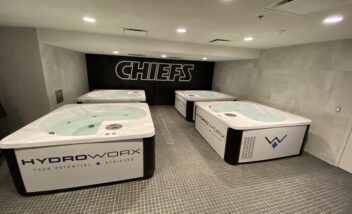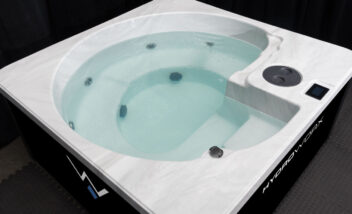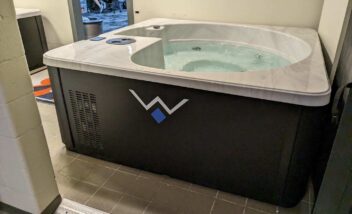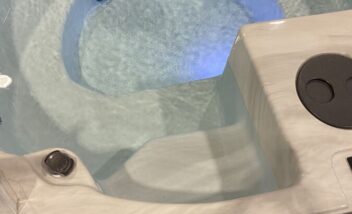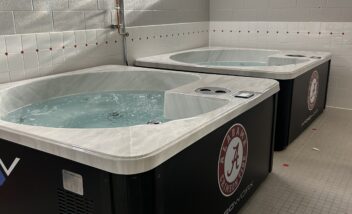 FEATURES & BENEFITS
Fits through a standard doorway
Standard
At just 33″ tall, designed to easily fit through a 36″ door and around corners
Small space required: 78.5″ x 78.5″ x 34″ (43 square feet)
Fills and drains with a garden hose
Commercial filtration and circulation from a self-contained and fully automated equipment pack for a filtered, pure water supply
Capacity of 240 gallons to adequately treat up to six people at once
Various benches and stairs so users with mobility issues can safely access and use the pool
Temperature range of 40℉ to 104℉
Standard
Provide hot or cold therapy for the treatment of various rehabilitation conditions in one pool
Place units side by side for contrast therapy, which speeds up muscle recovery and offers maximum convenience
Custom team logos
Standard
Placed on up to four side panels for maximum visibility
Full-color logos of your military branch, sports team, physical therapy clinic or organization
Expand to view frequently asked questions about the product
What Do Hot and Cold Plunges Have to Offer?
Some unique features of THRIVE Plunge Pool include:
Injury Prevention
One of the best ways to prevent injuries, such as muscle pulls and strains, is to relax tight muscles prior to rigorous activity. The THRIVE Plunge Pool reaches a temperature of 104 degrees, which raises body temperature, increases circulation and stimulates the release of endorphins. Water also creates buoyancy, reducing body weight and relieving pressure from muscles and joints. Relaxed muscles are more flexible, so they are at maximum performance for an exercise session with less strain.
Cold Therapy
Cold pool therapy (water 50 degrees) helps control joint inflammation and enhances muscle recovery, so patients or athletes can benefit from microtraumas in the muscle fibers without the side effects of delayed onset muscle soreness (DOMS). This type of therapy also promotes endorphin release and increased blood flow because of the shock of the cold water. Since cold therapy reduces soreness, pain and muscle inflammation, recovery occurs faster.
Circulation Jets
Circulation jets are positioned in order to promote efficient water circulation. The jets draw water into the circulation system, where it is filtered before returning to the pool. This circulation keeps the pool clean and sanitary.
Construction-Free
Easily fitting through a standard 36" doorway, the HydroWorx THRIVE requires just 43 square feet of floor space. Its setup is also simple, requiring only a 110-volt outlet for power with no plumbing needed. Once the plunge pool is filled with water, it is ready to be used. The THRIVE Plunge Pool is made from an acrylic tub, plastic siding and a wooden structure that provides temperature retention and long-lasting structural stability.
What Are the Benefits of Aquatic Therapy Equipment?
Our convenient therapy plunge pool uses leading technology to provide hot and cold water therapy techniques. The advantages of having a plunge therapy pool in your facility include:
Adaptability to various weight-bearing capabilities.
Reduced pain for users.
The opportunity to increase lean muscle mass and strength.
The ability for users to start rehabilitation sooner to accelerate the process and reduce inflammation.
Quicker recovery.