Now Offering Affordable Aquatic Therapy for
Veterinary Medicine
The same great technology used for the rehabilitation of humans is now available for any veterinary facility.
Meet the HydroWorx K900, our first underwater treadmill for the rehabilitation of small to medium animals.
Utilizing warm water therapy as a medium to enhance rehabilitation and performance through water's buoyancy, resistance and hydrostatic pressure, this advanced canine hydrotherapy system provides the ultimate rehabilitation advantage.
These canine treadmill systems are developed with input and knowledge gained from both veterinary and rehabilitation professionals. This educated background has helped HydroWorx to create products that are fit for purpose and assistive to the latest rehabilitation techniques.
The HydroWorx K900 helps well-trained physical therapists work to a high standard of animal welfare. A no-compromise approach coupled with many unique features has positioned these treadmills for canines and other small animals as market-leading solutions — the first choice for veterinary rehabilitation facilities worldwide.
Get the K900 Product Guide >
Schedule A 15-Minute Online Demo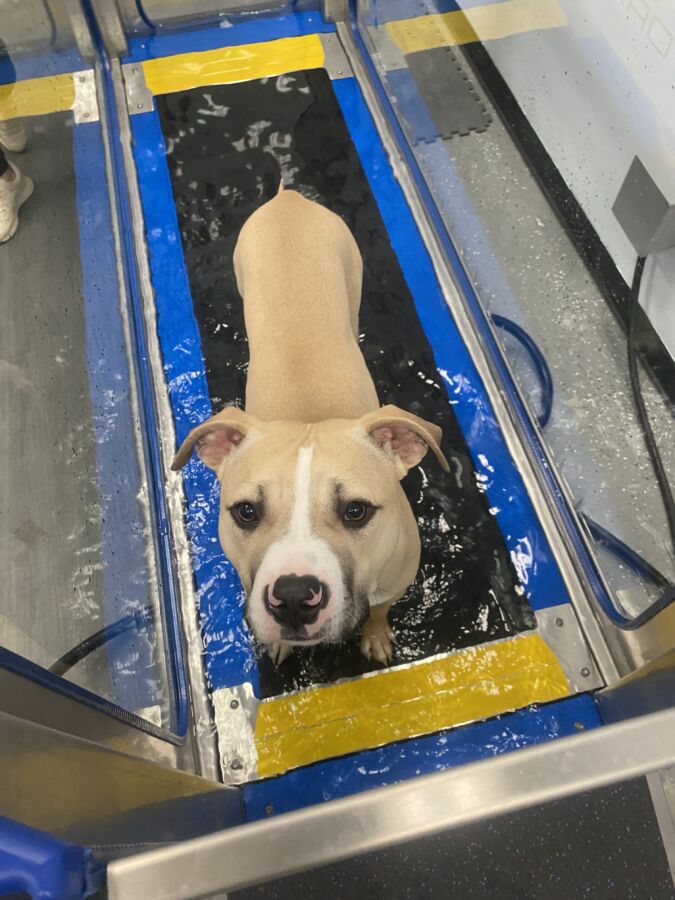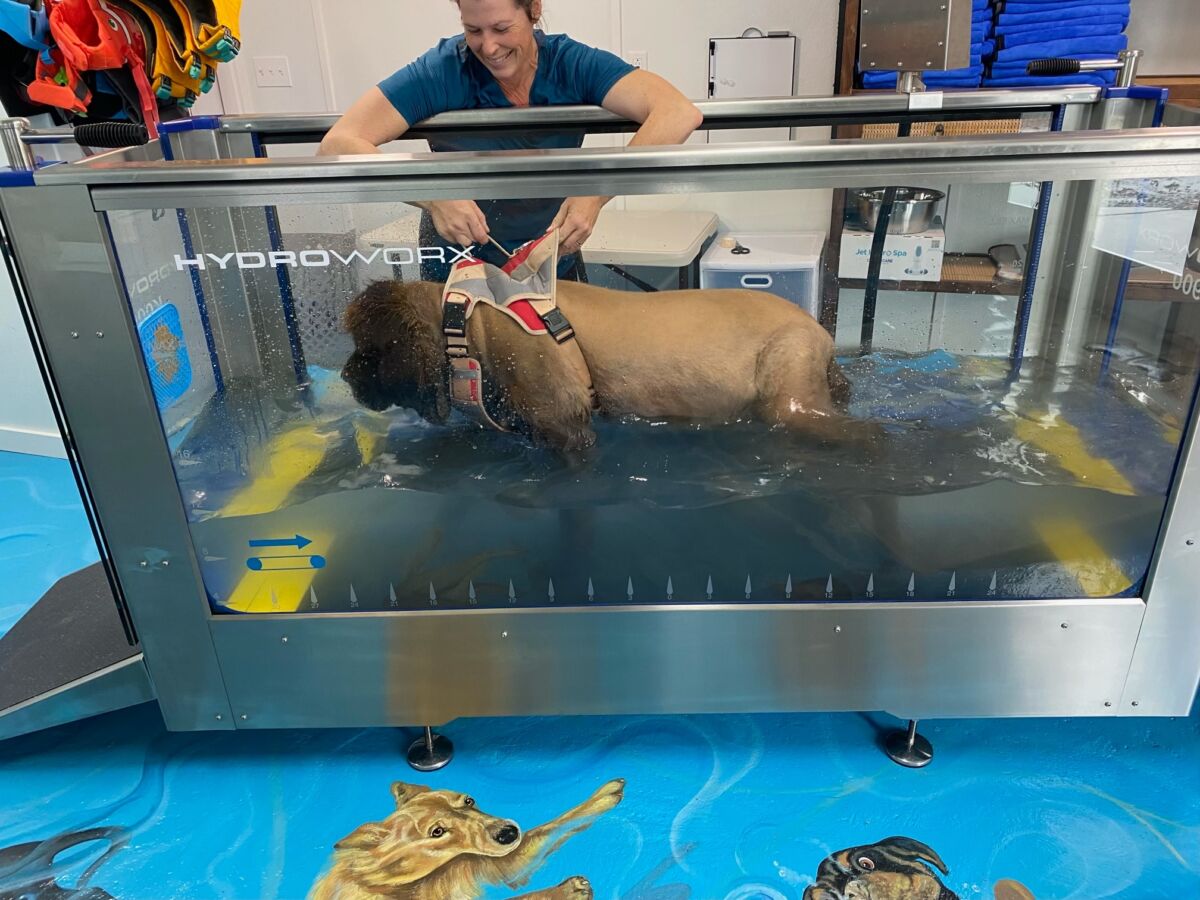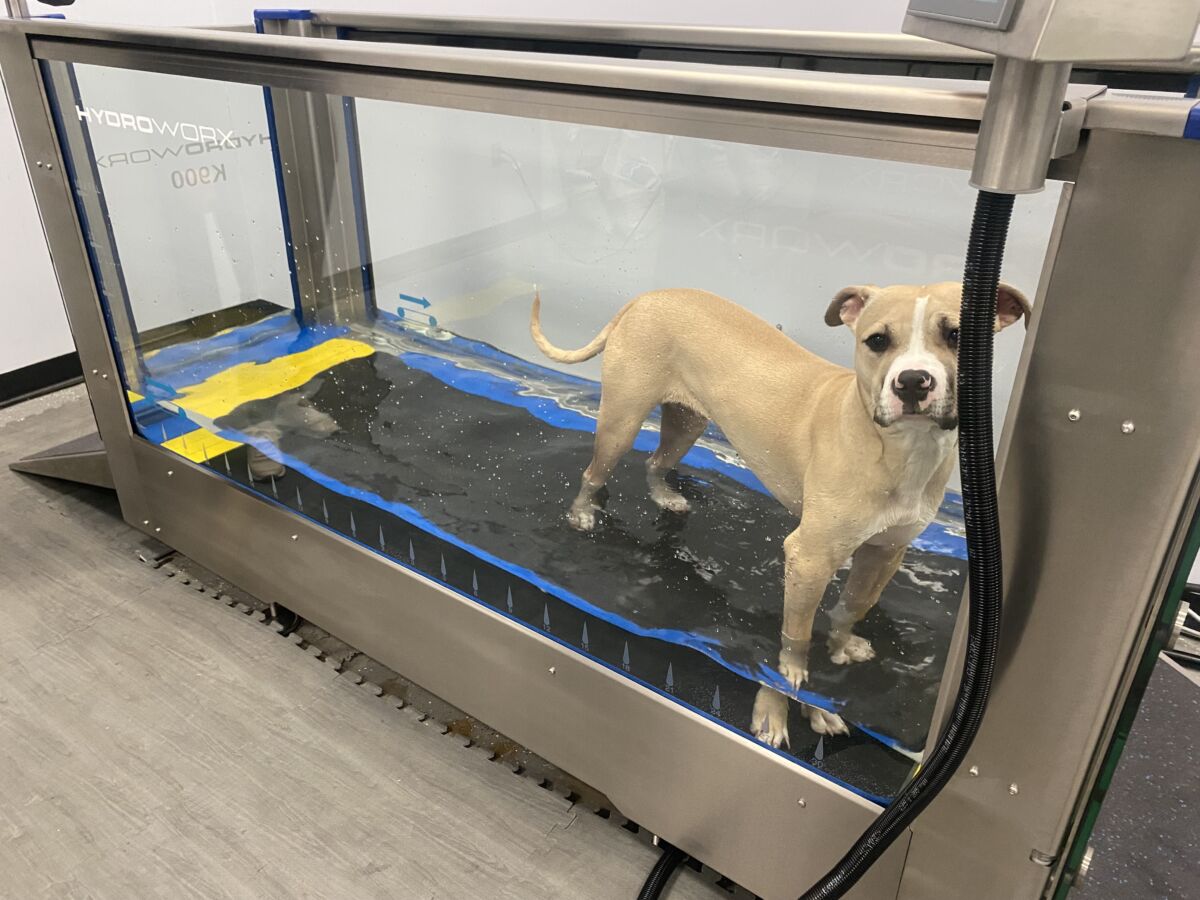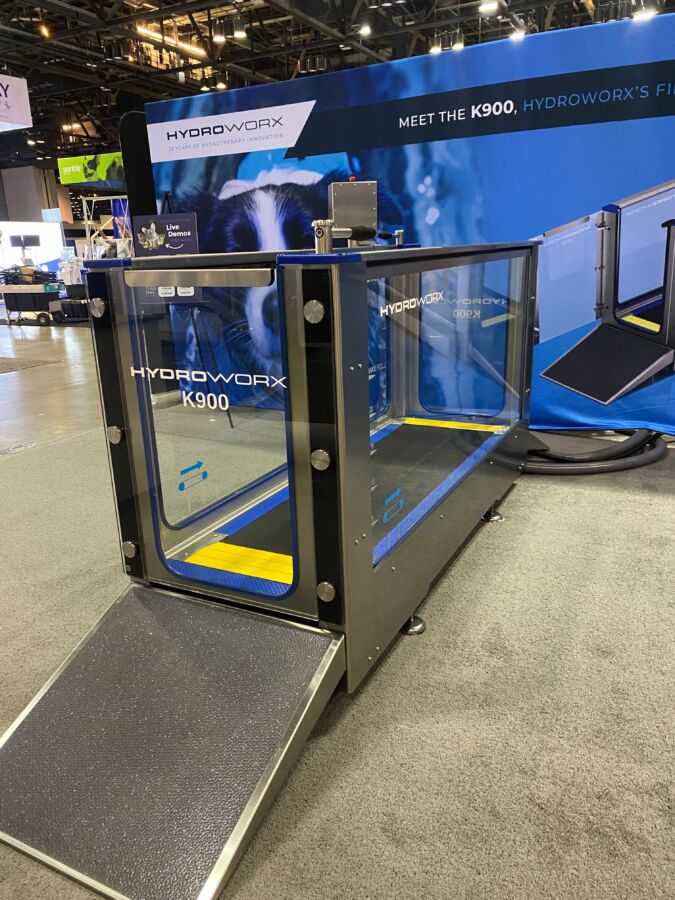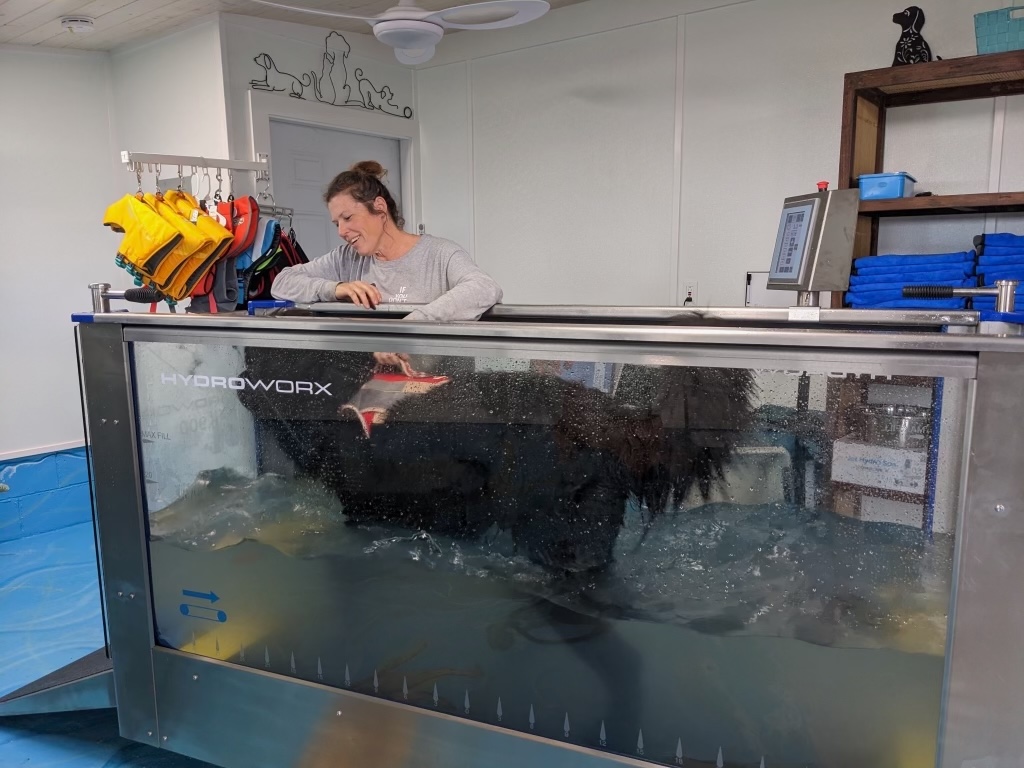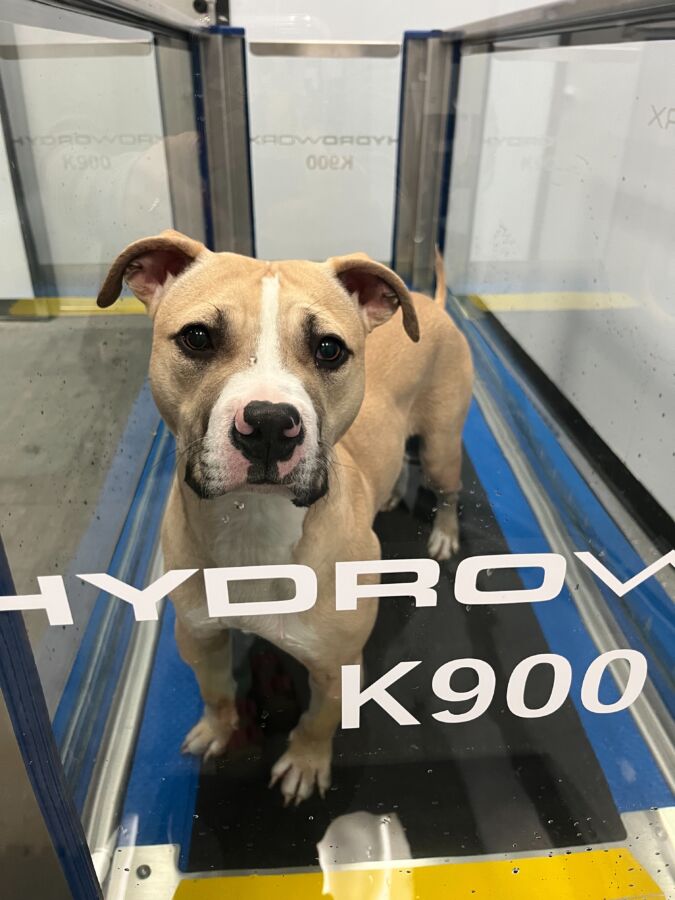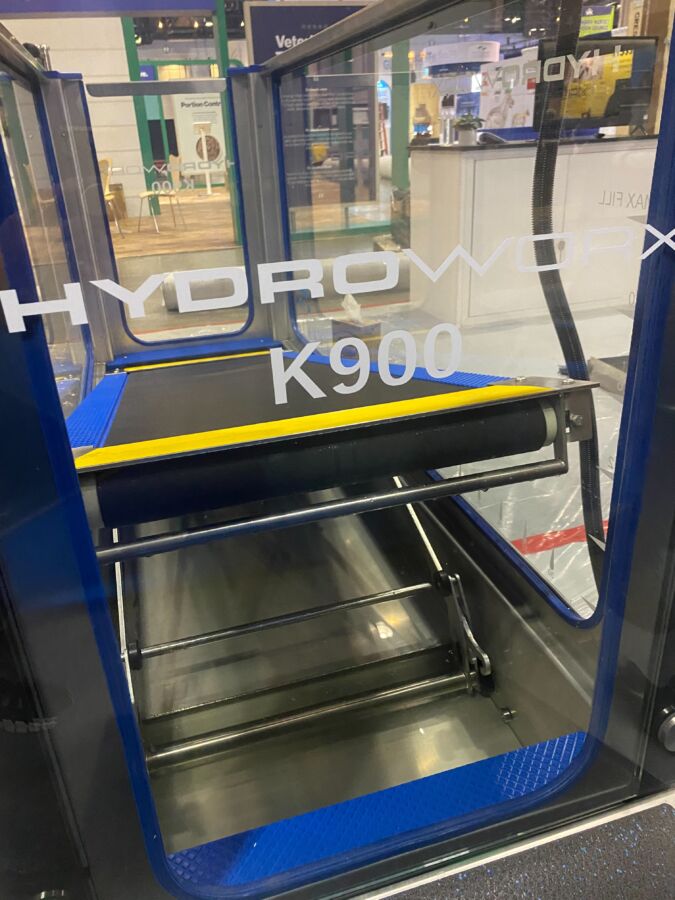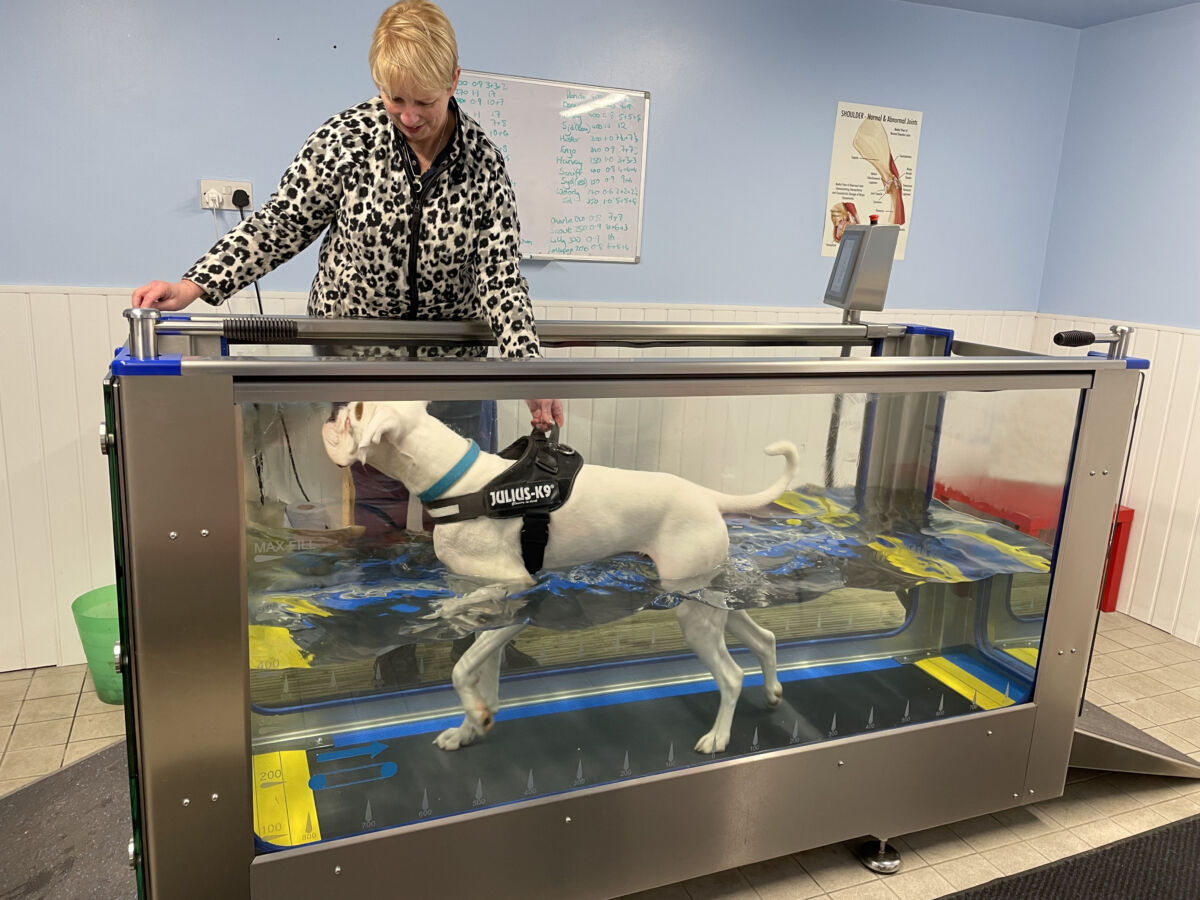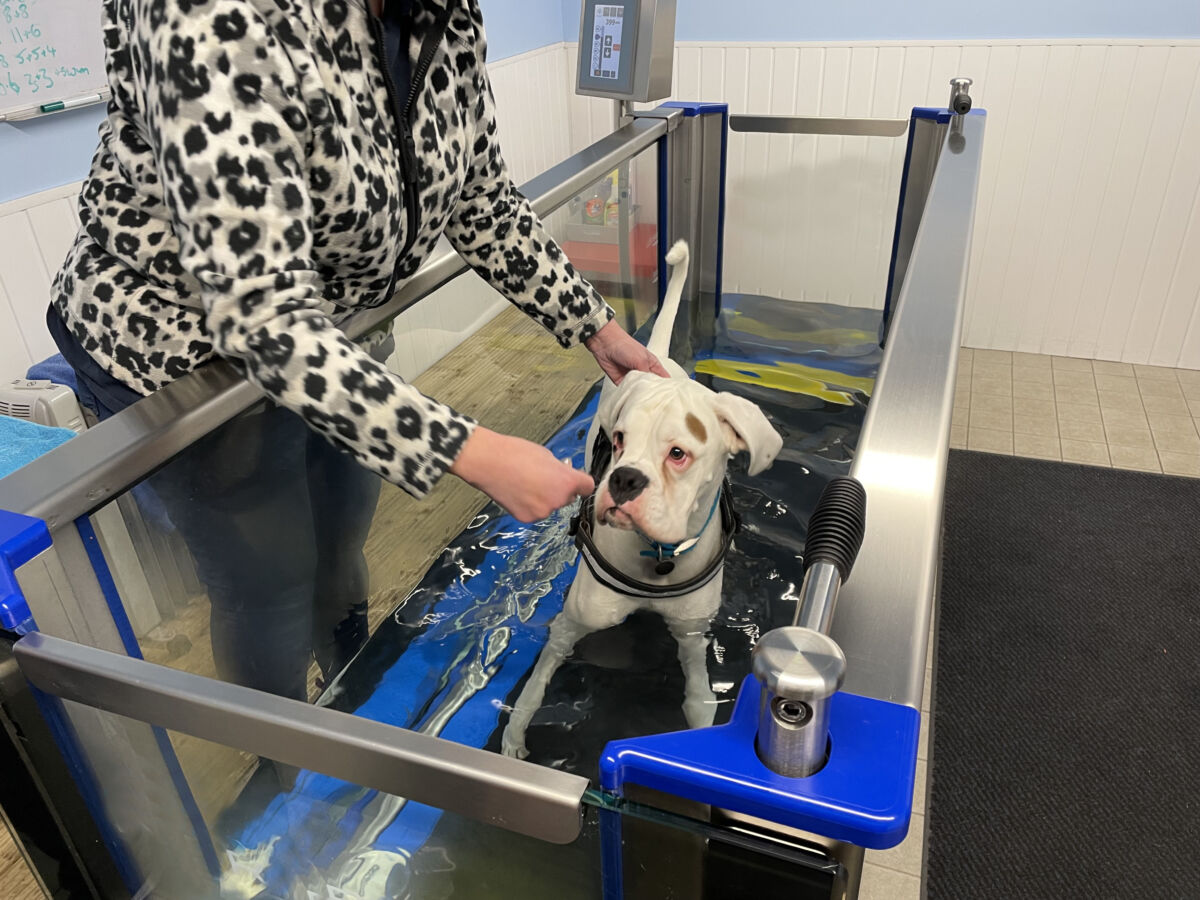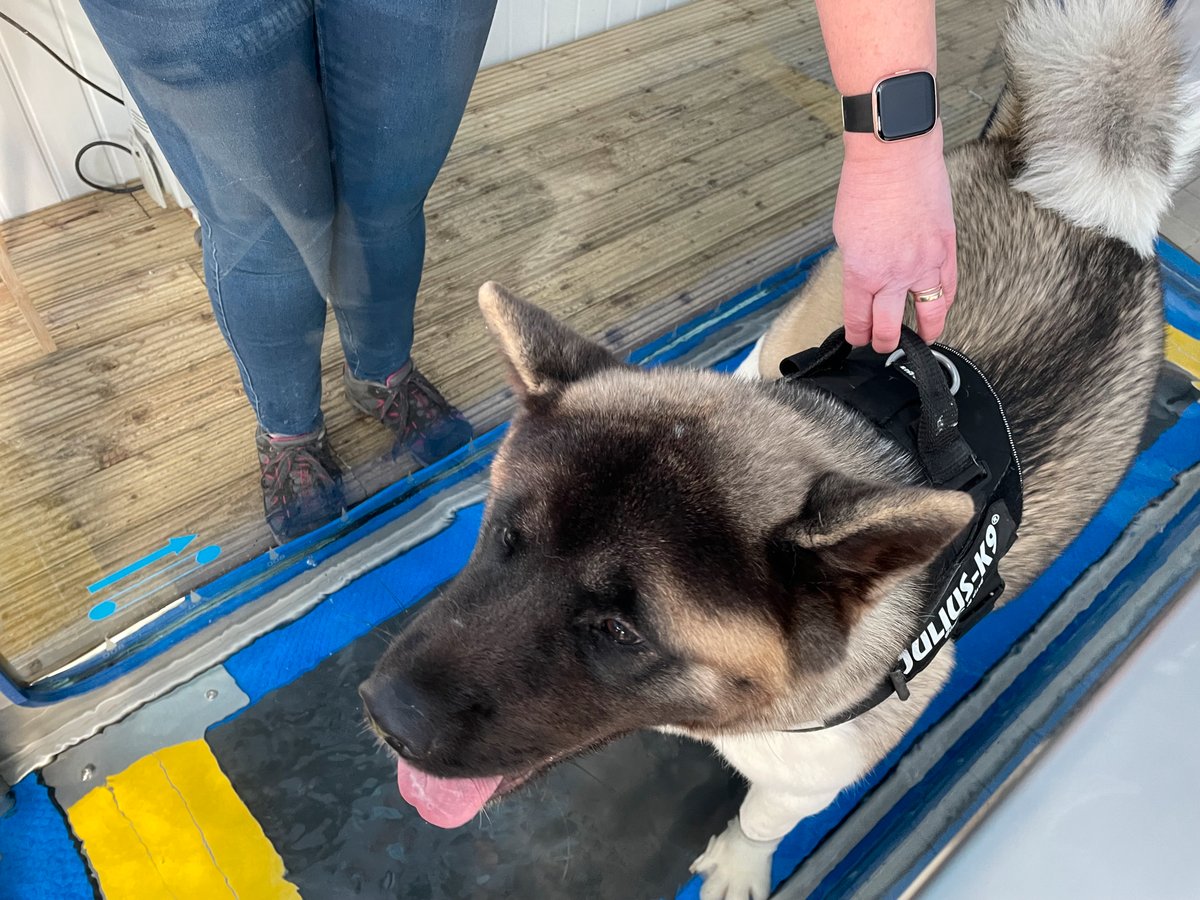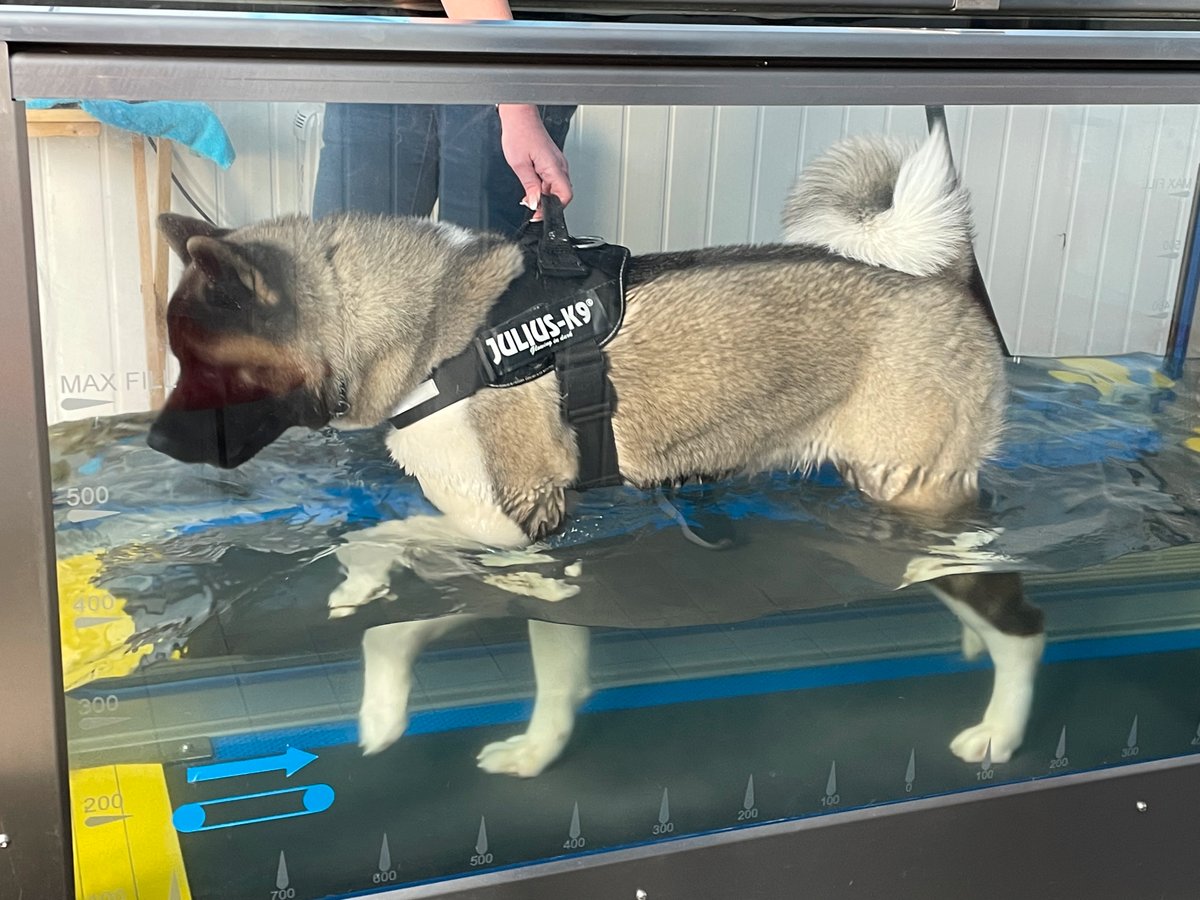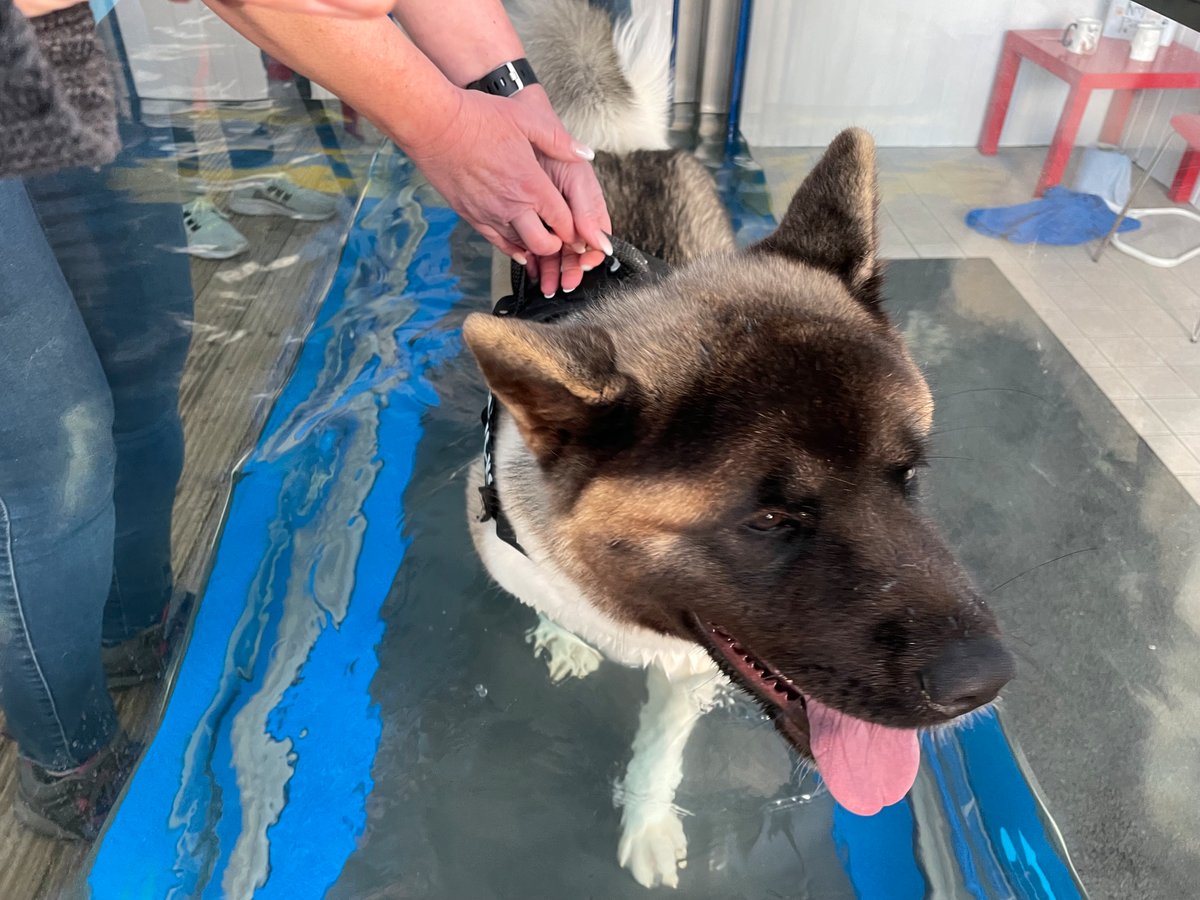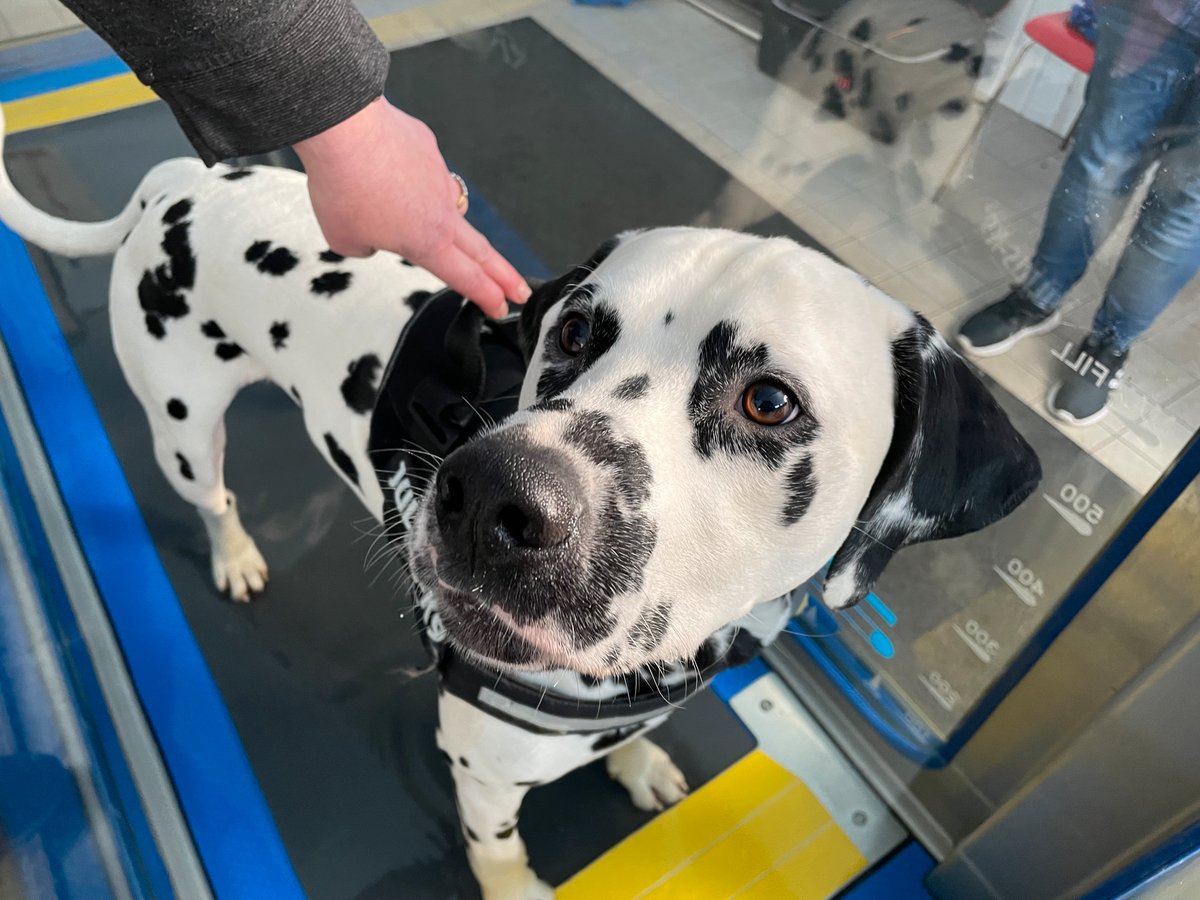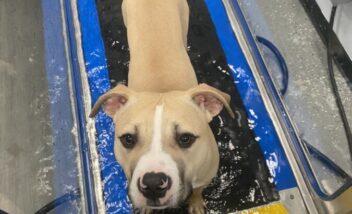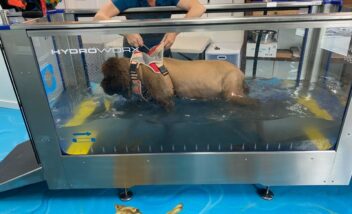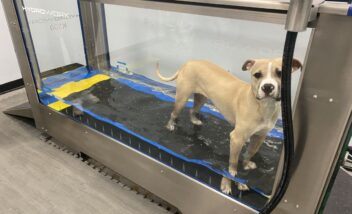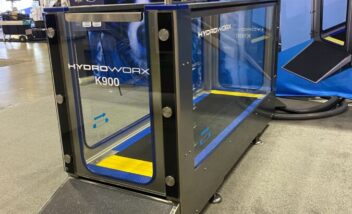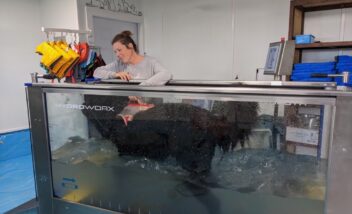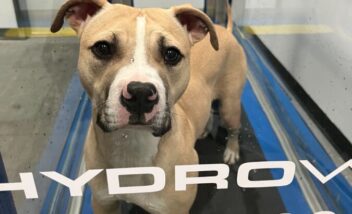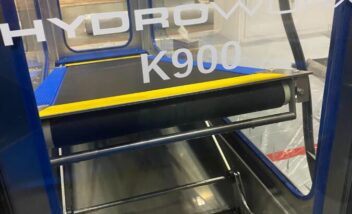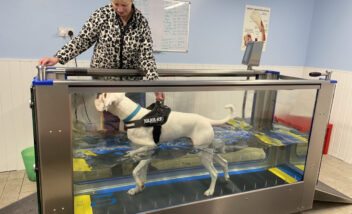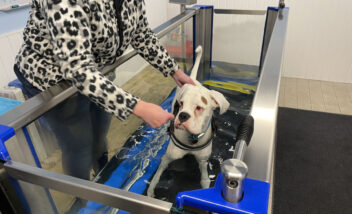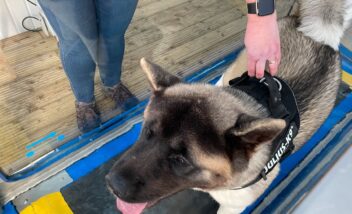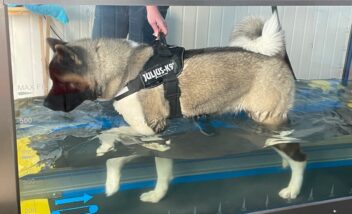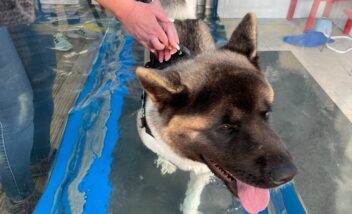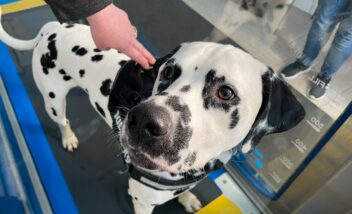 FEATURES & BENEFITS
Variable Speed Underwater Canine Treadmill:
Standard
The integrated water treadmill surface has a cushioned low-impact design with excellent traction.
Treadmill speeds increase smoothly from 0.2 to 7.0 mph
Useful for rehabilitation, gait correction, training, weight loss programs and more
Adjustable Water Depth From 1"-24":
Standard
Quickly add or remove water to attain pool depths ranging from 1″ to 24" with the touch of a button.
Easily change water depth to progress patients
Touch-Screen User Controls:
Standard
All functions are controlled via an adjustable pool-mounted water-resistant panel with an intuitive touch-screen interface
Additionally, all functions can be controlled with a portable, hand-held device
Standard Entry Ramps
Standard
Easy patient accessibility with floor-level entrance and exit ramps
Standard Features:
Standard
Stainless-steel walk-through design with entry/exit doors
Easy operation, two-stage safety door latch
Structural glass with 360-degree patient visibility
Side platforms for physical therapists
Anti-slip surfaces on chamber and ramp
Reversible belt direction
Water dump valve on plant module
Powered incline
Powered treadmill lift for easy cleaning
HydroWorx products are made with superior strength and durability.
First-year parts and labor warranty
Five-year structural warranty
Extended warranty and service plans are available.
Start-Up And In-Service Training
Standard
Comprehensive product training
Technology Upgrades Available:
Standard
Extended ramps
Therapist seat
Harness frame & tether points