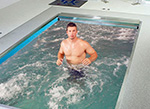 Break Through Barriers
Competitive athletes at all levels are looking for a way to break through barriers, remain healthy and ultimately stay in the game. Hundreds of collegiate and professional sports teams worldwide, agree that utilizing HydroWorx for therapy and fitness yields results.
Decrease Recovery Time
HydroWorx aquatic therapy offers early advantages that land does not:
Athletes are able to do exercises in the water that they are not able to do on land because of pain or functional limitations.
The non-weight bearing environment eases pressure on joints to move freely and expedite the functional processes of rehab.
HydroWorx therapy allows you to intensify the work performed without increasing the risk of pushing the athlete beyond the limits of the rehab progression.
Unlike anti-gravity or traditional land running, the hydrostatic pressure of water naturally decreases inflammation and increases circulation, never leaving muscle soreness.
HydroWorx allows you to easily bridge the athlete from therapy to training.
Active Recovery and Performance Training
Take conditioning and cardio training workouts to a whole new low impact level. Your athletes won't believe the workout they can achieve! Here's how a HydroWorx underwater treadmill can enhance performance training:
Encourage intense interval sessions or Tabata training against the resistance jets and on the high-speed underwater treadmill (up to 9 mph) for performance and VO2 Max training.
Have athletes perform high explosive power training in the water with less impact on their joints.
Promote active recovery by utilizing HydroWorx PolarPlunge and ThermalPlunge technology in our exercise plunge pools to reduce muscle soreness post-workout.
Ease aching muscles and promote regeneration with our deep tissue massage attachments.
Related Videos:
Shallow Water Vs Treadmill Research
Waterproofing Techniques
Train Hard. Stay Healthy. Achieve Results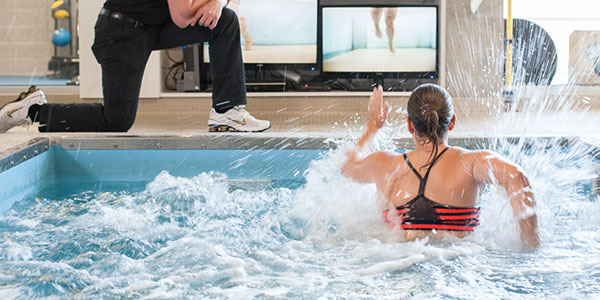 Collegiate and professional championship sports teams trust HydroWorx to keep their athletes healthy and conditioned. The science behind HydroWorx training reinforces the results they are able to achieve:
Tests focused on muscular function while running on a HydroWorx underwater treadmill proved to closely mimic the muscular function employed while running on land.
A metabolic and cardiovascular environment as stressful as a traditional land-based treadmill can be achieved with the HydroWorx underwater treadmill and resistance jets but with reduced joint stress.
A 12 week study on 47 men and women found that lean body mass (primarily in the legs) increased during underwater treadmill exercise over land-based running.
View all of our research studies.
The strategic use of HydroWorx has in some cases helped us rewrite exercise progressions for athletes returning from injuries. The old standard protocol of return to sport on certain injuries and certain surgeries, we have to take a fresh look at that now because we can utilize the HydroWorx in ways that 10 years ago we didn't even think about doing.


Michael Johnson Performance
Lance Walker, CSCS, PT, Director of Performance
Proud to be recognized as a Gold award winner in Injury Treatment as part of Training & Conditioning's 2017 Excellence in Innovation award!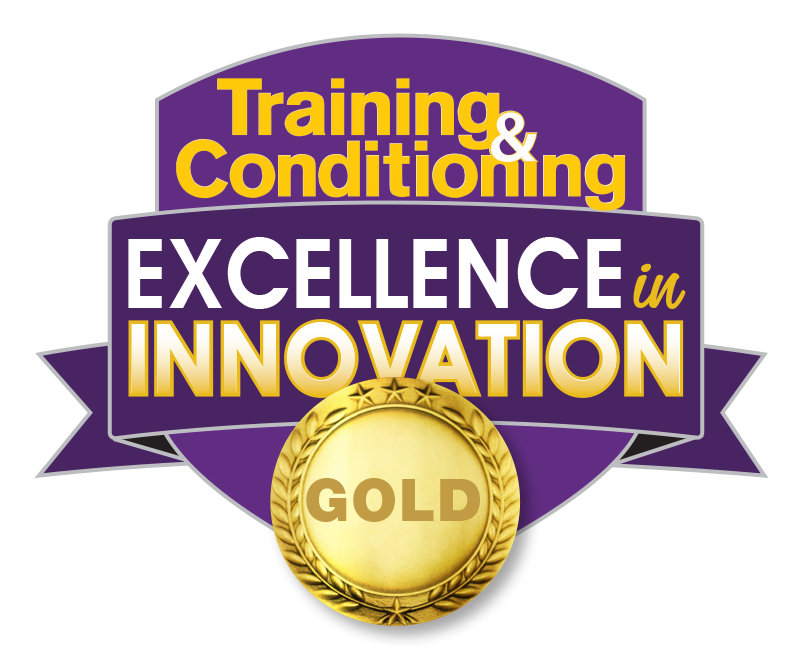 Page Updated on: March 18, 2021