6 Reasons to Be Thankful for Water
Happy Thanksgiving!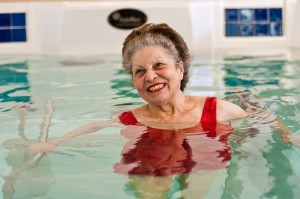 At HydroWorx, we are all thankful for many different things including, family, friends, good health, all of you reader, great coworkers and so much more!
Today we also want to share with you 6 reasons why we are thankful for water. Water is truly fascinating. It is the most abundant compound on Earth's surface, covering about 70% of the whole planet. Water can exist in liquid, solid and gaseous states too.
Here are the 6 reasons why we are thankful for water:
1. Water keeps us hydrated, which keeps us moving and active. Water makes up about 60-70% of our body weight (varies from person to person), this is why we NEED water to survive!
2. Water has the ability to heal! Because of the many benefits of water, it is the perfect environment for healing, recovery, therapy and relaxation. Even the world's oldest medical literature makes numerous references to the beneficial use of the bath in treating various diseases. Read more about how water has been used for healing throughout history.
Request a Free Info Kit     View Our Products     Find a Pool Near You
Here's how water has helped to heal a few:
"But I find that when I'm in the water there's something about the buoyancy of the water that permits me to stand up straight and to walk standing straight and it feels so damn good to be straight."- Jim Stallings, user at Life Enriching Communities
4. Water, whether hot or cold, when used for recovery, enhances muscle regeneration and overall recovery to increase performance.
"Getting your neuromuscular and endocrine systems regenerated can steepen the dose-response relationship to the training. Passive recovery is certainly important, but 'active' recovery techniques using HydroWorx (water) are catalyzing our regeneration time-lines" Lance Walker, Director of Performance at Michael Johnson Performance
5. The hydrostatic pressure of water creates the added element of resistance. Water exerts pressure against the body, acting as a full body support during water activities. This is why hydrostatic pressure is especially useful for hydrotherapy participants who have excessive edema or swelling in certain areas. The increased hydrostatic pressure of the water helps to take the lactic acid out of the cells and delivers it to the liver more efficiently; so muscles exercised underwater do not feel as sore.*
"A great side effect of this type of water-based exercise is that the water's hydrostatic properties leave the athlete feeling refreshed and recharged post-rehabilitation. Athletes appreciate the fact that we can adapt to the desire to augment their training safely." Jeff Kallberg, PT and Co-founder of ACCUA.
6. Given the above properties of water, one can both recover, relax and heal in water as well as have a challenging workout in the water, all of which is just remarkable! We are thankful that water does not have any limitations either. Anyone, at any place in their life can jump in a pool of water and feel rejuvenated and energized.

Request a Free Info Kit     View Our Products     Find a Pool Near You

Tell us on Facebook why you are thankful for water!

Page Updated on: July 9th, 2020

*Information on Hydrostatic pressure found on Aqua4Balance.