Young Athlete Returns to Play with Aquatic Therapy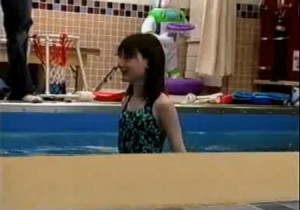 Lauren, a young talented athlete, suffered from a severe fracture of her left tibia and fibula. All athlete,s and especially children want to get back to running around as quickly as possible. After all, as a kid, isn't that what you're supposed to do?
Lauren was a talented soccer and field hockey player. In the first game of her field hockey season, she broke her left leg and immediately was put in a cast that remained on her leg for 8 weeks. After having the cast removed, she began rehabilitation at Children's Hospital in St. Paul, MN with hopes of being able to play in her upcoming soccer season. This particular hospital features a HydroWorx 2000 Series pool in the rehabilitation and therapy center. Lauren's leg had atrophied significantly after being in a cast for 8 weeks and walking on crutches. Her center of gravity was so altered that she was not able to stand upright on two feet initially after the cast was removed.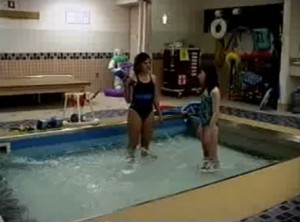 Physical therapist Lynn Grabe focused on many things when Lauren came to her for Aquatic Therapy , but started with Lauren's center of gravity. Lauren would begin her sessions by walking on the underwater treadmill, stretching against the pool wall and then moving into various strengthening exercises. Since she was an athlete and wanted to get back to playing as soon as possible, she needed to regain a lot of strength in that left leg. Additionally, she needed to improve her gait pattern and balance through various agility drills. With the use of the underwater cameras, both Lauren and Lynn were able to monitor what she was doing well and what needed to be fixed right away regarding her gait pattern. This is something that she would not be able to do as quickly on land, therefore the immediate feedback was essential for Lauren's rehabilitation. Additionally, Lynn had Lauren work on numerous sport specific drills in the pool to prevent re-injury when she returned to the field.
Both Lauren and her mother believe that using the pool for rehabilitation truly expedited her recovery time frame, not to mention it was enjoyable for Lauren too.
 "We think that for anybody who is suffering from any breaks, it is such a great way to rehabilitate. We are so pleased with the results that we think everyone should use it!"- Lauren's mother
Watch the full story and Lauren's aquatic rehabilitation below:
Are you interested in learning more about aquatic therapy? Download the Five Ways Aquatic Therapy Impacts Rehabilitation Tip Sheet today>>