Webinar Recap: Utilizing Aquatic Therapy for Bankart Rehabilitation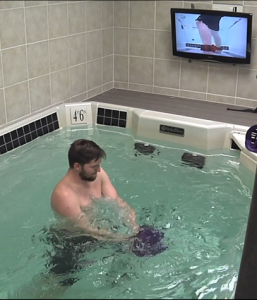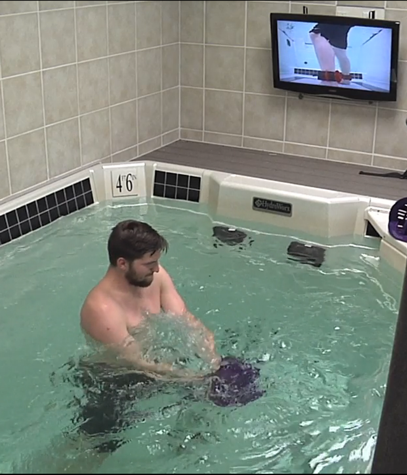 As part of the Spring Sports Medicine CEU program, Jeremy Braziel (Athletic Trainer at the Shoulder Center of Arkansas) presented on utilizing aquatic therapy for treating patients who are recovering from shoulder injuries. Jeremy shared information on the management of labral injuries, the benefits of the aquatic environment, specific aquatic exercises for shoulder injuries and return to play criteria.
The first topic that Jeremy covered was the management of labral injuries and associated rehab protocols, providing details of a three-phase protocol system which includes:
Phase I: 0-6 weeks after surgery
Phase II: 6-12 weeks after surgery
Phase III: 12+ weeks after surgery
In addition to discussing the three-phase protocol, he also mentioned six critically important factors to consider when progressing a patient through these post-op phases.
Jeremy specifically detailed why the use of water is helpful when treating his patients. He listed many reasons why he likes to use water and focused on three in particular:
Water provides the ability to perform a unique array of exercises in one location with minimal to no equipment
Water creates a protected environment
Water provides uniform resistance during exercise
He also showcased how adding resistance, with low cost items purchased at any big box store, affects the difficulty of exercises that he uses with his patients.
Jeremy concluded the webinar by highlighting several of his favorite exercises including:
Noodle squats
Oar stretches
Floating stretches
Water angels
Throughout the presentation Jeremy shared a number of video examples and charts to enhance the audience's understanding of his techniques. He also described why he has patients do certain exercises and how to increase or decrease their difficulty. He stressed the importance of monitoring the athlete or patient to ensure they do not have too much trunk rotation while performing the exercises.