We Are Thankful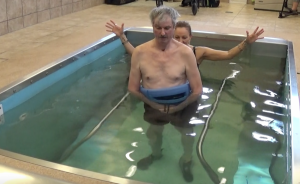 As we near Thanksgiving, we want to take a minute to mention a few things we are thankful for this holiday.
The Power of Water. We are continually inspired by the stories of perseverance, strength and healing that occur when people are empowered to become better versions of themselves with water. It provides hope for those that thought they would never do the things they love again. We are thankful to see men and women and children exceeding their goals!
Our Customers. From the first customers that believed in the vision of HydroWorx to our newest customers that continue to amaze us with their innovation and care of patients and athletes, we are thankful that we get to be just a small part of the incredible things being accomplished by our customers.
Our Families, Friends and Colleagues. We are thankful to be surrounded by people who support each one of us, support our passions and support the mission of HydroWorx. We wouldn't be where we are today without them.
THANK YOU FOR ALL YOU DO!
Page Updated on: March 19, 2020