Voting is Now Open for the 2014 Excellence in Aquatics Award (SMED)
HydroWorx is proud to announce that the polls are now officially open for the 2014 Excellence in Aquatics Award! This award has been created to recognize those who achieved exceptional rehabilitation results through the use of advanced water therapy.
Determination. Innovation. Excellence.
Sports fans everywhere love a good comeback story. The spirit of the game is watching an athlete triumph after recovering from a devastating injury just months before. Behind these great rehab stories are the athletic trainers and medical staff who also sacrificed to ensure their athletes would reach their goals.
The Excellence in Aquatics Award recognizes these professionals who, despite all odds, garnered superior rehabilitation results through innovative, and sometimes unconventional, methods. These pioneers relied on aquatics as a medium to help achieve exceptional results. This year's nominees, displayed creativity, expertise and courage when it came to rehabilitating their athletes– and it paid off.
You can vote once a day until midnight on June 18th to support your top pick. The winner of the 2014 Excellence in Aquatics Award will be announced in the HydroWorx Booth, #1131, at the National Athletic Trainers Association's 65th Annual Meeting and Clinical Symposium in Indianapolis, IN on Friday, June 27, 2014 at 11:30am.
Spread the word on Twitter and Facebook with  #ExcellenceInAquatics.
*AND THE NOMINEES (in alphabetical order) ARE…..
Coastal Carolina University's Barry Lippman, MS, ATC, NASM-PES, for the Shoulder Rehabilitation of a Division 1 Second Baseman
Fortius Sport and Health's Nick Held, M.Hk, CSCS, for the Achilles Rehabilitation of Vancouver Whitecap, Jay DeMerit
Seton Hall University's Anthony Testa, Med, ATC, CSCS, for the Return to Improved Play of a Baseball and Softball Player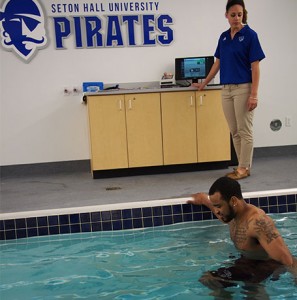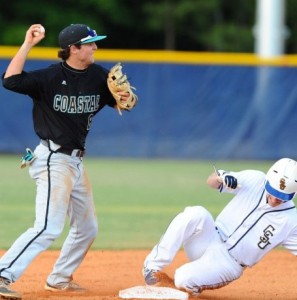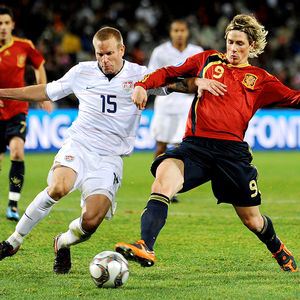 Stay tuned for the full stories of each nominations in the coming weeks!