Voting is Now Open for the 2016 Healthcare Excellence in Aquatics Award
HydroWorx is proud to announce that voting is officially open for the 2016 Healthcare Excellence in Aquatics Award! This award has been created to recognize those who have achieved exceptional rehabilitation results through the use of advanced water therapy.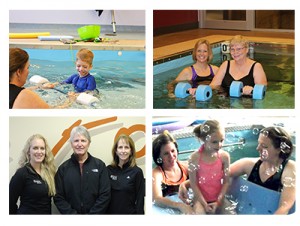 Determination. Innovation. Excellence.
Who doesn't love a truly inspiring story? It is our nature to be drawn to stories of individuals overcoming the odds, breaking through barriers and truly redefining what is possible. We have all been impacted, in one way or another, after hearing these remarkable stories. Behind these truly amazing rehabilitation stories are the clinicians and medical staff who also sacrificed to ensure these individuals would reach their goals.
The 2016 Healthcare Excellence in Aquatics Award will recognize clinicians who, despite all odds, garnered superior rehabilitation results through innovative and sometimes unconventional methods. Eligible pioneers rely on aquatics as a medium to help achieve exceptional results.
Read the nominees below and
vote today
! You can
vote one time per day until February 1, 2016 at 11:59pm EST
to support your top pick. The winner of the
2016 Healthcare Excellence in Aquatics Award will be announced online on Friday February 5, 2016. 
Help us spread the word on Twitter and Facebook with #ExcellenceInAquatics.
 *And the nominees (in alphabetical order) are:
IU Health LaPorte Hospital for the Life-Altering Rehabilitation of a 67-year old Patient
Leg Up Farm for Helping a Pediatric Patient Conquer His Fears to Achieve Life Changing Results
Lexington Regional Health Center for Innovative Co-Treatment for a Patient with Rett's Syndrome
Orthopedic Rehab Inc. for the Rehabilitation of a Patient after a Multiple Trauma Accident
*Read the full descriptions of each rehabilitation story and place your votes today.
Watch our blog for the full stories of each nomination in the coming weeks!