Visit with HydroWorx in Austin, Texas this Week!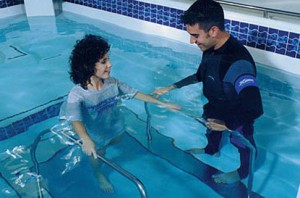 HydroWorx will be in Booth 215 this week at the NRHA's Critical Access Hospital Trade Show and Conference in Austin, Texas.
The National Rural Health Association (NRHA) will be hosting their 12th Annual Critical Access Hospital Conference at the Hilton Austin October 2-3. The NRHA is unique because it brings together individual health practitioners, rural health clinic personnel, hospital staff, rural medical educators, state and federal agencies and other rural health enthusiasts dedicated to improving health care in rural America.
The conference will focus on strategic planning, performance management and rural philanthropy as well as other cutting edge practices. The Critical Access Hospital conference will offer concurrent sessions in finance, governance, leadership, quality and technology.
At this year's event, attendees will discover the best rural ways to:
Implement health reform changes
Leverage rural economic development and charitable giving for sustainability
Navigate Accountable Care Organizations
Manage Code Changes
Transform to a patient-centered medical home model
Improve patient safety, the discharge process, remote monitoring and more!
As a partner of NRHA, we are very excited about this years' event. Stop by our booth (215) to meet with Jarrod to learn all about the benefits of aquatic therapy for your clinic and hospital as well as your entire community.  Find out how your facility can be successful and profitable with the addition of aquatic therapy. Learn of the many benefits of warm water therapy and exercise for your patients too, as there is no limit to who can benefit from warm water therapy. HydroWorx has combined the healing properties of water with powerful therapy jets, underwater treadmill and massage system to lessen arthritic pain, chronic pain, fibromyalgia; enhance post surgery recovery; and bring relief for many other health conditions.
We hope to see you in Austin!
Upcoming Free NRHA Webinar- Register Today!
The Power of Water- Aquatic Shoulder Rehabilitation on October 10, 2013 at 1pm EDT
Join our presenter, Veronica Paquette, Physical Therapist and Owner of Essex Aquatic & Rehab Center in Essex Junction, VT for case studies on how to use aquatics for shoulder rehabilitation. Participants will review the physical properties of water and how they can impact a patient's session as well as techniques and specific exercises for the shoulder and upper extremities.