Visit with HydroWorx at Rehab Summit in Orlando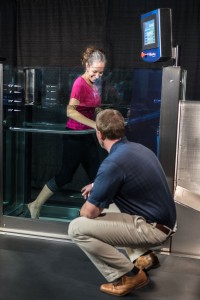 Cross Country Education is proud to present the 9th Annual Rehab Summit this week in Orlando, FL, and HydroWorx is excited to be an exhibitor again this year in booth #104. Cross Country Education (now PESI Rehab) is "leading the way in continuing education and professional development" for healthcare professionals. For rehabilitation therapy, they have conducted over 12,000 one-day seminars with over 400,000 attendees! Rehab Summit is a three-day conference and expo that brings together highly qualified rehabilitation professionals from multiple disciplines, creating a great educational and networking experience for all in attendance.
Attending Rehab Summit offers the following benefits:
The opportunity to learn from some of the nation's top rehabilitation professionals.
A chance to discover cutting edge products, services, and technology from exhibiting companies.
The unique opportunity to network with professionals from various specialty areas within the field of rehabilitation therapy.
New ideas and products for delivering results in your practice.
As a leading manufacturer of aquatic therapy pools with integrated underwater treadmills, HydroWorx has been helping clinicians enhance recovery and improve rehabilitation outcomes since 1998. Finding ways to set your clinic apart from local competitors is a key to your facility's success and offering aquatic therapy could be a distinct advantage. Not only has it been proven to enhance rehab outcomes, it can also be a very profitable addition to your clinic's toolkit. Stop by booth #104 to learn more about the impact that aquatic therapy can have on your facility.
We are excited to share more about our new product with those attending Rehab Summit. The HydroWorx 300 is the benchmark for construction-free unweighting devices. Utilizing warm water therapy as a medium to enhance rehabilitation and performance through water's buoyancy, resistance and hydrostatic pressure, this advanced hydrotherapy system provides the ultimate rehabilitation advantage. Be sure to stop by booth #104 to learn more about the new HydroWorx 300 Series.
In addition to exhibiting at the expo, one of our very passionate and talented customers will be presenting an educational session. Join Jan Black, MS, PT, on Friday July 24th from 9:45am to 11:45am for the session, "Neurological Rehabilitation: Using Patient Needs to Guide the Journey." Jan Black, MS, PT, co-founded Neuroworx, a non-profit outpatient physical therapy clinic specializing in neurological rehabilitation. She currently serves as clinic director, vice president, and member of the board. In her session, Jan will discuss a unique neurological outpatient therapy treatment model, specializing primarily in spinal cord injury, which improves neurological recovery and functional ability despite the limitations of current insurance paradigms.