Upcoming Webinar: Strategies for Treating Common Shoulder Injuries with Aquatic Therapy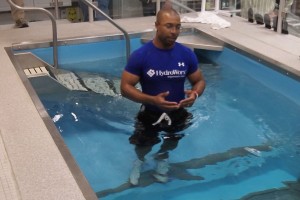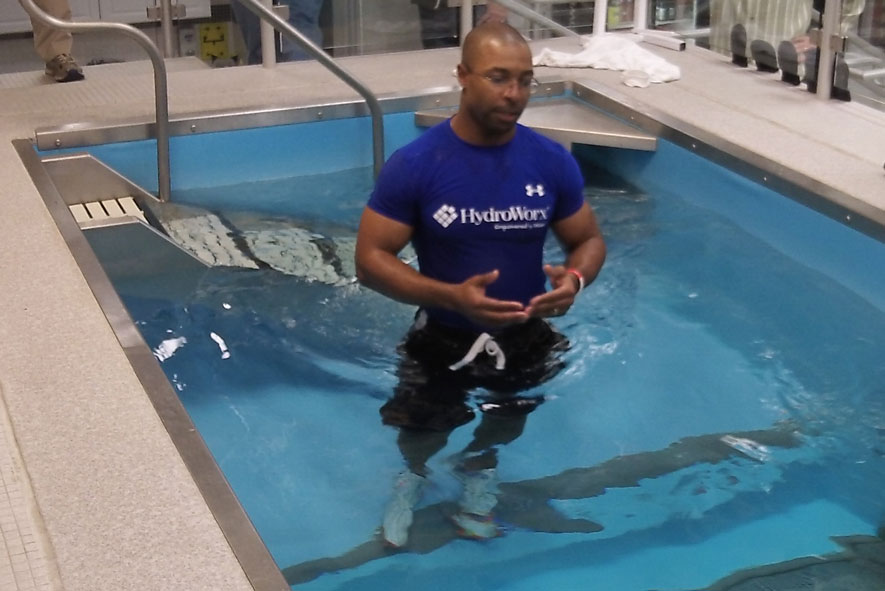 Aquatic therapy is often used to treat back and lower extremity injuries and shoulder injuries are left to land therapy. Murphy Grant has found aquatic therapy useful for shoulder injuries as well and will share suggested protocols during this upcoming webinar.
Join us on Wednesday, November 18 from 1:00pm to 2:00pm EST for the free webinar, "Strategies for Treating Common Shoulder Injuries with Aquatic Therapy." Our presenter, Murphy Grant, MS, LAT, PES Assistant Athletic Director – Sports Medicine and Head Football Athletic Trainer at University of Kansas will provide treatment ideas using the benefits of aquatic therapy for common sports-related shoulder injuries such as rotator cuff strains, shoulder instabilities, shoulder impingement and biceps tendon pathology.
Murphy will present practical exercises for shoulder injuries utilizing resistance jets and varying water depths. He will also discuss the treadmill speeds, water depths, exercises and progressions used for each phase of rehabilitation. This webinar will provide specific strategies in developing advanced shoulder rehabilitation programs emphasizing the use of aquatic therapy as a medium to implement them. The strategies are developed to safely, efficiently and effectively bridge the challenging gap between rehabilitation and performance. As a result of attending this webinar, attendees will learn:
A systematic approach to upper body training in the pool
A progression and regression for late term upper body rehabilitation using water as a medium
How to use water to work around specific contraindications
Effective scapular stabilization techniques to prepare athletes for overhead throwing
How to gain and maintain upper body strength while minimizing residual soreness
Murphy's presentation will be followed by a 15-20 minute Q&A session which will allow the audience to ask the presenter questions relative to the material and his experience with aquatics.