Upcoming Free Webinar: Aquatic Exercise Intervention for Patients with Osteoarthritis
Join us for a free webinar on aquatic therapy for patients with Osteoarthritis.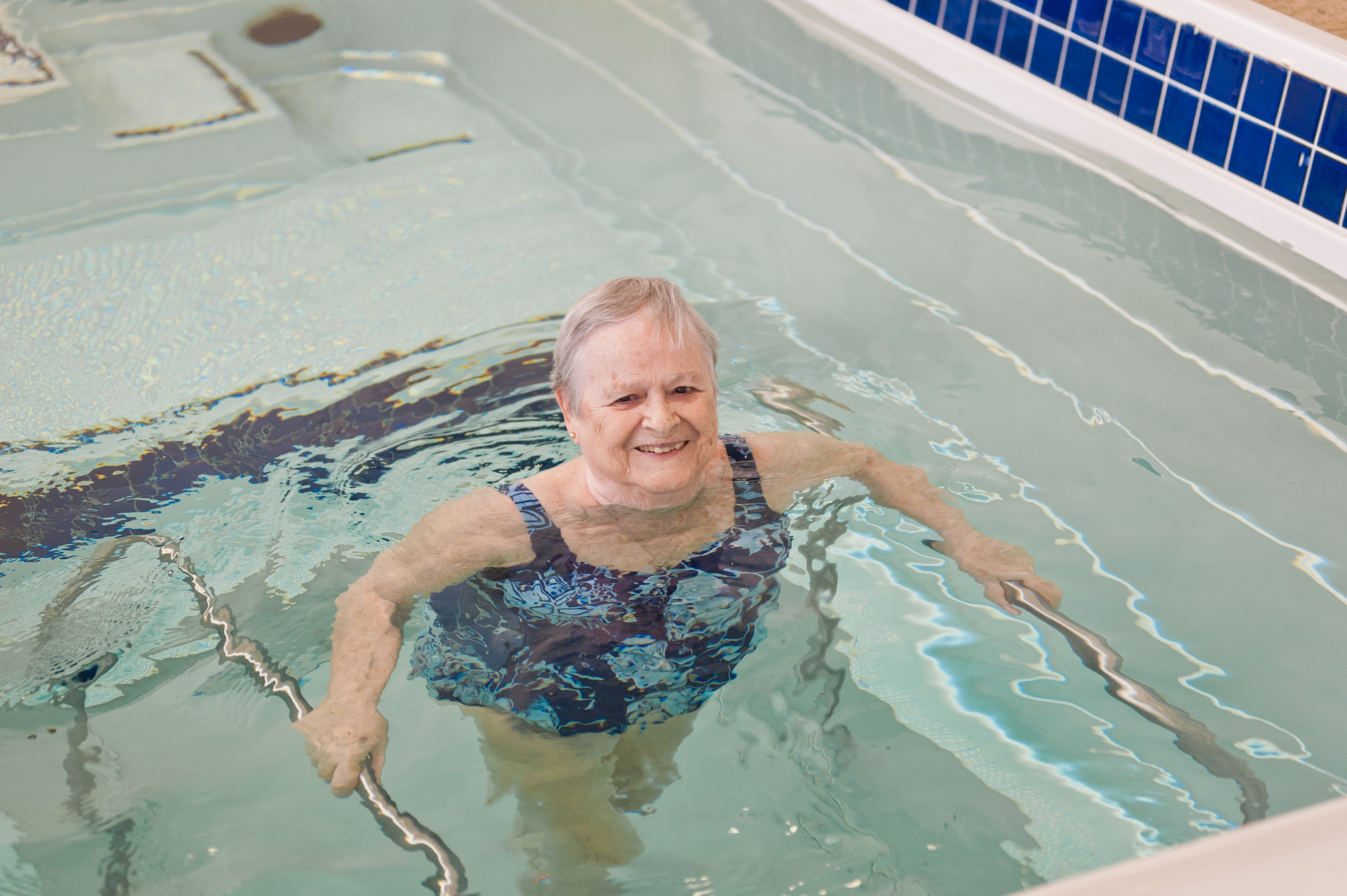 In one week on January 22, 2014 from 1-2pm EST, Dr. Dennis Dolny and Dr. Eadric Bressel will be presenting a free webinar titled, "Aquatic Exercise Intervention for Patients with Osteoarthritis."
In this webinar, Dr. Dennis Dolny and Dr. Eadric Bressel will present their research on aquatic exercise interventions for those suffering from Osteoarthritis. Their studies incorporate high intensity interval training in the water and various levels of water resistance to enhance postural stability and functional capacity in people diagnosed with Osteoarthritis.
This session will document the relative merits of using high intensity interval training and water resistance to compare and contrast methods of increased exercise intensity in orthopedically-limited patients. The research also provides evidence that shows to what extent the water provides a more "stable" environment to improve postural stability and functional outcomes on land.
After watching this webinar attendees will be able to:
Understand the role exercise training in water has on altering land postural stability and functional capacity in patients diagnosed with lower extremity osteoarthritis.
Understand the impact exercise training in water has on exercise adherence and perception of exercise effort in osteoarthritis patients.
Understand how increased water resistance impacts individuals who are standing still or walking in the water.
Understand how resistance jets can be used to increase metabolic and balance stress during water exercise in persons with or without osteoarthritis.
About the presenters:
Dr. Dennis Dolny received his BA and MS in Physical Education from Wake Forest University and PhD from Kent State University in Physical Education with an emphasis in Exercise Physiology. For the past 24 years he was on faculty at the University of Idaho where he also directed the Human Performance Laboratory. In 2008 he accepted the Department Head position in Health, Physical Education & Recreation in the College of Education & Human Services at Utah State University. He has chaired ten doctoral committees and published 30 peer-reviewed research articles. At USU his laboratory collaborates with USU Sports Medicine examining the role of hydrotherapy in rehabilitation following lower extremity surgical procedures and joint replacement in the elderly.
Dr. Eadric Bressel is a professor and clinical research scientist in the Sports Medicine Program at Utah State University (USU) in Logan, UT. He received his B.S. (1994) and M.S. (1995) in exercise science from California State University, Fresno, and he received his Ph.D. in biomechanics from the University of Northern Colorado (1999). His aquatic research examines neuromechanical adaptations to therapeutic exercise. With his academic appointment in the Department of HPER at USU, Eadric is a member of the American Society of Biomechanics and the American College of Sports Medicine.