Serving Unique Communities with Aquatic Therapy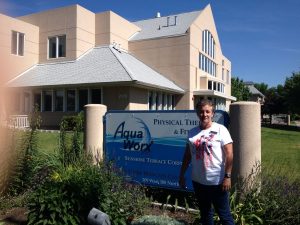 Every rehab center is a part of its own unique community and many differentiate their facility by catering to people in that community. Sometimes, encouraging people within those communities to be open to advanced physical therapy solutions can be a challenge. For example, AquaWorx, part of Sunshine Terrace Skilled Nursing and Rehab Center in Logan, Utah, operates within a geographic region that's heavily agricultural. For them, education and showcasing their aquatic therapy facilities has been helpful in making in-roads with a population that isn't accustomed to exercising in a gym setting.
Michelle Harmon, Administrator at AquaWorx, knows that to some of her patients over 40, working out indoors is a strange concept. "Many of the older folks didn't grow up in a gym," she explains. "So we have an exercise specialist on hand every day… working individually with clients." This helps clientele become more comfortable with the idea of rehabilitation, and emboldens them to open their minds to embracing physical therapy in an advanced aquatic therapy pool.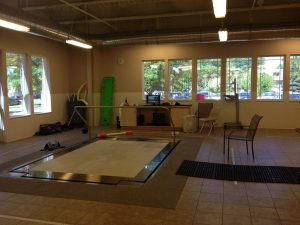 Over time, Harmon notes that aging patients who may have been unaccustomed to life in a gym setting start to see the advantages of a low-impact, high-comfort warm water environment.
"Water is a tremendous way to get started on a consistent exercise routine," she says.
Like most rehab centers, AquaWorx treats individuals with a variety of issues, such as balance problems. Again, Harmon finds that putting these people in their HydroWorx 2000 Series alleviates their concerns and improves their spirits. It's also been a huge boost for patients who have "hit a wall" and aren't progressing. In the water, someone who cannot easily exercise on land can work out for a full session in the pool and get cardio, gait training, strengthening and other advantages.
It's up to each rehab center to develop a path specific for their patients population to engage in aquatic therapy and understand its value. For AquaWorx, it's taken a bit of time and patience, but the feedback has proven its worth.  Concludes Harmon, "I've been here 22 years… this place is fun. We help people! When people come in here, they feel good. They feel friendship, healing, purpose and safety."
Learn more about the many ways aquatic therapy can impact rehabilitation by downloading our free tip sheet "5 Ways Aquatic Therapy Impacts Rehabilitation">>