Underwater Treadmill Training Offers Running Advantage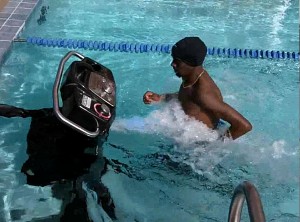 After his highly-public move to the states to train with Alberto Salazar and the Oregon Project, Mo Farah continues to break records. People are beginning to wonder just what he is doing to give him that extra edge.
Mo and Alberto have credited HydroWorx underwater running as a tool used to help push Mo and the other Oregon Project runners to a new level. Watch the video below to get the inside scoop on this running superstar's entire training regimen.