Read "Underwater Treadmill Running" Today
Underwater Treadmill Running: The Low Impact, Pain-Free Calorie Burning Fitness Advantage.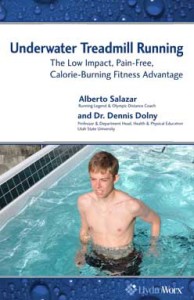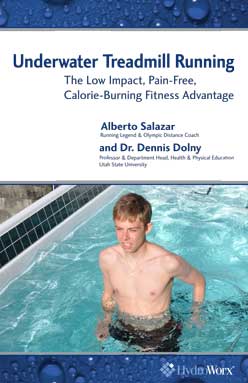 Written by: Alberto Salazar, Running Legend & Olympic Distance Coach and Dr. Dennis Dolny, Professor & Department Head, Health & Physical Education
This book is an informative guide for coaches, athletes or individuals looking to add another modality to their training routines. Let authors Alberto Salazar and Dr. Dennis Dolny show you why water workouts work wonders and how you can harness water's natural properties to get in incredible shape. Use this book to guide you through some ideal uses of underwater treadmill running. It includes the advantages that water offers to a workout, specific workouts and exercises, as well as aquatic treadmill studies which prove the power that water provides.
"You don't have to be an Olympian to use an underwater treadmill. In fact, they are successfully used by individuals across all segments of the population for various reasons. Just because someone isn't out to win a gold medal doesn't mean he or she isn't interested in physical, emotional and psychological self-improvement through innovative exercise." – Alberto Salazar from the "Letters from Enthusiasts"  in Underwater Treadmill Running
You can download a free copy of Underwater Treadmill Running today>>