Research Shows Underwater Treadmill Running Provides Option to Maintain or Improve Fitness Levels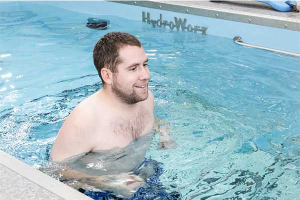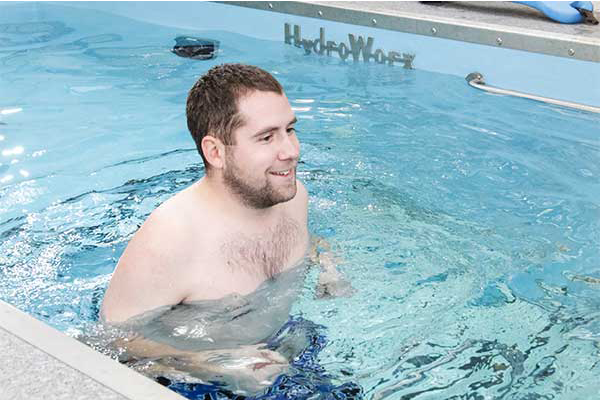 One of the biggest challenges when an athlete is injured is to maintain fitness levels so that when the athlete is cleared to play they aren't starting from square one to get back into game shape. A research study entitled "Metabolic-Cost Comparison Between Submaximal Land and Aquatic Treadmill Exercise" from the University of Iowa shows that underwater treadmill running offers a viable exercise alternative to land treadmill running as a way to maintain or improve fitness levels for injured and healthy individuals.
In the study, 15 male and female college track and field athletes ran on the underwater treadmill with varying jet resistance. They completed nine 5-minute submaximal underwater treadmill running workouts submerged to the xiphoid process with water jet resistance at 0%, 50% and 75%. The following measurements were recorded during each trial:
oxygen consumption
expired ventilation
tidal volume
breath volume
heart rate
oxygen pulse
ratings of perceived exertion
Many observations were made regarding this data and notably, the energy expenditure per stride ranged from 30- 56% greater during underwater running than in land running. The study shows that underwater treadmill running can be a viable alternative to land training without the added pressure on joints. This is beneficial for those who are injured or have chronic pain and need to reduce the load on joints, or for healthy athletes as a way to decrease load and chance of overuse injury.
View the details of this research study>>  OR  Download our full research book>>