Twas a Dark and Stormy Night at HydroWorx…
It was a dark and stormy night at HydroWorx.
A lone figure was running… running… running in the HydroWorx physical therapy pool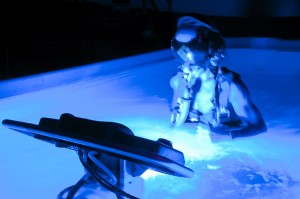 Though he looked a bit like an alien from a galaxy north (or was it east?) of the Milky Way, he was actually a human being.
His strange appearance was simply due to an oxygen mask he wore to determine how beneficial his HydroWorx pool workout was.
And he discovered…
It was superb.
The runner smiled, took off his mask and continued his run… all the way through the dark of night.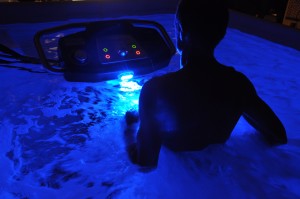 Happy Halloween!