Try Out a HydroWorx Pool in Your Area this May!
Have you ever considered purchasing an aquatic therapy pool, but wonder what makes a HydroWorx aquatic therapy pool different than a regular pool? We are pleased to offer events at customer locations throughout the country where you can experience HydroWorx technology first hand. Make sure you bring a bathing suit and towel so you can get in and feel the difference.
Find a location near you from the list below to schedule your HydroWorx pool demonstration today! Please email Michele Reber at mreber@www.hydroworx.com to register for any of these upcoming demonstrations events happening in May.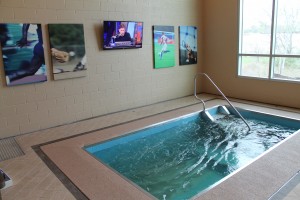 Kalispell, MT
Where: Orthopedic Rehab, Inc.
When: May 7, 2014 12:00pm – 1:00pm MDT
Pool: HydroWorx 750i Series
Fort Worth, TX
Where: Orthopedic & Sports Medicine Institute
When: May 15, 2014 5:30pm – 8:00 CDT
Pool: HydroWorx 750i Series
Burton Upon Trent, England
Where: St. George's Park
When: May 20, 2014 8:30am – 12:00pm BST
Pool: HydroWorx 2000 Series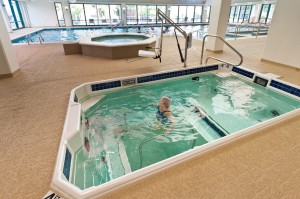 Catonsville, MD 
Where: Charlestown Senior Living
When: May 27,  2014 12:00pm – 1:00pm & 1:00pm – 3:00pm EDT
Pool: HydroWorx 500 Series