Top Football Teams Trust HydroWorx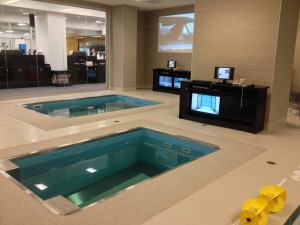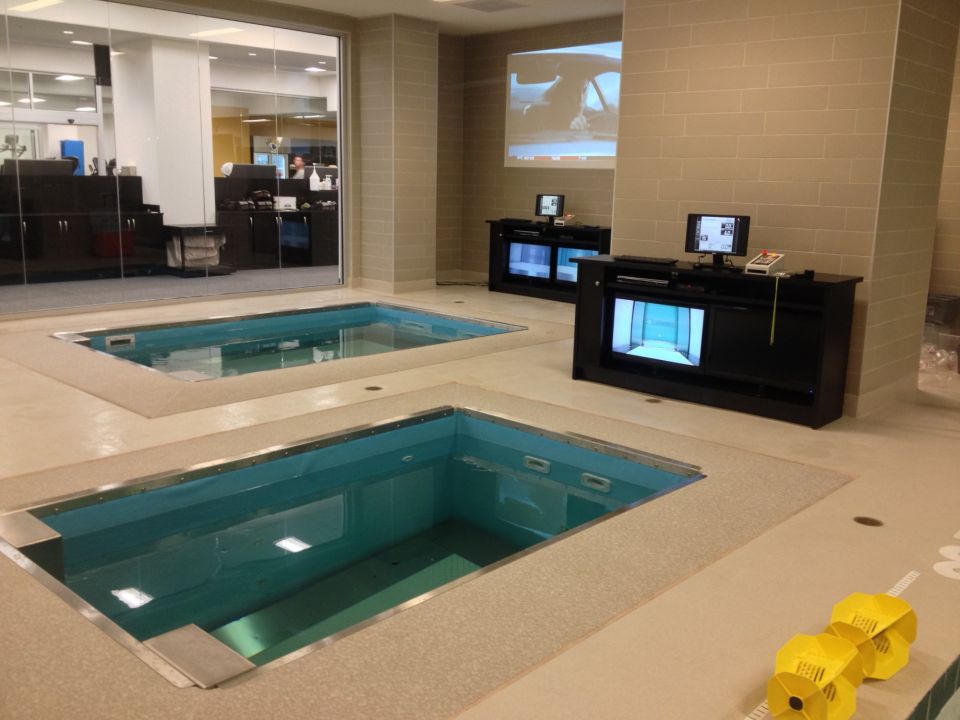 Football is taking center stage in the sporting world as the excitement of the playoffs heat up the otherwise frigid temperatures outside.  In Philadelphia, Jacksonville, New England and Minnesota, fans dream of their team making it to US Bank Stadium in Minneapolis to compete on the big stage.
HydroWorx has been part of professional football for many years, helping athletes break through barriers, remain healthy and ultimately stay in the game. Hundreds of athletes and athletic trainers agree that utilizing HydroWorx technology for therapy and conditioning yields results. In fact, three of the four remaining playoff teams utilize HydroWorx's industry-changing features and technology in their  athletic training rooms.
With a grueling 16-game season in one of the roughest sports on the planet, football athletic trainers continually look for ways their players can beat the beatings. HydroWorx therapy allows these world-class athletes to decrease recovery time by intensifying the work performed without increasing the risk of pushing beyond the limits of the rehab progression. Unlike unweighting treadmills or traditional land training, the hydrostatic pressure of water naturally decreases inflammation and increases circulation, never leaving muscles sore. Most importantly, HydroWorx allows athletes to smoothly bridge the gap from therapy to training. Adjustable floors and treadmill speeds, resistance jets with attachable massage hose, and underwater cameras have transformed therapy rooms throughout the world.
Rod Scott, associate athletic director of the Jacksonville Jaguars, who are competing this Sunday, has been using HydroWorx systems with his players for over a decade. As Rod explains in his 2016 webinar, transition to land is always the goal. Having a plan which involves frequency and duration of treatment, proper prognosis and correct treatment components results in the most effective outcomes. Each football position, says Rod, dictates what movement patterns will be used in the pool. The Jaguar training staff works quarterbacks in the pool, doing drop-backs, working against the jets. Defensive backs run backpedal drills in the water. Linemen, who spend three to four days each week pounding on each other, get in the pool—an unloaded environment—and work through the same step patterns and drills used on the field.
Case Study
One Jacksonville offensive lineman (reviewed in the webinar) with a hip pathology used the pool for what would have been an explosive (and painful) movement on land. He worked on pass sets to strengthen muscles without causing pain or reinjury.
The benefits of water for rehab are many:  it decreases joint compression forces, increases proprioception, decreases muscle guarding spasms and is great for pain relief.  When developing pool protocol, Rod says, if a trainer has a good understanding of the benefits of water and the capabilities of the HydroWorx system, "The sky is the limit with what you can accomplish in a water-based protocol."
Thanks to all our sports customers, for your long-time support and investment in innovation.
View the full webinar from the Jacksonville Jaguars here>>