The NEW HydroWorx 300 Series Debuts at CSM 2016
We are excited to be heading to Anaheim, CA for the Combined Sections Meeting (CSM) of the APTA next week! We will debut our newest product, the HydroWorx 300 Series, to Combined Sections in Booth #1504 this year. This free-standing aquatic therapy modality, great for existing spaces, provides numerous benefits, including increasing client referrals, improving patient outcomes and differentiating your clinic, all at an affordable price.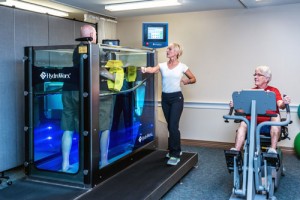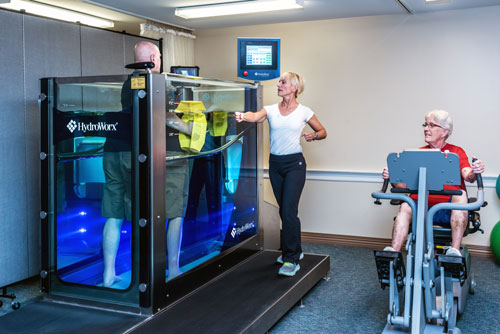 5 Reasons to check out the HydroWorx 300 at CSM in Booth #1504:
Fitting through a 36" doorway, the HydroWorx 300 provides a solution to easily bring aquatic therapy to facilities that previously could not offer water due to construction restraints, leased space or a small clinical footprint.
It can be placed next to land-based equipment. Your aquatic patients can be in the same line of sight as your land patients.
Offering an underwater treadmill and resistance jet will differentiate your clinic from others in your area.
Learn more about our affordable financing options and how other clinic owners have quickly paid for their HydroWorx.
Offer a new program to treat more patients with limited mobility or those that have stopped progressing on land.
Schedule a time for a demonstration during CSM in Booth #1504 today. Space is Limited. Register Today!

In addition to debuting our latest product, we will be hosting an exclusive evening reception.
If you are exploring the benefits aquatic therapy can offer your patients and business, we'd encourage you to attend this casual event with drinks, hor d'oeuvres and education.
Join us for a free educational reception to learn about the "Building Blocks of a Successful Aquatic Practice."
Learn best practices for implementing and sustaining a successful aquatic practice including: funding opportunities, return on investment, staff training, marketing, patient case studies and more!
Friday, February 19, 2016
HydroWorx Booth #1504
Anaheim Convention Center
5:00pm to 6:30pm
Speaker: Julie Theill, OTR/L, MBAH, CLT, FAFS, Rehab Director at Hammond Henry Hospital
Julie Theill has over 20 years of leadership and clinical experience in rural settings including in-patient acute care, outpatient, home health and long-term care environments. She is a certified lymphedema therapist, STAR Clinician® Certified in cancer rehabilitation and a Fellow of Applied Functional Science with the Gray Institute.  Her clinical passions include aquatic therapy, women's health, and cancer rehabilitation.  In 2011, Julie developed the aquatic rehab program at Hammond-Henry Hospital in Geneseo, Illinois which is still thriving today. The year the aquatic program started they performed about 1,500 aquatic treatments and currently they are averaging about 3,700 treatments. Julie's been an integral part in the growth of that program at Hammond Henry Hospital and she will highlight the essential elements in implementing and sustaining a successful practice in her presentation.
Attendance is limited for this special event and advanced registration is required for re-entry to the exhibit hall. Please RSVP by February 11th!