Thank You for Another Year of Inspiration!
Thank you for another year filled with inspiration.
We are so thankful to you, our customers and partners who continue to inspire us. Another year of your support has moved us closer to our goal of impacting 50,000 lives each day; we are currently at 30,600! In honor of this holiday season, we'd like to share a few of the stories that have fueled our passion for helping others. At HydroWorx, we believe that anything is possible and that miracles happen every day. Thank you for passionately sharing in and contributing to our cause. 
We hope the stories that have inspired us during the past year bring hope and encouragement to you. The amount of stories are countless, but we've highlighted a few below.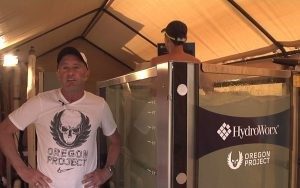 Outstanding Performances in Rio 2016: HydroWorx was honored to have a number of elite athletes, who used our products for training, rehabilitation and recovery, represent their respective countries in Rio. We proudly cheered them on in early August as they took home three Gold and one Bronze medal as a group, and we continue to cheer them on as they compete elsewhere in the World. Read more on the athletes who used HydroWorx to peak in Rio>>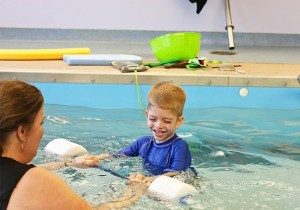 5-Year-Old Conquering His Fears: Dylan has a congenital condition that tightens his muscles and limits his mobility, causing great discomfort. Once Dylan was no longer afraid of the water, he began standing, walking, doing "monkey swings" on the support bar, throwing balls and hopping pain-free during his hydrotherapy sessions. In the pool at Leg Up Farm, Dylan built the strength, endurance and balance he needed to become more independent. Outside the pool, he employs his newfound abilities to walk to his classes at school and only uses his wheelchair occasionally. Read Dylan's full story here>>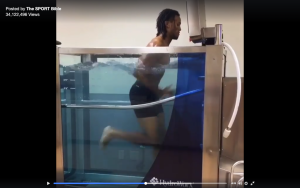 Mercy Health for Life and Devonte Wilson Teach 40 Million Viewers About Underwater Speed Training: Mercy Health for Life made a splash on the internet when one of their fitness members posted a video running in their new HydroWorx 300 on Instagram. Mercy Health for Live treats a variety of individuals from aging adults and post-surgical patients to fitness members who utilize the underwater treadmill as part of their membership for conditioning and training. Attracting viewers from all over the world, the underwater treadmill "speed training" video went viral with over 40 million views!! Check out the viral video here>>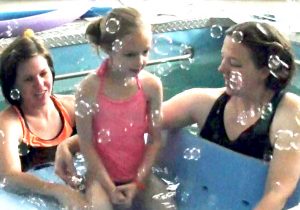 7-Year-Old with Rett Syndrome Gains Independence: Despite her Rett Syndrome, Hadley has been given a new outlook thanks to progressive, creative aquatic therapy. Using both speech and physical therapy in an aquatic environment, Hadley has shown tremendous improvements. At seven years old, Hadley has increased her time in school to more than six hours per week as a first grader. She climbs in and out of the car by herself and wrings her hands only when frustrated or upset. Best of all, she can now convey what she wants, either by speaking or taking a person by the hand and directing them accordingly. Read more about Hadley amazing transformation and her treatments here>>  
Happy New Year!