Swinging for the Season!
Three up…Three down!  Baseball teams reported to spring training a little over a week ago. It's that time of year to grab your cleats off the hook, take your glove from out of the closet, and swing for the fences!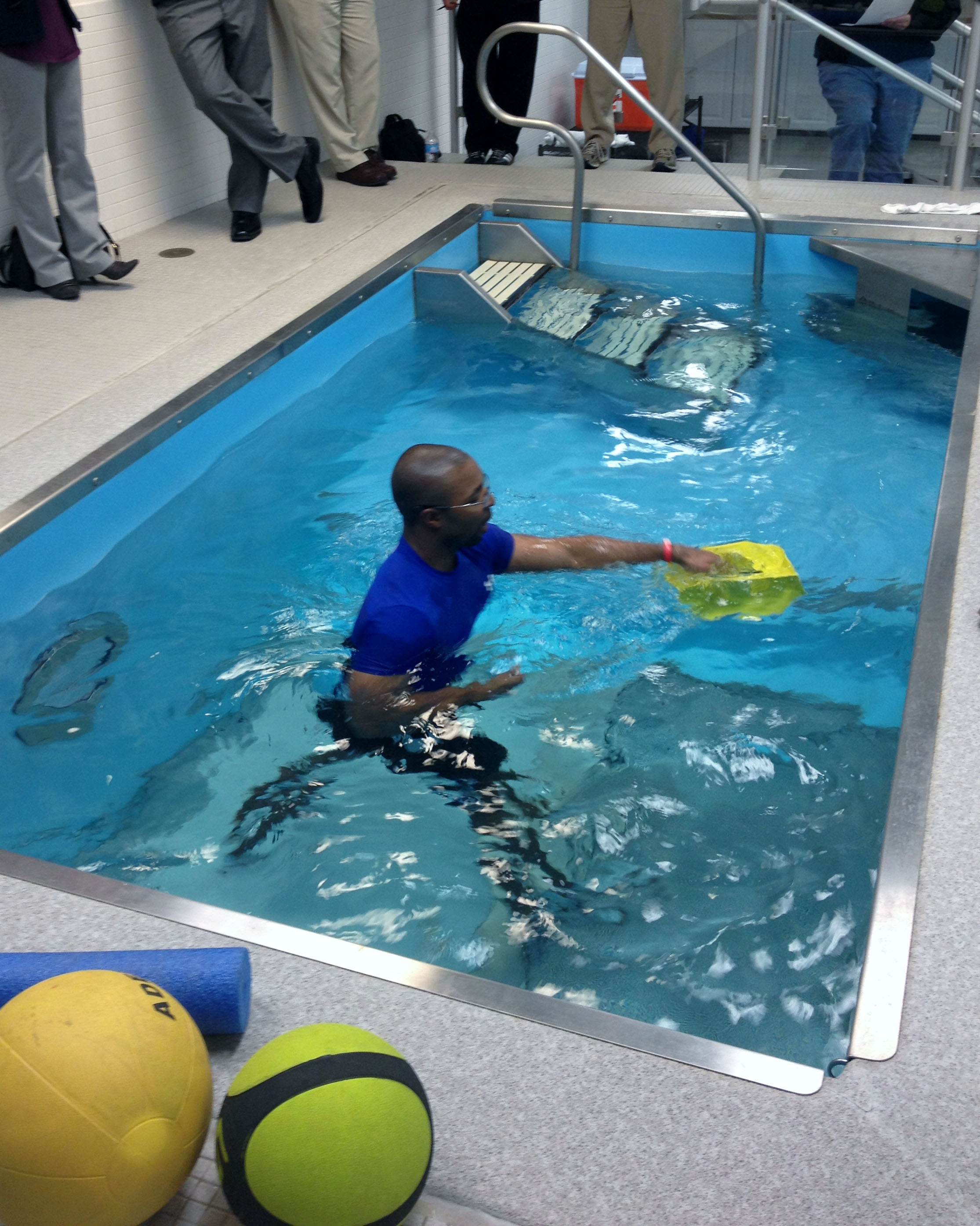 Any athlete knows that in preparation for a long season, a great deal of planning must take place. Preparing lifting programs, eating the right kinds of food, gearing up the practice schedule, creating conditioning programs and more. For some however, recovering from an injury is essential before they are able to throw their first pitch or have their first at bat.
Any athlete who is recovering from an injury should expect to recover in a reasonable amount of time. One way of accomplishing this goal is with aquatic therapy. Warm water therapy is not only extremely beneficial for athletes in the early stages of rehab, but also for maintaining muscle memory and cardiovascular endurance throughout the entire rehabilitation process. Because of water's natural properties, individuals experience added resistance in the pool when running, walking or performing any exercise, making it an ideal environment for increasing muscle strength and maintaining cardiovascular benefits while injured.
We at HydroWorx want to wish the best of luck to all our customers this season:
Baltimore Orioles
Boston Red Sox
New York Yankees
Tampa Bay Rays
Chicago White Sox
Cleveland Indians
Minnesota Twins
Seattle Mariners
Texas Rangers
New York Mets
Philadelphia Phillies
Washington Nationals
Cincinnati Reds
Pittsburgh Pirates
Arizona Diamondbacks
Colorado Rockies
Los Angeles Dodgers
San Diego Padres
Miami Marlins
Baseball season will open in Sydney, Australia with two of our HydroWorx customers competing for the first win of the 2014 season. The Dodgers and Diamondbacks will be playing on Sunday March 30th. The game will be on ESPN's "Sunday Night Baseball."
We are excited for the 2014 season to begin! Who are you most excited to watch this season? Let us know on Facebook or tweet to us at, @Hydroworx.
Let's Play Ball!
Take a look at some baseball specific movements performed in the water by Murphy Grant, MS, ATC/L, CSCS, Director of Sports Medicine at Kansas University.
Page Updated on: June 9th, 2020