Staff Spotlight: Marlin Yohn, HydroWorx Engineering Manager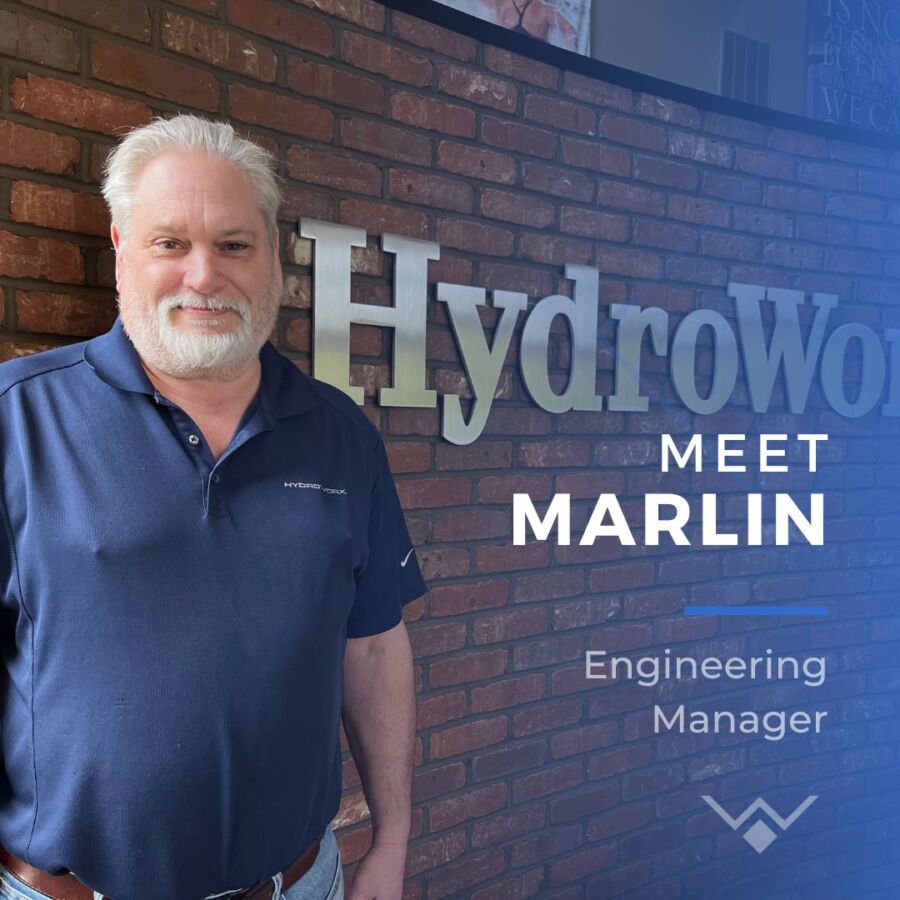 I joined the HydroWorx team because I believe that our products make the world a better place by helping 10s of thousands of individuals every day to achieve better wellness.

Marlin Yohn, HydroWorx Engineering Manager
Many of the innovations over our 25-year history wouldn't have been possible without Marlin Yohn, HydroWorx Engineering Manager.
Marlin has been part of the HydroWorx story since 1998 and even worked with the company's founders to develop the Computer Based Software and Control systems.
Marlin has been able to witness some of the life-changing moments HydroWorx pools have helped create.
"I was present for the first day of open operation of a HydroWorx 2000 in a senior living facility," recalls Marlin, "Watching 80 to 90-year-olds' emotions coming back to life, remembering, and feeling young again – that is the first moment I realized the significance that the HydroWorx products can have to improve the lives of everyone that has access to one."
Making HydroWorx products more accessible is exactly what Marlin sets out to do every day as he develops ways for HydroWorx products to meet as many regulatory standards as possible.
Marlin leads the process for conditioning and testing new products for regulatory compliances including UL, CE, NSF, and other national and international standards organizations.
This is no easy task. In speaking of just the NSF standard process alone, one company states, "Considering the time, cost and effort needed to meet these requirements, you can bet a product with the NSF mark meets a higher standard."
But with HydroWorx's innovation mindset, a higher standard is what HydroWorx always strives for.
With Marlin's help, our team is constantly working on new products, features, and updates that lead to huge industry breakthroughs like the HydroWorx RISE, the first modular designed free-standing hydrotherapy unit.
On top of all this, Marlin also supports the installation and field service teams as needed and marketing teams during live demos and trade shows.
Amidst his busy schedule, every now and then you can hear him taking a much-needed and well-deserved break to play his guitar. When he isn't working, you'll find Marlin playing his guitar, piano, or bass guitar for fun, with a band live or in the studio, enjoying life with his wife Linda, or hanging with his three goats (William, Wilbur, and Coco) down by the stream.
---
Learn more about our HydroWorx 2000 underwater treadmill.