Rupp Earns Weekly USATF Honor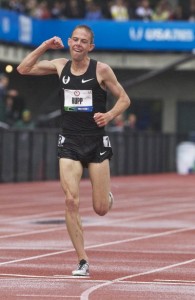 This past Friday, USA Olympic medalist (and regular HydroWorx user) Galen Rupp helped team USA finish 3rd at the Chiba International Ekiden in Chiba, Japan.  Rupp ran the fifth leg of the relay, completing the 10km in an amazing 28:20! This was 26 seconds faster than any competing runner's 10km split! Rupp's efforts led the US to it's best-ever finish in the coed relay. Kenya would go on to finish 1st in the event, while host Japan went on to take 2nd.
Every week, the USA Track and Field chooses one athlete based on the previous week's performance.  Because of Galen's contributions, he was named recipient of the honor.