Research Supports Aquatic Exercise for Multiple Sclerosis Patients
It is not commonly understood exactly what Multiple Sclerosis (MS) does inside the body. The cause of MS is currently unknown and there is no cure however, there are many treatments that focus on reducing symptoms and improving quality of life.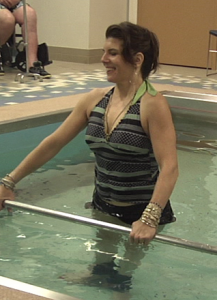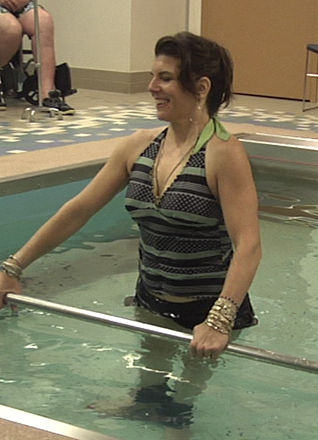 Found on MS LifeLines, there are ten symptoms to look for including: cognitive issues, vision problems, depression, fatigue, pain, bowel/bladder, sexual issues, weakness and walking/balance. Each person with MS experiences the disease differently, in what the symptoms look like and the time they last.
Download the Multiple Sclerosis case study.
The benefits of aquatic exercise and immersion are beginning to emerge for specific chronic medical conditions. Many adults find relief and an improvement in balance in water. Multiple studies have been done on the effects of aquatics on MS. Recently published by the Persian Journal of Medical Sciences, a study examined forty women of all different ages with MS and divided them into two groups: a control group and an aquatic therapy group. Results of the review found significant improvements in the aquatic therapy group, which were not present in the control group.
This research is great because many of our customers have also experienced benefits for those managing MS. In a case study from Pieters Family Life Center in Rochester, NY, Kim, a single mom of three, does all the things that any mom of three needs to do while dealing with the effects of MS for the last 13 years. Although, it has been over ten years, Kim has noticed the symptoms rapidly increasing within the last three years. These effects cause her to use crutches to get around at work and home and to use a wheelchair for longer travels.
Barb Cacia, Wellness Director at Pieters Family Life Center was approached by Kim when was she was not finding land-based therapy effective. She began using aquatic therapy and the benefits of the water such as buoyancy, resistance and endurance which allowed her to make common movements again. Barb continued through the sessions working hard on improving Kim's core and hip strength and has seen great results.
Kim's sessions began with a warm up on the underwater treadmill which included side walking, backward walking, lifting her knees and ankle pumps. Performing these motions made Kim notice right away that her muscles were not corresponding with her brain and took until the middle of her therapy session for them to connect.
Watch the full case study video of Kim completing the aquatic exercises:

Download a case study on a 61-year old with secondary progressive multiple sclerosis here.