Research Proves Underwater Treadmill Effectiveness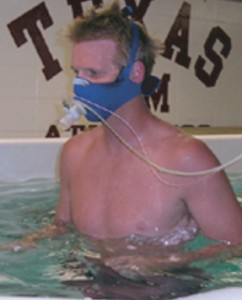 Here at HydroWorx, we love water. We know it works. We've seen and heard countless stories of recovery and physical improvement thanks to aquatic therapy. We don't need scientific proof that it's an effective tool. But, we know not everyone is as convinced as we are. Therefore, it is really exciting when there is research to validate the truths we already know.
Helping to establish validated research on the benefits of hydrotherapy is important to us. We strive to provide our customers with the most current research findings concerning water therapy and exercise. Below are the remarkable findings from these research studies, all utilizing the HydroWorx underwater treadmill.
According to research findings, HydroWorx underwater treadmill exercise:
provides similar cardiovascular benefits to land treadmill exercise
increases lean body mass
increases mobility and balance
significantly reduces muscle soreness and aids in recovery
is far less painful than exercising on a land-based treadmill
improves balance and reduces the chance of re-injury
improves flexibility and sleep patterns
reduces muscle and joint pain
Download our full research studies book, which includes summaries of each of the research studies that have been done on a HydroWorx underwater treadmill!