Research on Underwater Treadmill Exercise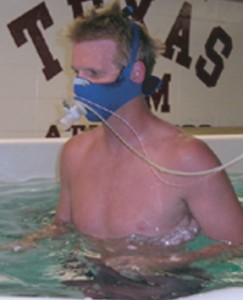 Do you believe that an underwater treadmill exercise can have an extremely positive impact on your patients, clients and athletes? For those of you that aren't quite believers yet, or for those of you that know it works, but don't have the answers to "why," you've come to the right place. A lot of research has been done on the effects of underwater treadmill therapy and exercise.
Along with the anecdotal evidence that people typically enjoy aquatic therapy and feel good while doing it, there is actual research that shows that HydroWorx underwater treadmill exercise:
provides similar cardiovascular benefits to land-based treadmill exercise
increases lean body mass
increases mobility and improves balance
significantly reduces muscle soreness and aids in recovery
is far less painful than exercising on a land-based treadmill
reduces the chance of re-injury
improves flexibility and sleep patterns
reduces muscle and joint pain
These research studies have been done at Brigham Young University, Texas A&M University, University of Idaho, University of Wisconsin and Utah State University.
Access the research studies on our website, or download the full research studies booklet>>