Proud to Announce Terrapin Physical Therapy as First HydroWorx 300 Customer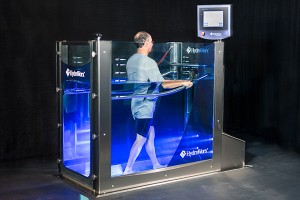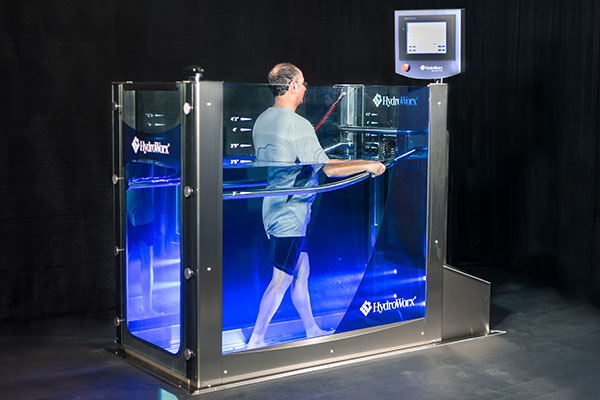 HydroWorx unveiled the brand new HydroWorx 300 underwater treadmill system in June at the National Athletic Trainers' Association (NATA) conference, and attendees were fascinated by this stand-alone piece of equipment. The new product offers underwater treadmill speeds of 0.1 to 10 mph, a resistance jet and a water-resistant touch screen control panel.
Now, only eight weeks after its debut, Terrapin Physical Therapy, Inc., of Monterey, California, has taken the plunge to become the first HydroWorx 300 customer in the world.
Long time customer, Terrapin PT, already owns a HydroWorx 500 Series pool at their main facility. Tony Pazzaglia, PT, DPT, OCS, ATC, explains,
"I originally invested in our HydroWorx 500 Series therapy pool to benefit the people we serve. The treadmill made all the difference in the world for objectively measuring how much work my patients were doing in improving their balance, being able to set achievement goals to increase their workload, speed of gait and that carried over into their regular function perfectly. We found that whatever could be performed in the pool could be trained to do on land."
Pazzaglia planned to offer the same level of hydrotherapy opportunities for clients that he had at his original facility, but without the need for major construction costs and associated concerns. For him, the answer is the HydroWorx 300, which can fit through a standard 36" doorway and requires minimal installation.
"Our first project cost us more than I care to admit due to construction overruns. This installation should require a fraction of the time and expense! The look is futuristic. This is state-of-the-art equipment made extremely well. I'm proud to be associated with HydroWorx. I believe they are a wonderful company. They are progressive and take care of their customers well, which lets us take care of our customers well."
One of the financing options available to HydroWorx 300 buyers like Pazzaglia is the HydroWorx financing program, making this latest piece of therapy equipment even more affordable for established physical therapy practices as well as start-ups. Interested parties can find out if they qualify in as little as two hours. Learn more about our financing program today>>
Aquatic Therapy Anywhere: A Live Clinical Demonstration of the HydroWorx 300 Series: View the clinical demonstration of the HydroWorx 300 in action here.