Private Minnesota College Ready for Fall Sports with New THRIVE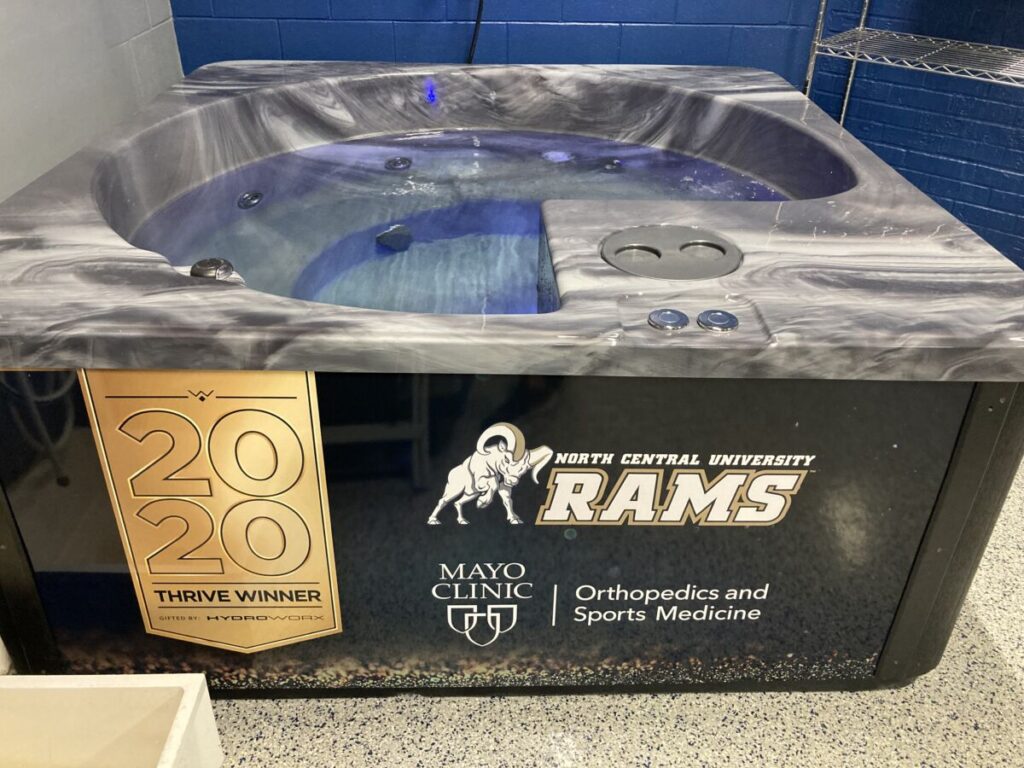 In the middle of 2020, college and professional athletics were in an upheaval as they tried to come up with back-to-sport protocols to keep athletes safe during the COVID-19 pandemic. Events across the world were cancelled or made virtual, and the National Athletic Trainer's Association (NATA) Annual Meeting was no different.
During this time, we had also just launched our newest product, the THRIVE Transportable Plunge. Athletic trainers had been asking for a small, transportable plunge and we were so excited to announce that it had arrived. Unfortunately, we were not able to do it in person as we had hoped, so in a show of support for athletic trainers everywhere who were endlessly working to maintain CEUs and keep athletics running as smoothly as possible, we wanted to give away one new THRIVE.
The response to the giveaway was great and we were thrilled when the winner was a small school in Minneapolis, MN: North Central University.
We were finally able to install their new THRIVE in June and we are thrilled to see what the athletes think when they are back to school in the fall! They were able to remove some old stainless-steel tanks that had not been working and gain even more space for athletes to access cold recovery.
Watch North Central's athletic trainer, Tom Smith talk about his history with HydroWorx and how excited they are to have the new THRIVE: