Philadelphia Flyers Longest Winning Streak Since 1985
The Philadelphia Flyers are on their longest winning streak in over two decades. The recent wins over the Colorado Avalanche on Wednesday, December 14 and the Detroit Red Wings on Sunday, December 11 have extended the Flyers' winning streak to 10.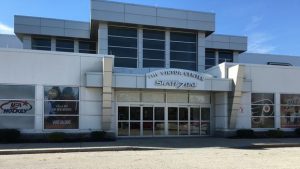 The last time the Flyers won 10 games in a row:
Gas was $1.09 a gallon
A movie ticket was $2.75
Average income as $22,100
Nintendo debuted in the United States
… that was in 1985.
Throughout the long grueling hockey season (October to June – if a team is lucky), player's bodies take a beating. At 2-3 games per week, there is not a lot of time for recovery and rest. Players that are seeking ways to reduce soreness and enhance muscle recovery utilize the benefits of Cold & Hot Plunge Therapy to reduce metabolic rate, inflammation, circulation, muscle spasms and pain. With aquatic therapy, vasoconstriction also takes effect narrowing the blood vessels resulting in reduced swelling. If your athletes are searching for ways to flush the body by performing active recovery exercises on "regen days" then water therapy could be the solution you've been looking for.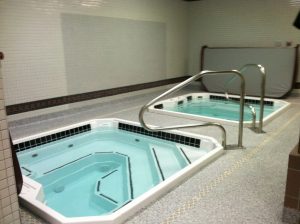 In June 2016, the Flyers biggest offseason addition happened at the Skate Zone training facility located in Voorhees, New Jersey. It's a 13,450 square foot addition to the Skate Zone which includes a newly added gym, training facility, skill-development area and rehab space closer to the medical room which was built in 2000. The HydroWorx ThermalPlunge & PolarPlunge's that were placed in the rehab space assist with muscle recovery and revitalization for players after games on the ice. Revitalizing muscles with warm or cold water therapy is very important because it helps control joint inflammation. Powerful massage hoses easily attach for specific deep tissue therapy to enhance muscle recovery.
It doesn't matter if the Flyers are playing the second game of a back-to-back, if they're starting a rookie goaltender or if the power play isn't clicking, the Flyers are finding ways to win to keep the streak alive. Good luck to the Flyers throughout the season!
Learn more about why Plunge Pools work for recovery and regeneration.>>