Now Accepting Excellence in Aquatics Award (SMED) Submissions
HydroWorx is proud to announce the opening of the 2015 Excellence in Aquatics Award (SMED). This award was created to recognize athletic trainers who have achieved exceptional rehabilitation results through the use of advanced water therapy.
The first award was presented in 2013 at the National Athletic Training Association's annual Symposium to Eric Sugarman, Head Athletic Trainer of the Minnesota Vikings. Last year, the award was presented to Coastal Carolina's Barry Lippman MS, ATC, NASM-PES, for the Shoulder Rehabilitation of a Division 1 Second Baseman. This year, Lippman will proudly serve on our panel of judges alongside 5 other clinical experts. To see the entire list of judges, click here>>
Sports fans everywhere love a good comeback story. The spirit of the game is epitomized by an athlete's triumph just months after recovering from a devastating injury. Behind these great comeback stories are the athletic trainers and medical staff who also sacrificed to ensure these athletes and teams would reach their goals.
The 2015 Excellence in Aquatics Award will recognize professionals who, despite all odds, garnered superior rehabilitation results through innovative, and sometimes unconventional, methods. Eligible pioneers rely on aquatics as a medium to help achieve exceptional results.
How to Submit an Exceptional Rehabilitation Case Study:
In order to participate, your clinical case study must focus on an athlete who returned to play from an injury between January 1, 2014 and March 31, 2015. If you are selected as a nominee, you or a representative from your facility, must be present at NATA in St. Louis, MO in June when the winner is announced.
Athletic trainers can submit their exceptional case study until May 1, 2015 at 11:59pm EDT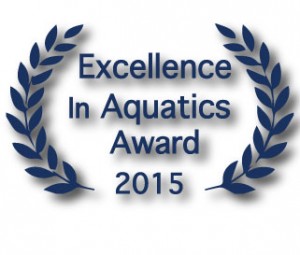 To participate click here to learn more and to download the submission form!
The Award:
The 2015 Excellence in Aquatics Award recipient will receive a trophy commemorating their accomplishments for Aquatic Excellence and a $1,000 cash prize.

The second place recipient will receive a $500 cash prize.