New Facility Opens In Michigan Featuring an Underwater Treadmill
Paramount Rehabilitation Services is officially a member of the HydroWorx family!  They have recently opened a clinic at 2535 22nd in Bay City, Michigan which features a HydroWorx underwater treadmill.
The new clinic is only one of two changes for Paramount.  Their original Bay City clinic in November will move to a  handicapped-accessible facility between Mulholland and Trumbull.
Their HydroWorx underwater treadmill features both video monitoring and therapy jets.  Underwater treadmills are excellent at providing many types of low-impact therapy.  Water's buoyancy  helps reduce body weight by eliminating 80 to 90 percent of a person's body weight.  This makes it very easy on patients who have had joint replacements, knee problems, back pain, etc.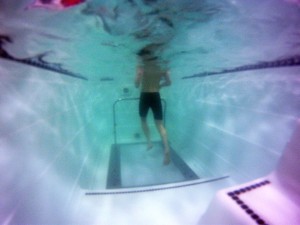 Aquatic therapy also can enhance cardiovascular stamina, muscle strength, flexibility and provide deep-tissue massage.
If you are near the Bay City area, be sure to stop in to see the pools in action.
We are so glad that Paramount Rehabilitation has joined the HydroWorx family.  We wish their patients the best of luck as they recover from injury.  Click here to see which HydroWorx product would best fit your facility's needs.