NATA 2022: Celebrating Our Innovations and History with Philadelphia's Sports Teams
With the Phillies, Eagles, 76ers, and Flyers all as valued customers, our team was excited to be in Philadelphia last week representing HydroWorx at the 2022 National Athletic Trainer's Association (NATA) Conference.
Our rich history with Philadelphia's sports teams began well over two decades ago. Athletic trainers and players alike rely on using HydroWorx underwater treadmill products and hot and cold water therapy to provide: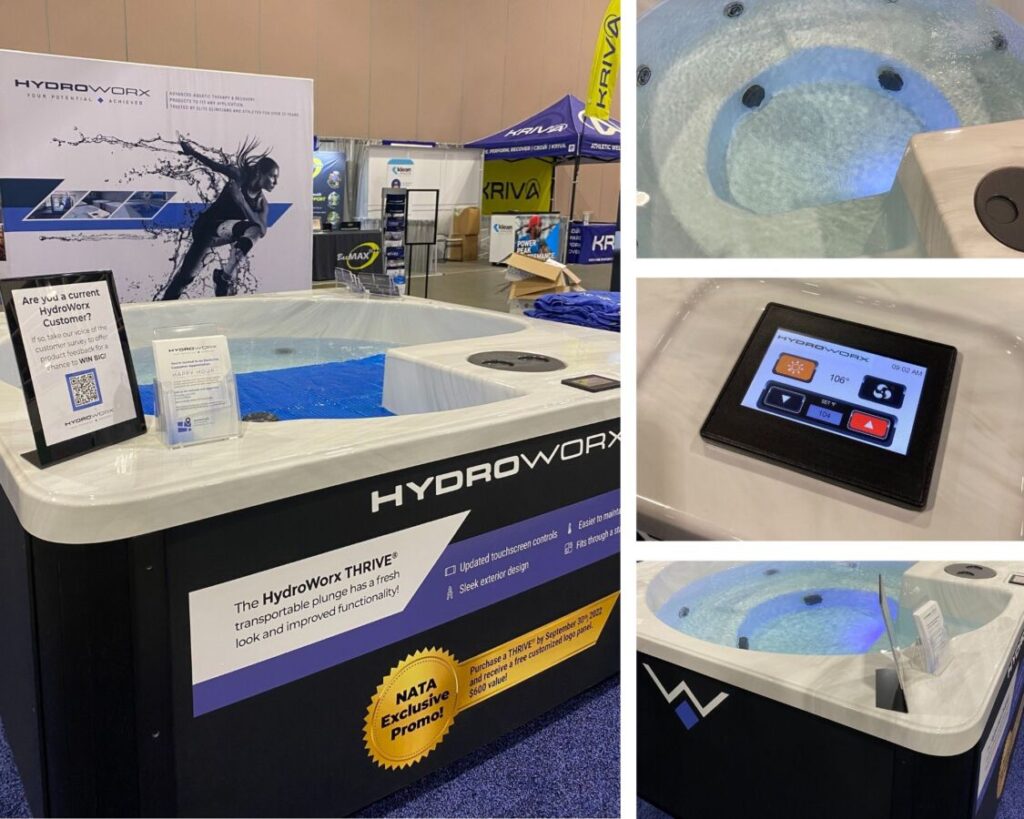 The improved THRIVE has a smaller footprint than the plunge pools used by Philadelphia's sports teams, but utilizes the same technology and offers the same recovery experience for athletes and patients.
Our THRIVE Transportable Plunge is the perfect solution for teams, high schools, colleges & universities, and physical therapy practices who:
Want to offer the highest quality and most reliable hot and/or cold water therapy system
Require a product that will fit within an existing space (including standard doorways)
Are enhancing or expanding their current aquatic therapy offerings
Are starting an aquatic therapy program at their athletic facility or practice
Regarding this last point, in speaking with NATA attendees, our team was surprised and delighted to discover the increasing interest of high schools in offering aquatic therapy.
Introducing athletes to the benefits of aquatic therapy earlier in their sports careers can:
Instill proper recovery habits for long-term health
Reduce opportunities for future injuries
Enhance athletic performance and increase recruitment value
Improve mental health by promoting whole-body care
Products like the THRIVE make it simple for facilities to introduce aquatic therapy to their athletes and patients. Then, as programs develop, HydroWorx fuels the program's success through the wide range of products offered, providing more opportunities for faster recovery and enhanced performance.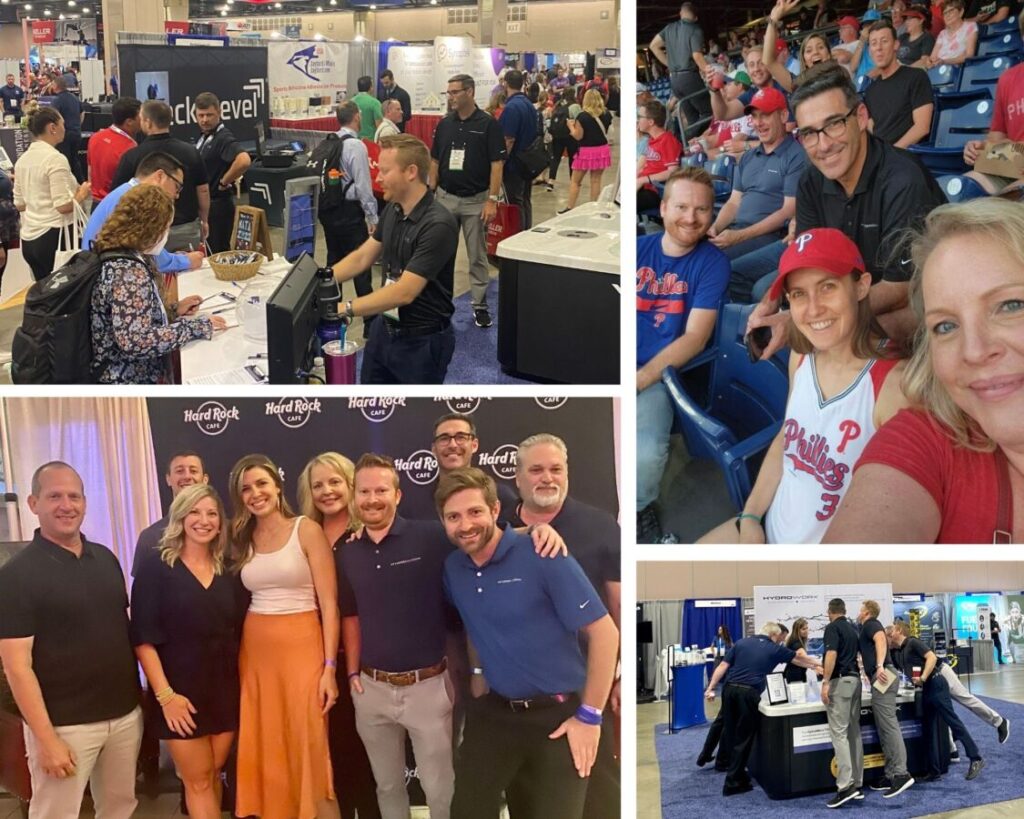 Overall, NATA 2022 was a huge success! Our team enjoyed celebrating our customers' at the Hard Rock Cafe with a client appreciation dinner, cheered as two customers, the Phillies and Braves, went head to head on the field, and helped shape the industry's future by speaking with the hundreds of students attending the conference.
Additional resources for you: