Michael Johnson Performance Training in Brazil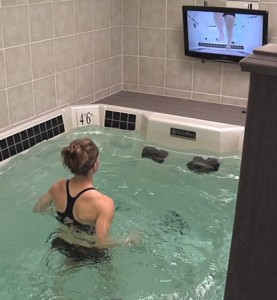 Michael Johnson Performance (MJP), based in McKinney, TX has been working with the Brazil Olympic running team and recently added the Brazil Paralympic team to their list. The Paralympics include athletes with various physical disabilities such as impaired muscle power, impaired passive ROM, amputation, impaired vision or intellectual impairment. Training these individuals brings about its own set of unique training processes for the athletes and their training partners.
MJP has been working with the teams to improve their performance which also involves helping them avoid overuse injuries. We got an inside perspective about the partnership MJP has with the Brazil team, what they plan to do to help them when they come to the US in June and what they've learned from working with the teams in Brazil.
Watch the exclusive video below from Lance Walker and Lindsey Anderson…
View this on-demand webinar from Lance Walker, Global Director of Performance at Michael Johnson Performance, "Addressing Potential Misconceptions about Training with Aquatics." View this on-demand webinar here.