Meet with HydroWorx at the PPS Trade Show Next Week!
The Private Practice Section of the American Physical Therapy Association's Annual Conference and Trade Show takes place next week in New Orleans, LA. This conference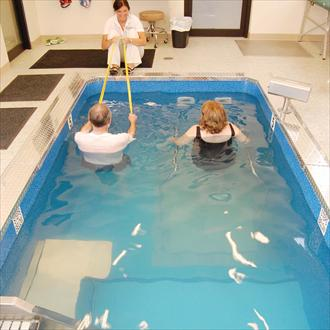 provides practical business growth, management education and exposure to the latest strategies for success within the industry. Attendees include owners, physical therapists, administrators, and physical therapist assistants in private practice, as well as rehab professionals planning to start their own practice! Learn more about the conference on the PPS website.
HydroWorx will be attending as an exhibitor in Booth 432 on November 7th and November 8th. Stop by the booth to learn more about the impact that aquatic therapy can have on your practice.
Stop by the HydroWorx booth to enter in the chance to win a $100 gift card!
Learn about our new, affordable and simple leasing program! You can install a HydroWorx pool in your facility for minimal upfront costs with our new leasing program. Now you can purchase a pool for a $295 documentation fee, $99 payments each month for the first 6 months, and remaining leasing payments starting as low as $1,220 a month. Find out more today!
HydroWorx Regional Director, Jarrod Rouanzoin will be in attendance to share about the advantages of warm water therapy for your entire patient population.
Lastly, a HydroWorx customer, Veronica Paquette,

 PT, ATRIC PRC from 

Essex Aquatic & Rehab Center, will be presenting an educational session on Friday November 8th from 8:30am to 9:30am. The 

presentation

 titled, "Using Aquatics to Benefit Your Patient and Your Practice," will increase participants awareness in the effective use of the aquatic medium for physical therapy treatment.

Upon completion of this course, the participant should be able to:
Define the physical properties of water and the impact on physical therapy treatment.
Define how to use these properties to establish a treatment plan for patients in the aquatic medium.

Recognize the knowledge base for treatment progression of a patient with shoulder injury and a patient 

with complex knee injury/surgery in the aquatic medium. 

Describe the use of the aquatic medium can increase patient referrals and business growth.
We hope to see you there!
Don't Miss our Upcoming Free Webinar: Sign-Up Today!
Join us on November 12 from 1 pm to 2 pm EST for the webinar, "Expand Your Business by Offering Aquatic Therapy for the Aging Athlete," presented by Mike Studer, President and Co-Owner of Northwest Rehabilitation Associates.
This webinar will provide attendees with specific techniques for adding alternate revenue sources to a facility. Treating the aging athlete is the perfect opportunity to open your facility to more than just the typical insurance-billed rehabilitation patient.  The information shared in this webinar will be supported with case studies from Mike Studer's cutting edge rehabilitation clinic.