Meet the People Behind the Passion: Tyler Kirkpatrick
Every day, over 30,000 athletes and patients use HydroWorx technology to recover from injuries and health conditions.
Out of 150 professional sports teams across five different leagues, 112 use HydroWorx for their training and recovery facilities.
It doesn't stop there. Our HydroWorx family is constantly growing. Right now, we have products out on the road being delivered to new customers and installed on new project job sites.
Plus, our trained service technicians are out visiting customers to provide regular maintenance on our products, some of which have been part of our HydroWorx family for 10, 15, or even over 20 years.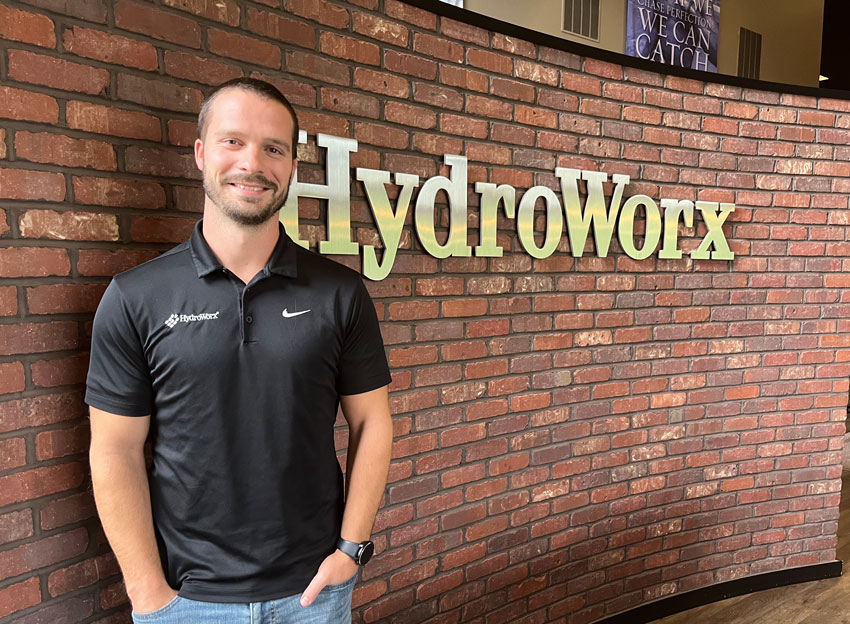 Our Director of Install and Service, Tyler, keeps his eyes on all of these quickly moving pieces at all times.
Tyler manages our field technicians, a crew that set us apart in the industry. He works hard to grow and train our service and install team to keep up with our new customers' schedules and quickly support our ever-growing HydroWorx family.
The majority of our customers are within the athletic and healthcare industries, which has primed us to move quickly. Injuries are not planned. Athletic trainers and physical therapists need to have access to their equipment at all times. Creating systems for installation and service to be completed efficiently ensures our customers have as little downtime as possible.
When asked what sparked his interest in joining HydroWorx, Tyler responded, "HydroWorx has such an innovative and interesting product that serves a meaningful purpose and provides others with life-changing potential."
Seeing the life-changing results of the work we do is what Tyler considers to be the most rewarding aspect of his role. "I was part of finalizing the completion of a pool at a children's hospital," he shares, "and was there in person to see the joy and excitement of the little girl who would be the first one to use it and walk on her own for the first time."
Tyler enjoys spending time with his wife and two daughters, being outdoors, hiking, camping, fishing, and golfing with friends.
---
Maintaining a HydroWorx
As you just learned, we have a remarkable team to regularly service your HydroWorx throughout the year. However, many people wonder, "what does daily maintenance look like?"
We love answering this question because it often brings reassurance to whoever is asking it. It takes less than an hour each week to take care of one of our products.
During a Live Demo, we can show you just how simple it is to take care of a HydroWorx.