Meet The People Behind The Passion: Satyn Dennison-Ober
Supporting the health of others is one of Satyn's greatest core values. In fact, she is so passionate about it, that she has devoted much of her career journey to the community's wellbeing.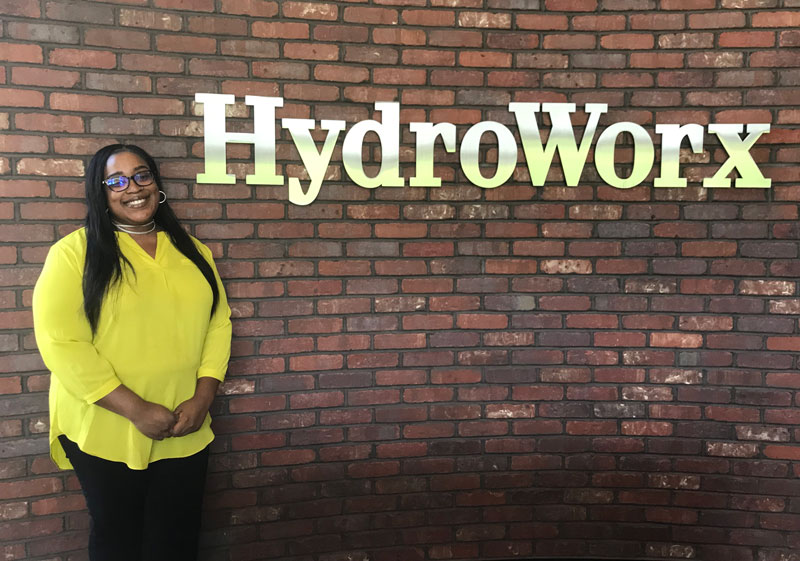 Prior to HydroWorx, Satyn worked in the healthcare industry assisting patients with navigating their health benefits. She ensured that each person received outstanding services based on their needs.
If you ever meet Satyn, you'd agree her gentleness is the perfect fit for helping others. It is also why she fits so well in her role at HydroWorx as Project Administrator.
"HydroWorx has demonstrated innovative and collaborative ideas on hydrotherapy products that give consumers hope for stronger mobility," shares Satyn, "I was eager to be a part of a team that directly cares about overall health and emphasizes on providing the best customer care and team building environment. It's great to be part of such an inspiring team that allows me to experience health care from a project management perspective."
Satyn helps the fulfilment process for HydroWorx product orders from athletic trainers and physical therapists. In this way, she is still able to support the health of others and ensure patients receive the best care possible. To her, this means everything. She enjoys knowing and seeing how HydroWorx products are truly changing the lives of the people in our community.
"I had the honor of visiting one of our customers, Leg Up Farms. It magnified how each role in HydroWorx plays an imperative part in aiding in the health and wellbeing of children's physical mobility," said Satyn, "It was inspiring to see how the company I work for has provided such great products that produce such amazing recovery stories."
On the weekends and free time, you can find Satyn listening to a variety of different genres of music, eagerly seeking a musical festival, food truck event, or spending time with her close family and friends.