Meet Robert Griffin III and Win a Free Pool!
Don't Gamble with Rehab and Performance. HydroWorx is Proven to Give Your Athletes an Advantage.
The Pot has Tripled! We've decided to go "all in" and give away a free HydroWorx PolarPlunge at NATA!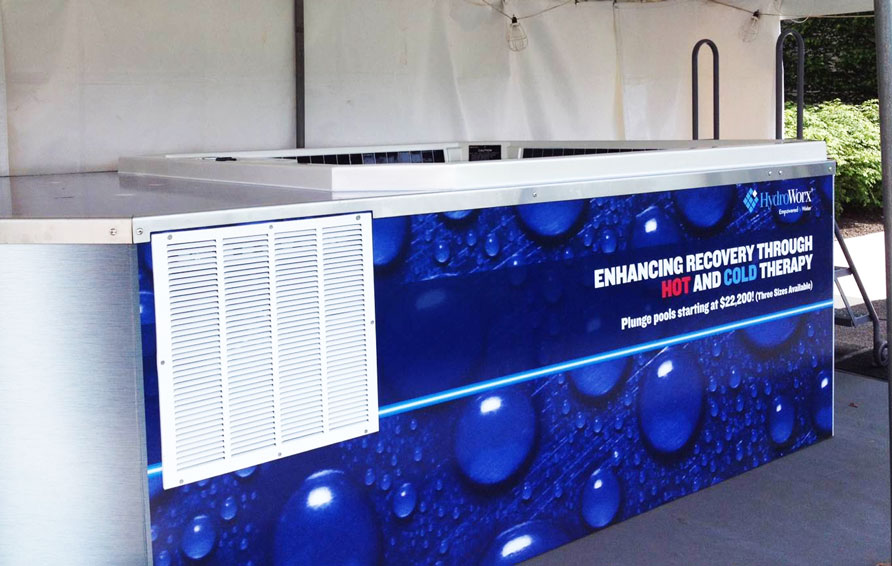 On Wednesday, June 26th, winner of the Heisman Trophy and NFL Offensive Rookie of the Year, Robert Griffin III will give away a free HydroWorx PolarPlunge to one lucky winner! Stop by our booth #1553 during exhibit hours on Tuesday or before 11am on Wednesday to register for your chance to win the cold pool for your school or facility! We're sorry, but students are not eligible to enter the HydroWorx PolarPlunge pool drawing.
When Robert Griffin III suffered his ACL tear at Baylor University, water treadmill therapy was utilized aggressively.  Now for his latest ACL recovery, the Redskins' Athletic Trainers and Griffin's doctors and therapists have again relied heavily upon HydroWorx to help get him healthy. Griffin will be at our booth  #1553 from 11:00am until 1:00pm.  Be sure to stop by to hear Griffin's perspective on his multiple, authentic and deeply personal rehabilitation experiences with water therapy. At 11:30am, in addition to the HydroWorx PlungePool drawing, he will also be announcing the 2013 Excellence in Aquatics Award recipient.
Photos with the NFL Offensive Rookie of the year are also available, but no autographs please.  Winner must be present for the drawing on Wednesday, June 26th at 11:30am to win.
The HydroWorx PolarPlunge pools are designed to create the ultimate muscle recovery and revitalizing environment. HydroWorx's cold plunge pools keep water temperatures at a therapeutic 50° to help control joint inflammation and enhance muscle recovery. The free PolarPlunge is fully skirted and can be placed virtually anywhere!
Our bet is on YOU to win our free HydroWorx PolarPlunge Pool at NATA! Remember to register at booth #1553 before 11:00am on Wednesday!