Lower Extremity Rehab Protocols for Athletes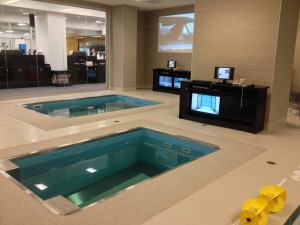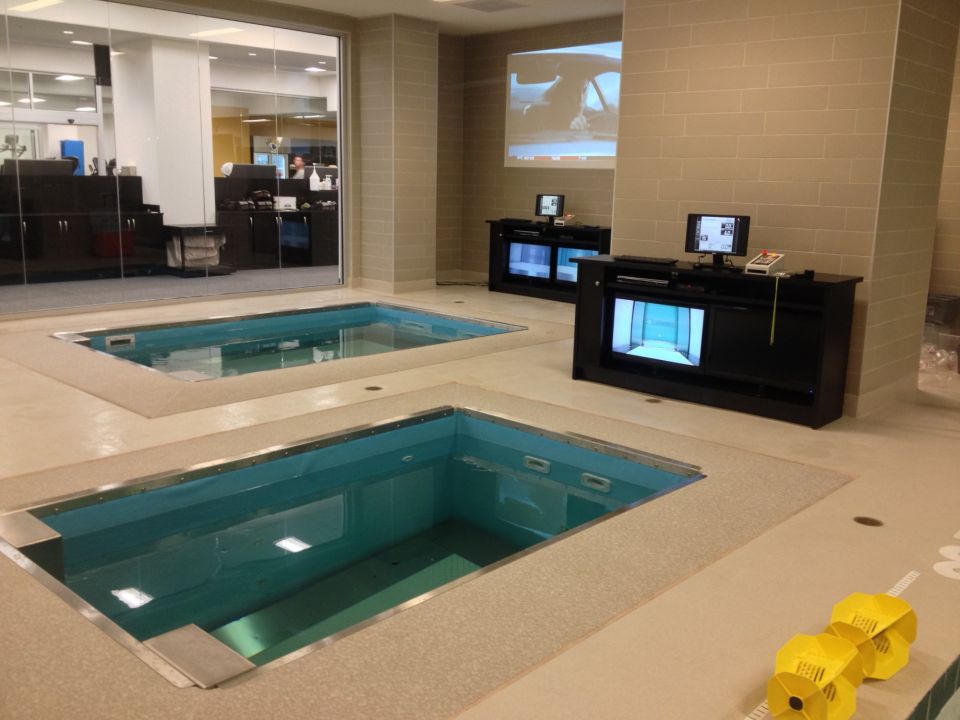 Lower extremity injuries in athletes can include anything from a torn ACL to shin splints to a tibial fracture. The diagnosis and path to recovery can vary greatly depending on the severity of the injury, surgeries required and desired outcome. For athletes, the desired outcome is typically a return to play as quickly and safely as possible.
Download "Effective Aquatic Therapy Progressions for Athletes with Lower Extremity Injuries" tip sheet now>>
At the Jacksonville Jaguars athletic training facility, they have a HydroWorx 2000 Series and 1200 Series, both featuring a fully adjustable pool floor, underwater treadmill and resistance jets. These features are often used on the path to recovery for players with lower extremity injuries. When developing an aquatic therapy rehabilitation program, Associate Athletic Trainer Rod Scott emphasizes the importance of following the protocols set by the physician or surgeon as well as setting long term and short term goals.
Shared during a webinar presented by Rod, he uses three common stages of aquatic therapy for lower extremity injuries. The stages are defined by the goals and protocols can be developed according to weight-bearing status and timeframe.
Each aquatic rehabilitation program should be designed similar to land-based programs and include:
Warm-up
Mobility exercises
Endurance and cardiovascular activities
Cool down
Our newest tip sheet provides information from Rod Scott on using aquatic therapy for athletes including:
Benefits of aquatic therapy for athletes with lower extremity injuries
Staging lower extremity injuries
Pool considerations for aquatic therapy patients
Equipment suggestions for lower extremity aquatic rehab
Suggested goals, tips and protocols for each stage of aquatic rehab