Looking back on a Remarkable 2012, Ready to Dive into 2013!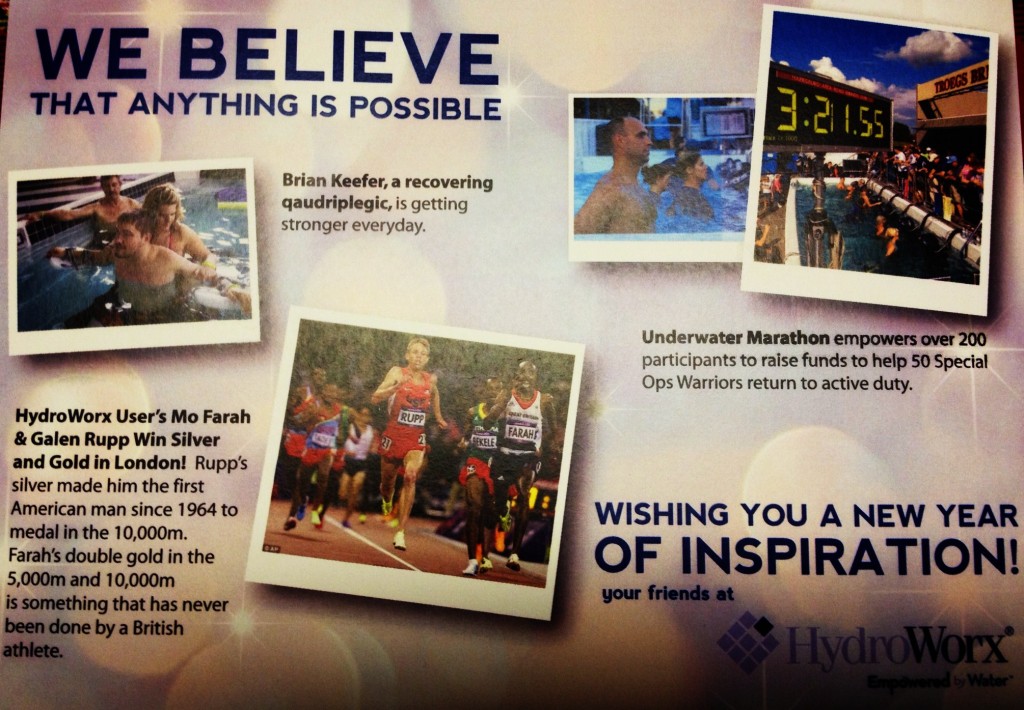 As 2012 comes to a close we hope you all had a wonderful holiday season! From all of us at HydroWorx we wish you the very best in the upcoming year!
As we look back and reflect over this past year, we are amazed and grateful for how remarkable it truly was! There are far too many experiences and reasons that made this year special to name, but we highlighted a few on our Christmas card this year (above). From breaking records at the London Games, to Underwater Marathons, outstanding recoveries, new customers and much more, we are so very thankful for all that took place in 2012!
Thank you for your continued support and belief in HydroWorx, without you, we wouldn't be able to make these things possible! May you have a wonderful New Year and may 2013 be another year of making the impossible, possible!
Happy Holidays from all of us at HydroWorx!