Life Changing Rehabilitation Facility Announces Groundbreaking on New Location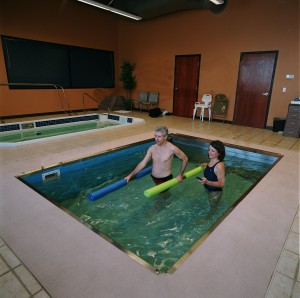 The following blog post has been summarized from the recent article, "Paralysis rehabilitation clinic breaks ground to help growing need," written by Rachel Lewis on KSL.com. 
Neuroworx, a unique rehabilitation facility dedicated to treating patients with paralysis from spinal cord injuries, traumatic brain injuries, strokes and other neurological conditions, opened in 2004. Co-Founders, Dale Hull and Jan Black, created this facility in order to make comprehensive outpatient neurological rehabilitation available to as many people as possible, regardless of resources.
Dr. Dale Hull, a Utah physician at the time, suffered a traumatic spinal cord injury in 1999. As a result of the accident, Hull was paralyzed from the neck down. In a split second, Hull went from being the practitioner to the patient.
"Six months after his injury, Hull had some neurological recovery but was essentially nonfunctional and wheelchair dependent. He was introduced to Physical Therapist Jan Black and with her guidance, they began to see improvement. Two and a half years of intense therapy culminated with Hull walking, unassisted, as part of the 2002 Winter Olympic Torch Relay."
As a result of Hull's challenging and successful rehabilitation, both Hull and Black recognized a need to provide others with the same opportunity. This is what led to the creation of Neuroworx.
Neuroworx has provided care for more than 1,000 patients, hailing from 25 states and four countries. However, space for more growth is extremely limited at their current location.
"Due to increased demand, we simply need more room to serve more people," said co-founder Black. "These injuries require extra time and effort — more visits than typically covered by insurance, more time per visit, more intensive therapies, more specialized equipment and more expertise. Neuroworx is designed to meet those needs."
This month, Neuroworx announced groundbreaking for a new facility in Utah!
The new building will be a 24,500-square-foot, two-level center. Adults and children with neurological conditions will have access to the facility. It will include another HydroWorx therapy pool with an underwater treadmill, an enlarged land therapy space containing state-of-the art robotic equipment for gait training and a gymnasium for wheelchair/walking practice and to promote wheelchair-based sports.
"We are incredibly grateful for the cooperation, support and philanthropy of so many in our community to make this a reality," said Hull. "We especially express appreciation to Workers Compensation Fund, the Sorenson Legacy Foundation and the Larry H. & Gail Miller Family Foundation for their generosity."
Construction on the building is slated to begin in September with completion anticipated in spring 2015.