Let's Meet Healthcare Excellence in Aquatics Award Nominee #2
Over the weeks during voting we would like to share the expanded story of each nominee of the 2015 Healthcare Excellence in Aquatics Award. The nominees are being introduced in alphabetical order.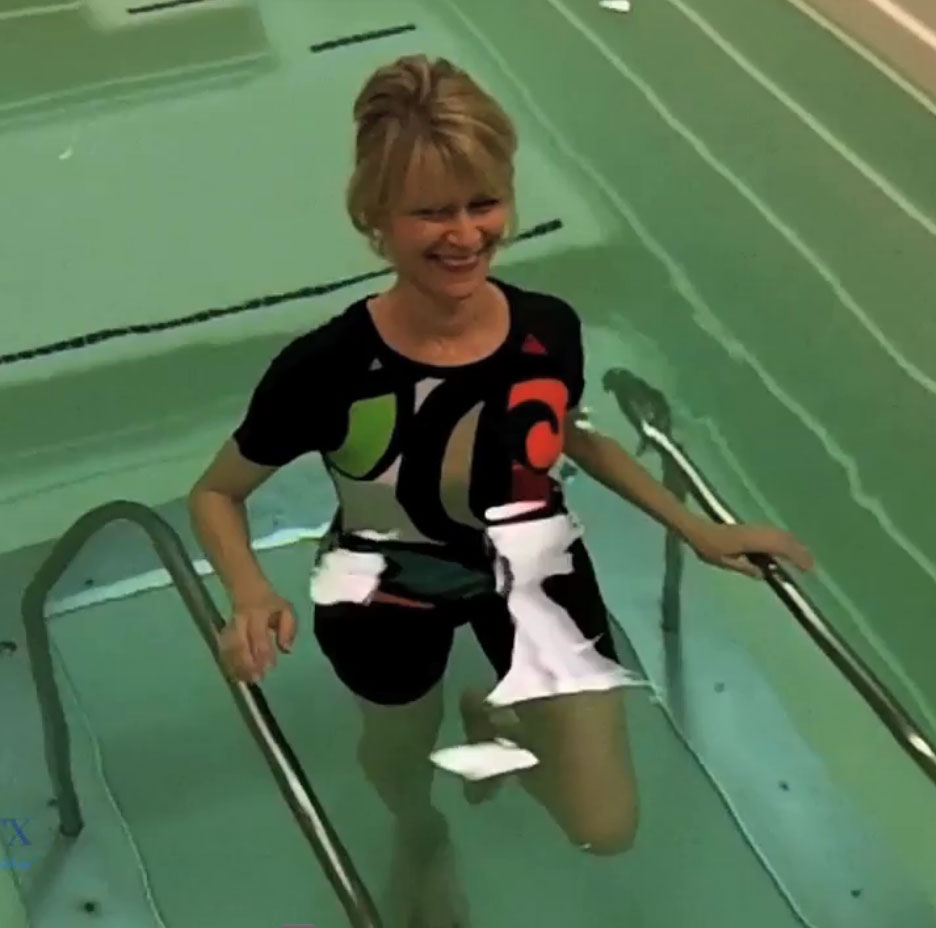 Our second nominee is: Premier Rehabilitation's Brad Stuckey for the Inspiring Rehabilitation of a Lumbar Spinal Fusion Patient
Judy Bryan, age 55, had suffered from scoliosis since she was a child and did everything she could to avoid having surgery, including pain medications and a lot of physical therapy. However, she became concerned as the neuropathy and pain worsened that she would be completely dysfunctional if she did not have surgery.
Judy finally had a lumbar spinal fusion from T9 to sacrum, totaling nearly half of her back.
Judy was presented to Brad Stuckey, PT, DPT, at Premier Rehabilitation in Texas, two and a half months following her surgery to begin rehabilitation. Prior to her first therapy session, was still having considerable amounts of pain and was actually unable to sit during her initial evaluation.
As a result of her evaluation, Brad decided to immediately begin rehabilitation in their HydroWorx pool. Judy initially struggled considerably and had very low endurance, but she was able to progress very quickly due to the warmth of the water. For her rehab program, they instituted a core/lumbar stabilization program, scapular and lower extremity strengthening exercises, functional movements and a walking program.
Some of the exercises for Judy's rehab program included:
Hip abduction and adduction extensions
Underwater squats
Single leg step-ups
Single leg balance
Shoulder extensions with water dumbbells
Dumbbell fly
Shoulder rotation
Rows using a flat kick board
This protocol along with the walking program allowed Judy to walk pain-free in the pool, and as a result her strength and endurance improved greatly. Prior to therapy, Judy's functional mobility was significantly impaired. Since she has been discharged from her aquatic therapy, she is able to walk without pain on land, sit for longer periods of time, drive, walk up stairs pain-free and so much more!
Judy's perspective on life has improved as well. The improvements that she has experienced physically as a result of using the pool, for just six weeks, have impacted her emotionally and psychologically. She felt her overall 'spirit had been lifted' and was thankful to regain so much more of her functional mobility than what she thought was possible.
Watch Judy's rehabilitation in two videos below: