Kara Goucher – Olympic Hopeful, Mom and Now Author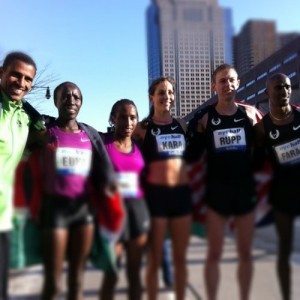 Kara Goucher (pictured third from right), one of the handful of elite runners who is involved in the Oregon Project, can now add "author" to her list of experiences.
Goucher, who is trained by Alberto Salazar (a huge fan of aquatic training for athletes), has released a book entitled Kara Goucher's Running for Women.  A blogger's review of the Touchstone published book can be found HERE.
Additionally, one of the suggestions she makes is to shake up your normal routine…
(Might we suggest a HydroWorx underwater treadmill for a little unique fun?)
Congrats to Goucher!