Join Our HydroWorx Year of Giving!
'Tis the season to reach out and lend a helping hand or make a monetary donation to the charity of your choice. Of course, nonprofits don't just need your assistance and gifts during the holidays… that's why we're launching our HydroWorx Year of Giving event!
Each month, we'll donate $100 to a charity that's been chosen by one of our employees… and you!
How can you help us launch our new initiative? It's easy!
Step 1: Scroll below and read about three of our employees' favorite charities.
Step 2: Vote for the employee's charity that most resonates with you.
Step 3: Head to our Facebook page and "like" us, leaving a message on our wall about which employee's charity you voted for and why!
The winning charity will be determined by the number of votes received by December 25, 2010, 11:59 p.m. EST.
Next month, we'll profile three new charities and give away another $100. So visit the HydroWorx blog often and help support the organizations that help make our communities better places to live, play and work!
* * *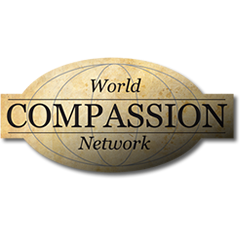 Employee:  Rob Miller
Preferred Charity:  The World Compassion Network
Thanks for the invite to introduce a Charity of Choice. Though it was difficult to decide between a favorite Cancer Charity (have a lot of loved ones recently affected by Cancer) or The World Compassion Network, we (our family) decided we would like to nominate (or) introduce and share about The World Compassion Network.
When supporting a charity, we love to support a trusted charity where we can be involved with and can see first hand their effectiveness and mission like we have with The World Compassion Network. We were first introduced to WCN through our Church with a Family 2 Family program, and witnessed first hand how effective WCN has been in places like Haiti, Honduras, FL and IN. WCN is a Disaster Relief organization that is event and location-driven for those in need following a disaster or feeding the hungry. Being parents we realize the importance of showing our children how fortunate we are, as well as teaching them the importance of having Compassion for others, and WCN has been a great organization for this. WCN is a small, local but effective organization that is helping others and changing lives with any and all of the support and resources they are given. https://w-c-n.org/index.php WCN gets our support and nomination for a Great Charity.
* * *
Employee:  Jarrod Rouanzoin
Preferred Charity:  Kidd's Kids
Kidd's Kids was founded in 1991 with the hope of making a difference in the lives of terminally and chronically ill children. Each year, Kidd's Kids offers five amazing days of suspended reality to children whose lives have been ravaged by disease. Kidd's Kids children and their families are given the chance to experience the exuberance of being "normal."
* * *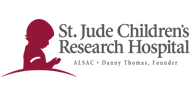 Employee:  Amy Nelson
Preferred Charity:  St. Jude Children's Research Hospital
My charity would be St. Jude Children's Research Hospital.
When my mom was 15 she was diagnosed with Leukemia. My mom was a farm girl and her family had very little money. So while some other kids may have received the best care my mom was in the hands of her family doctor who had very little training in treating leukemia. My grandmother did exactly what the doctor told her to do and took all the pills and vitamins that she was given.
At the age of 35 my mom was told she was in remission from her leukemia, she was in remission from leukemia for 34 years when she passed away from uterine cancer. Her favorite charity was always St. Jude Children's Research Hospital.
My mom had no hospital to go to and no one to take care of her and her family while she was very ill and she always appreciated that this hospital was opened it gave her hope.
* * *