It's Never Too Late to Lose Weight – Just Ask This HydroWorx Poolgoer!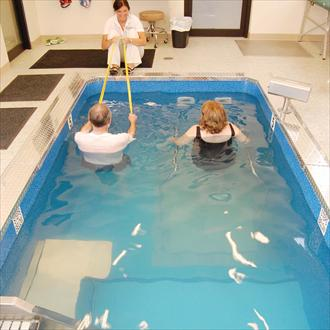 At 85 years of age, Margaret carried extra weight on her frame.  But plagued with arthritis that made bearing weight on her knees and hips painful, she just couldn't lose the weight.  And that was making life difficult.
Fortunately, Margaret began to exercise for 30 minutes at a time in the HydroWorx physical therapy pool at the Pieters Family Life Center, Rochester, NY.
Within a year, she had lost 35 pounds (that's a little over half a pound a week, which is a terrific way to lose weight that is more likely to stay off than pounds that are lost too quickly!)  She also felt so good physically that her doctors decided a hip replacement surgery was unnecessary.
Today, Margaret is incredibly dynamic and feels amazing thanks to her regular HydroWorx pool aquatic exercise classes and workout regimen.
You can learn more about Margaret by viewing the last video in our library.