Incorporating Aquatic Therapy into Cardiac Rehabilitation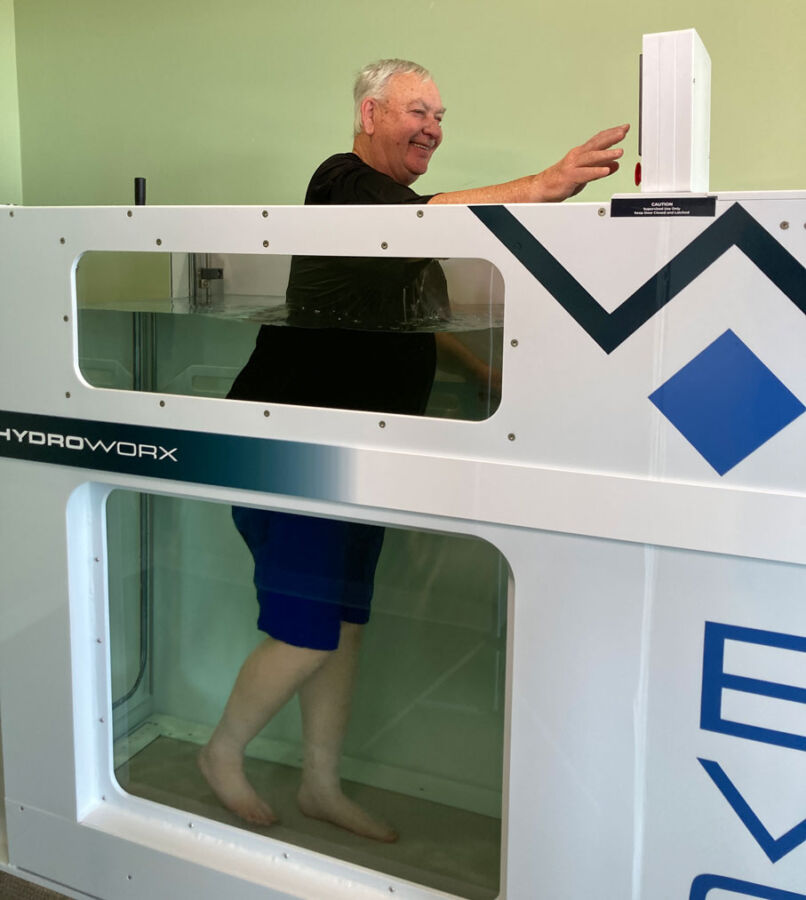 Cardiac rehabilitation is a recovery option that allows cardiac patients to exercise safely under supervision, while being educated on the importance of physical activity, lifestyle changes, and how to prevent future heart disease complications. Early interventions often focus on the following goals:
Reducing resting and exercise heart rate
Decreasing resting and exercise blood pressure
Reducing myocardial oxygen demand during activity
Expanding plasma volume
Enhancing glucose tolerance and improving lipid levels
Weight loss
Stress reduction
Exercise and education
Committing to a new lifestyle, such as adding in a regular exercise program, can be challenging for anyone. Often, cardiac patients do not feel well, are among the older population, have been sedentary, and are fearful of exercise. Additionally, they often display other comorbidities like obesity, arthritis, diabetes, COPD, and chronic pain. Exercise is a critical component to reduce the risk of cardiac patients having another cardiac event, and water can be the solution to helping them comfortably and effectively become fit while taking back their lives.
How Can Aquatic Therapy Support Cardiac Rehab?
Adds both postural support through buoyancy, yet resistive forces while working on exercises, walking, and range of motion.
Reduces pain and soreness due to activity by offloading the participant's actual weight through different levels of immersion.
Increases the duration of exercise because of comfort and tolerance.
Provides a safe environment for patients to be challenged through exercise, while remaining free from the concerns of common land-based injuries.
Hydrostatic pressure aids in the physiological effect on the cardiac, venous, and lymphatic systems, decreasing the stress placed on these systems while exercising.
Water instills confidence and reassurance that an exercise program doesn't have to be painful, embarrassing, or unattainable. It helps participants commit to changing their lifestyles and focusing on achieving their highest potential. Effectively, it allows them the choice to change.
---