HydroWorx® presents the 2011 Aquatic Therapy & Wellness Summit
Middletown, Pennsylvania – HydroWorx, a world leader in aquatic therapy equipment, will present their annual 2011 Aquatic Therapy & Wellness Summit from May 6-7, 2011 in Hershey Pennsylvania.
"HydroWorx has been designing and building rehab and exercise pools and portable underwater treadmills for pros in the sports and healthcare markets for over a decade." Says Anson Flake, founder and president, HydroWorx,  "We are proud to bring the best minds in the industry together to educate professionals in an exciting venue – the 2001 Aquatic Therapy & Wellness Summit."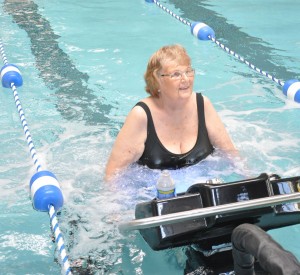 During the two-day Summit, internationally known speakers from aquatic therapy and wellness fields will present on topics such as research, protocols, coding, and reimbursement as well as how to develop a successful aquatic therapy practice.  This dynamic conference is designed to help physical therapists, physical therapy clinic owners, and athletic trainers who have knowledge of aquatic therapy or individuals who are considering adding a water element at their clinics.
Other highlights of the 2011 Aquatic Therapy & Wellness Summit include:
In-pool demonstrations focusing on pediatrics, neurological, orthopedics and sport specific injuries & conditions
Balance & protocols specific to aging adults
The benefits of hydro therapy for post trauma or surgery rehabilitation
Business plan and reimbursement pointers
Marketing opportunities to ensure aquatic program success
Unique features of HydroWorx pools that are critical for accelerated recovery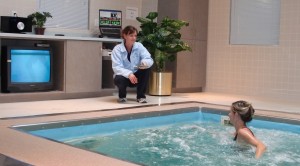 The Summit is designed to encourage hands-on and experiential learning. Various case studies will be presented on orthopedic, sports medicine, neurological, pediatric and musculoskeletal conditions by top healthcare and sports practitioners from around the country
Attendees will enjoy first-class accommodations at the Hershey Lodge and Convention Center.  Registration includes access to two days of educational sessions, lunch both days and an invitation for our networking dinner Friday evening. The cost to attend the Summit is $399.
For more information on the course schedule, speakers and what to do in Hershey, PA, download the complete conference brochure HERE.  Or Call 800-753-9633.
HydroWorx® was founded in 1997 and is the brand professional athletes and world-renowned athletic trainers, physical therapists, neurological and orthopedic physicians ask for by name. Nearly a ¼ million people use HydroWorx® products monthly.